Jacques 1:5-6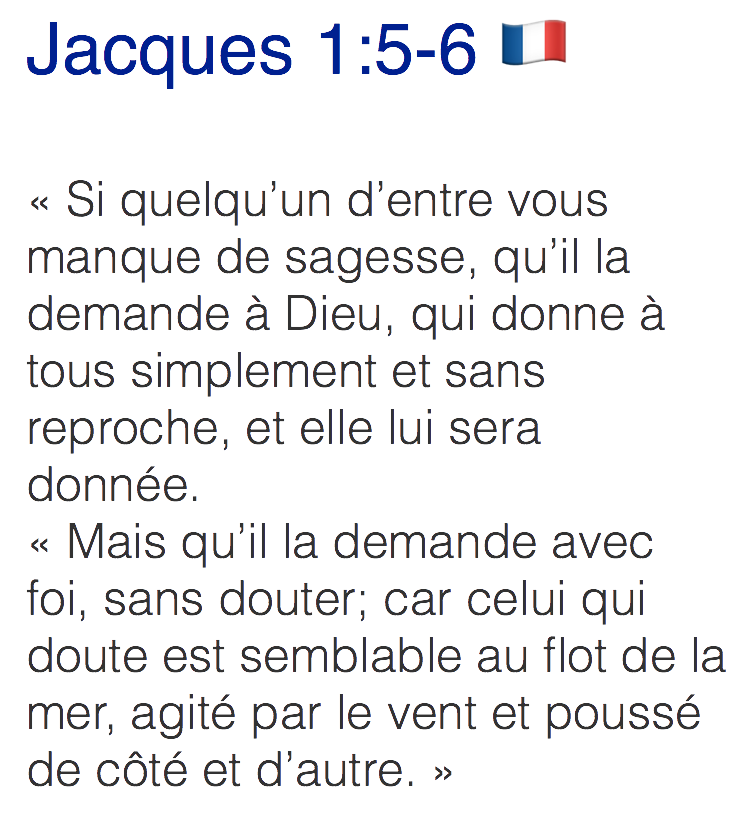 We often begin a new scripture memorization at the beginning of the week during our scripture study. (We do so if we finished memorizing the verse from the week before–otherwise we usually keep working on it). This week we are starting to learn James 1:5-6 in French. I decided that the font was kind of small in the bathroom to be able to see from a few feet away, so I enlarged it and am just having it out in the bathroom instead of 3 languages on the same page. I also decided to switch out the poster above it when we start memorizing the verses it its corresponding language.
Click on the image above or here for a printable PDF of the verse in French (8″ x 11″ poster).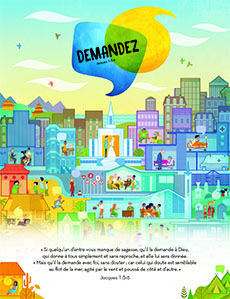 Click here for the printable PDF of the French poster for Ask.
Here's the audio (non-native speaker, that's me):
Next week (or in 2 weeks) we will learn the same verses German, which means that I need to get a recording of it and find out how to pronounce it! 😁
---
---