Joseph, a trustworthy shepherd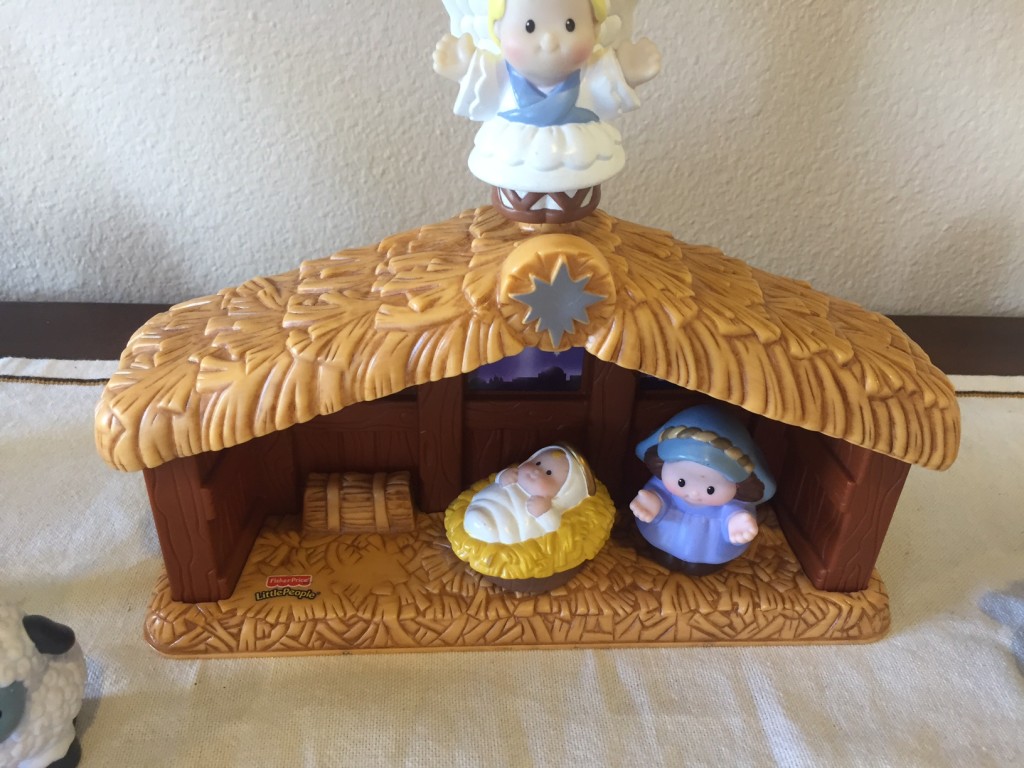 This is one of my favorite Christmas decorations! I love having a crèche that little children can play with. This year, it appeared Joseph did not make it back into the box. I thought I'd have to find him, because earthly husbands and fathers are so important!
I was chatting with one of my sisters today who had surgery on an ankle. Her husband has been so supportive, helping her with everything, such as making dinner for their family each night, and bringing home a knee walker for her since the crutches were getting so difficult to use. She feels so much gratitude! It reminds me of the line in the Proclamation that says, "Husband and wife have a solemn responsibility to love and care for each other….Fathers and mothers are obligated to help one another as equal partners."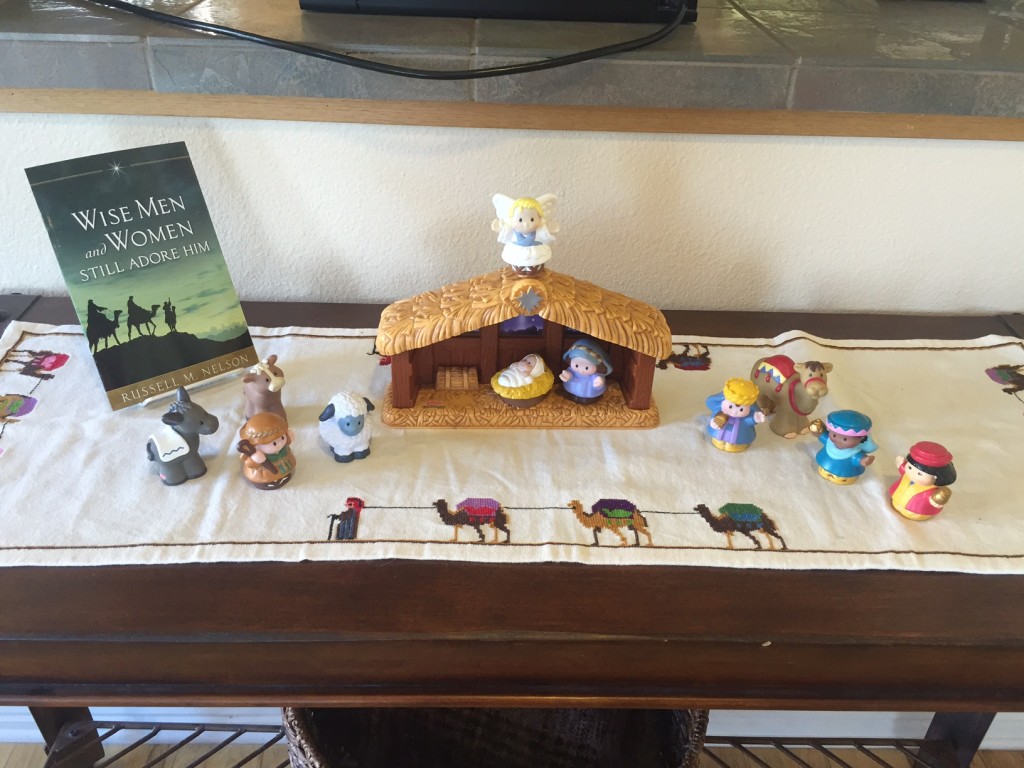 Joseph was certainly a husband and father like that. I can only imagine what a special man he must have been to be entrusted as the earthly parent to the Savior of the world. I looked online to see what he looks like in this set, and I discovered that what I thought was a shepherd is actually Joseph. (That's why I had put him out with the sheep.) I'm so glad he's not missing after all! Guess I need to move him back into the cattle shed!
I saw this video today (12-16-15) and am humbled as I contemplate Joseph's mission to be the Savior of the world's earthly father:

---
---