July 2020 Books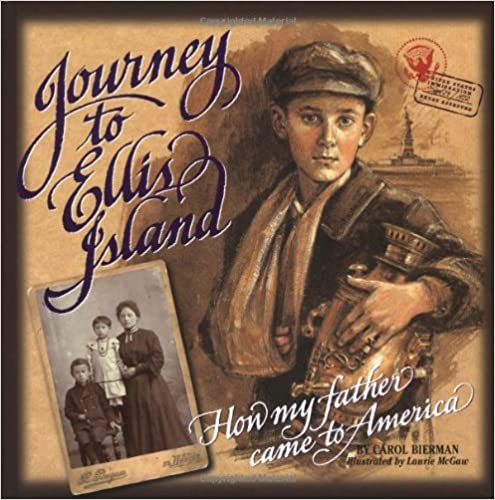 July is a great time to celebrate the United States of America and all those who helped to discover it, found it, preserve it, and make it a place where religious freedom is preserved and families can thrive. It's also a time when we simply enjoy summer and getting together with extended family! Towards the end of July we celebrate Pioneer Day, or the day that the pioneers of the Church of Jesus Christ of Latter-Day Saints arrived in the Salt Lake Valley in 1847. We celebrate our pioneer heritage and the sacrifices that our forefathers made to preserve our religious freedom.
A if for Abigail: An Almanac of Amazing American Women by Lynne Cheney, illustrated by Robin Preiss Glasser
Champions of Change: 25 Women Who Made History by Naomi Watkins and Katherine Kitterman, illustrations by Brooke Smart
The Declaration of Independence: The Words that Made America, Illustrated and inscribed by Sam Fink
Doing Her Bit: A Story about the Woman's Land Army of America by Erin Hagar, illustraed by Jen Hill
Elizabeth Started All the TROUBLE by Dorreen Rappaport, illustrated by Matt Faulkner
The Fathers are Coming Home by Margaret Wise Brown, illustrated by Stephen Savage
Fight for Freedom: The American Revolutionary War by Benson Borrick
Hero Dad by Melinda Hardin, illustrated by Bryan Langdo
Jessie Came Across the Sea by Amy Hest, illustrated by P.J. Lynch
Journey to Ellis Island: How My Father Came to America by Carol Bierman, illustrated by Laurie McGaw
Lincoln and His Boys by Rosemary Wells, illustrated by P.J. Lynch
The Midnight Ride of Paul Revere by Henry Wadsworth Longfellow, graved and painted by Christopher Bing
Mrs. Lincoln's Dressmaker: The Unlikely Friendship of Elizabeth Keckley & Mary Todd Lincoln by Lynda Jones
A Picture Book of Benjamin Franklin by David A. Ad;er, illustrated by John and Alexandra Wallner
A Picture Book of Thomas Jefferson by David A. Ad;er, illustrated by John and Alexandra Wallner
Poetry for Kids: Carl Sandburg, edited by Kathryn Benzel, PhD, illustrated by Robert Crawford
Ruth Objects: The Life of Ruth Bader Ginsburg by Doreen Rappaport, illustrated by Eric Velasquez
Tattered Sails by Verla Kay, illustrated by Dan Andreasen
To Dare Mighty Things: The Life of Theodore Roosevelt by Doreen Rappaport
Washington Crossed the Delaware: A Wintertime Story for Young Patriots by Lynne Cheney, paintings by Peter M. Fiore
We the People: The Story of Our Constitution by Lynne Cheney, paintings by Greg Darlin
Wee Sing America songbook by Pamela Conn Beall and Susan Hagen Nipp
Will You Sign Here, John Hancock? by Jean Fritz, illustrated by Trina Schart Hyman
You Want Women to Vote, Lizzie Stanton by Jean Fritz, illustrated by DyAnne DiSalvo-Ryan
To see the other books I had on display during July (to celebrate air travel and pioneers in travel), go here!
---
---