Kingsley Street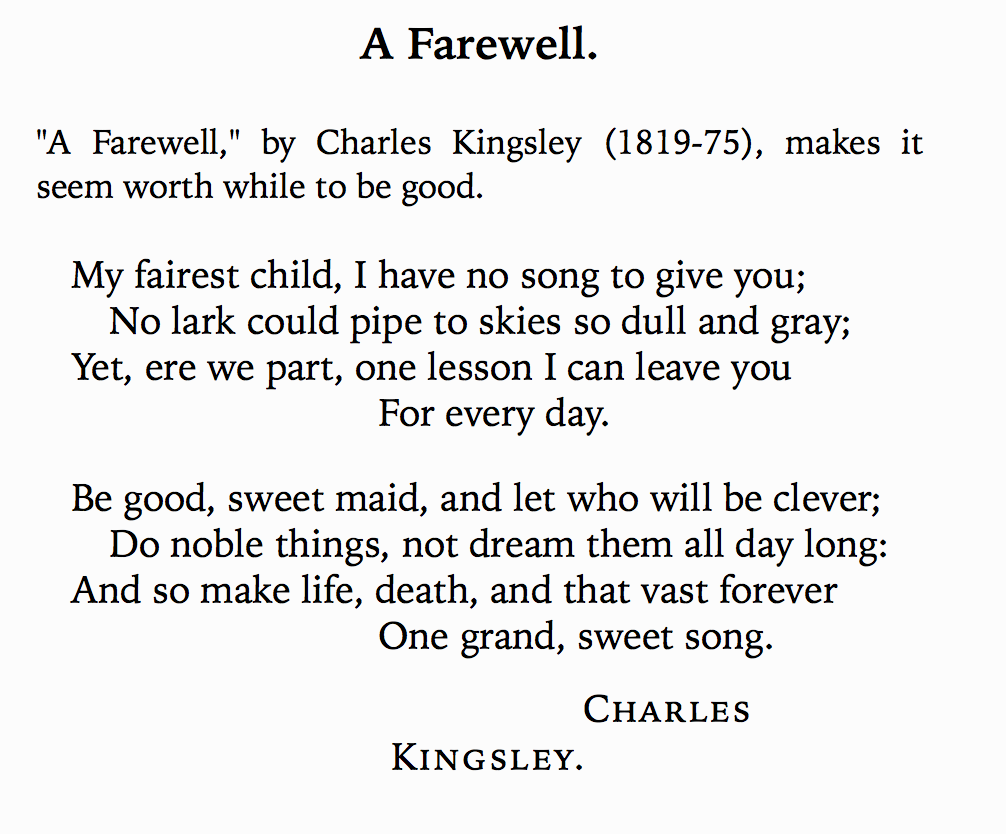 While eating lunch yesterday, I browsed through the guided tour for my laptop, after finishing a new OS update. I downoloaded more information about my computer to the iBooks application, and opened it to discover that I already had a few books there that I had added previously–long enough ago to have forgotten.
One of the books (a free one, I'm guessing) that I found in my iBooks app was this: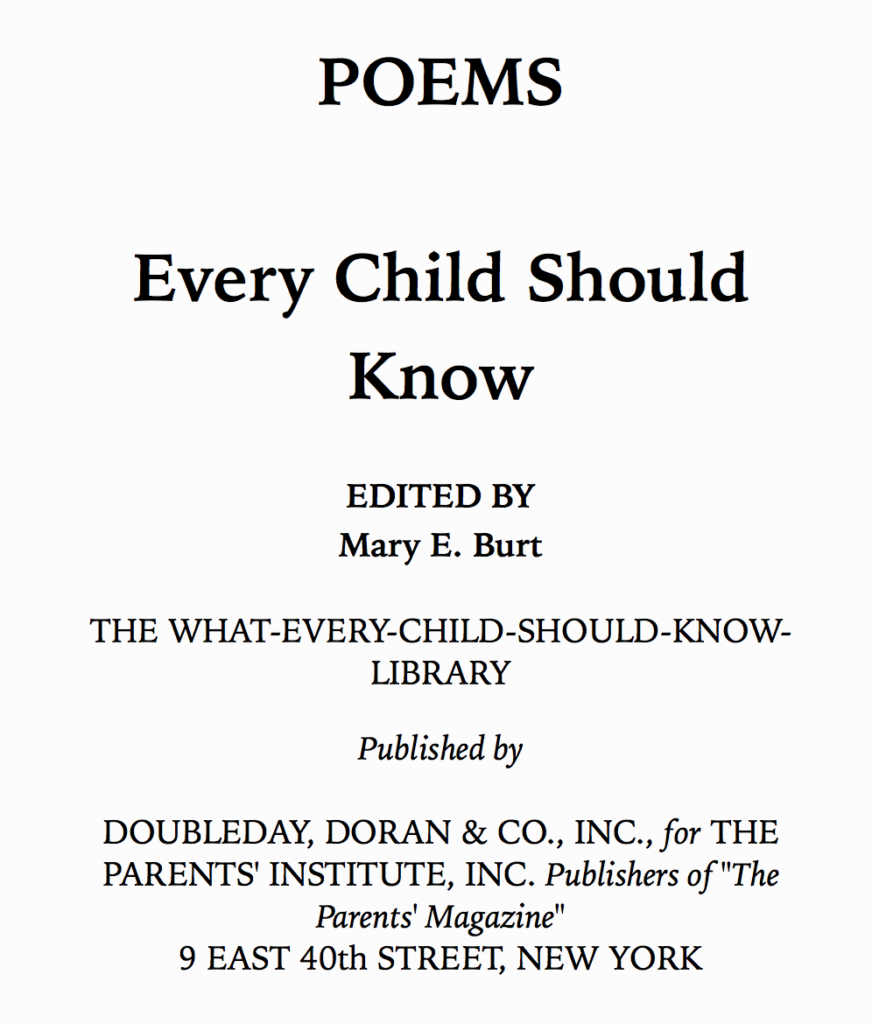 I love poetry, thanks to my mother who read so much of it to me when I was young. (I had a "Reading Mother."😊) I browsed and found a poem by Charles Kingsley. It is sweet. And I thought back to the home where I grew up on Kingsley Street in Palo Alto, California. I lived in a charming shingle-sided home with 3 older siblings and one puppy, an Australian sheep dog (if my memory is correct about the dog!).  I never knew who Kingsley was until I was an adult, and then only knew that he was someone famous. We moved from Kingsley Street to 855 Hamilton Street (a name that is currently quite well-known) when I was five. It was an enormous, needing-many-repairs, three-story home that my parents "bought for a song." I like the idea that I was born on a street named after a poet and in a town with many of its street named after writers and trees.
I have such wonderfully fond memories of growing up in Palo Alto and riding my bike all over town. It seems, in my memory, like I grew up in such a picturesque, storybook-like town: the quaint homes, large, shady tree-bowered streets, downtown with its ice cream shoppe, toy store and Woolworth's.  Who the streets are named after only adds to this nostalgic aura. Some of my best friends lived on Maple Street and Coleridge Avenue, and I walked and biked on Addison, Bryant, Channing, and Chaucer Streets, to name just a few. I guess I have a lifetime of reading ahead of me to get to know the minds behind the pens and places where I spent so many happy hours!
And this particular poem? What a treasure! A beautiful thoughts. A new friend. I hope to make it a part of the collection in my mind, to retrieved in a needed moment.
---
---