Jaakob 1:5-6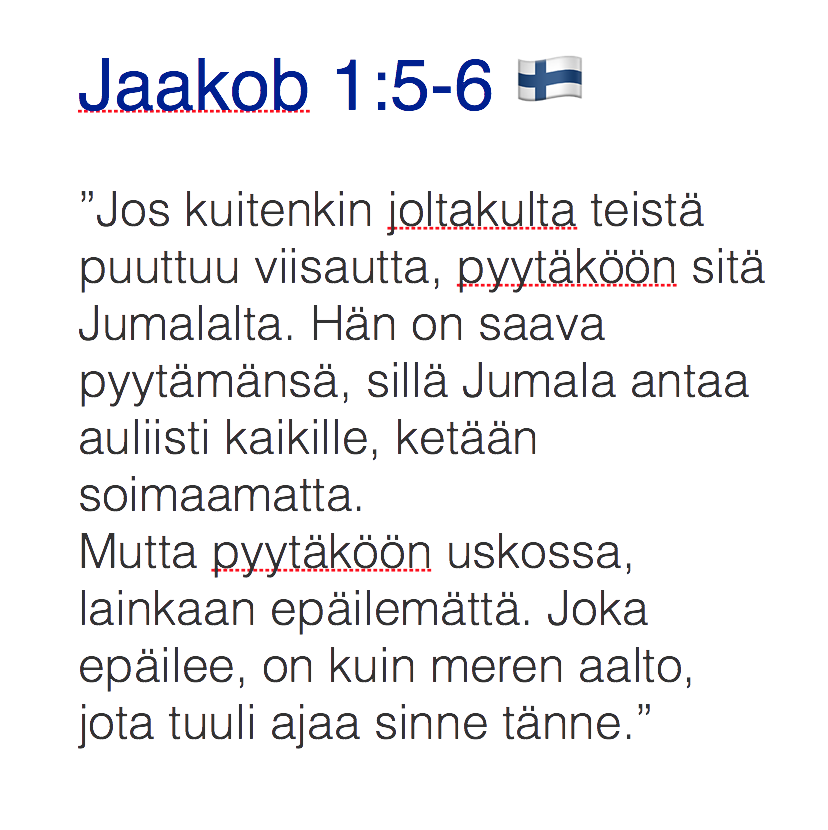 This week we are starting to learn James 1:5-6 in Finnish. The one good thing about Finnish is that the letters always have the same sound, so you can learn to read it even if you never learn to speak it. So we are having Lane teach it to us. Our goal is to memorize verse 5 before we move on to our next language. We might circle back later in the year to learn verse 6. We'll have to see what we want to do when we get there.
Click here to go to a PDF of the image above.
Audio recording of James 1:5-7 by Grandma Raili:
And here's a slower audio recording of the same verses:
To hear more Finnish, go here.
---
---