Last minute gift idea: father and son read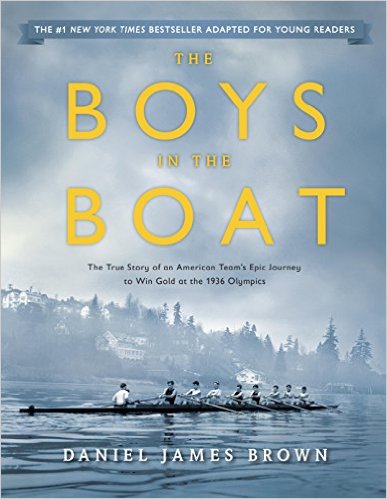 I gave this book to Peter this fall, and he loved it! Lane borrowed it from him, and loved it as well! Now I just need to read it.
This version of the book The Boys in the Boat by Daniel James Brown is a young reader's adaptation of "the astonishing tale of nine working-class boys from the American West who at the 1936 Olympics showed the world what true grit really meant" (amazon.com). Both Peter and Lane loved their courage and determination to row despite the odds!
An inspiring read.
---
---