Lead note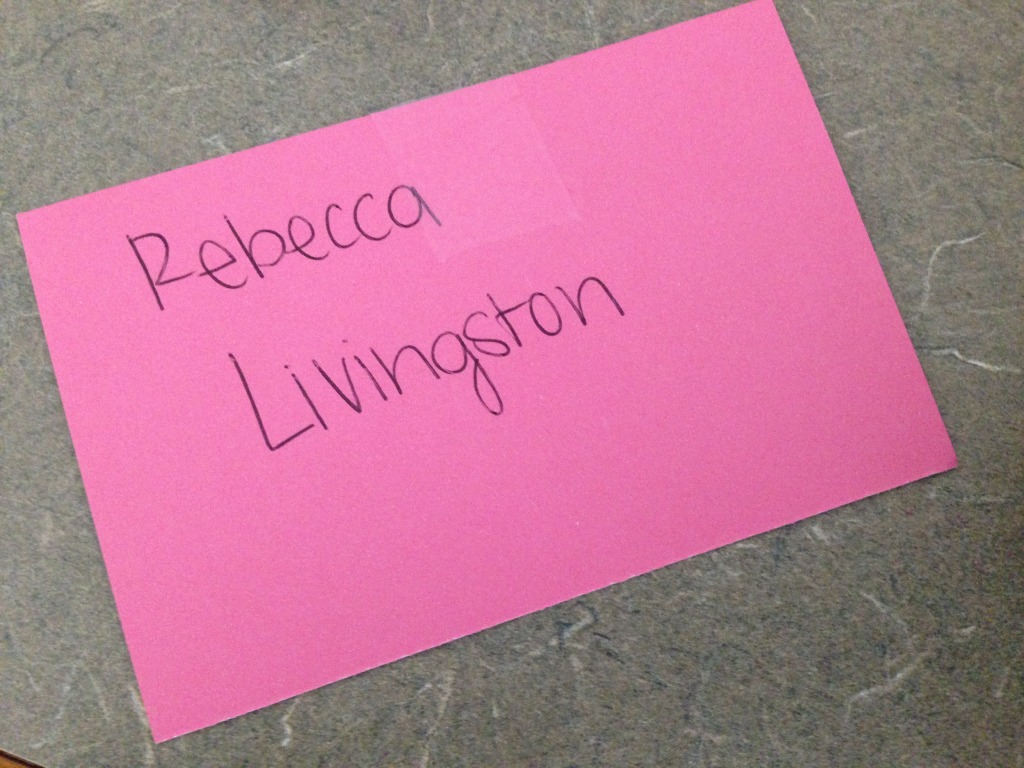 This morning in scripture study, our family read about how when the Savior visited the people in America, he blessed them one by one. He let them feel the marks in his hands and in his feet one by one. He healed them one by one. It is probably my favorite part of the Book of Mormon, and it says so much about how the Savior feels about each child of God.
I saw an incredible example of this kind of "one by one" nurturing and leadership last week.
I was cleaning up the kitchen when I found a notecard on the counter. Being the nosey mother that I sometimes am, I flipped it over and read it. It was a note to Rebecca, handwritten by one of the play leads, which said the kindest words. I thought to myself that any girl in junior high or high school would love to get a note as nice as thing. It would make her day, week, and year!
I told Rebecca that I had read it and how impressed I was that this young woman would write such a nice note. Rebecca told me that she wrote a note–and made cookies–for EVERY single person in the cast. I think I may have mentioned how I said there were around 100 people in the cast? EVERY. SINGLE. ONE.
Talk about Christlike. I called her mom to say how amazing that was. Her mom said it took her hours. I could imagine!
I love that my children are surrounded by such loving, Christlike people who not only nurture them with kindness but are teaching them how to be like Christ as they do.
---
---