Liberty and Fruits of the Spirit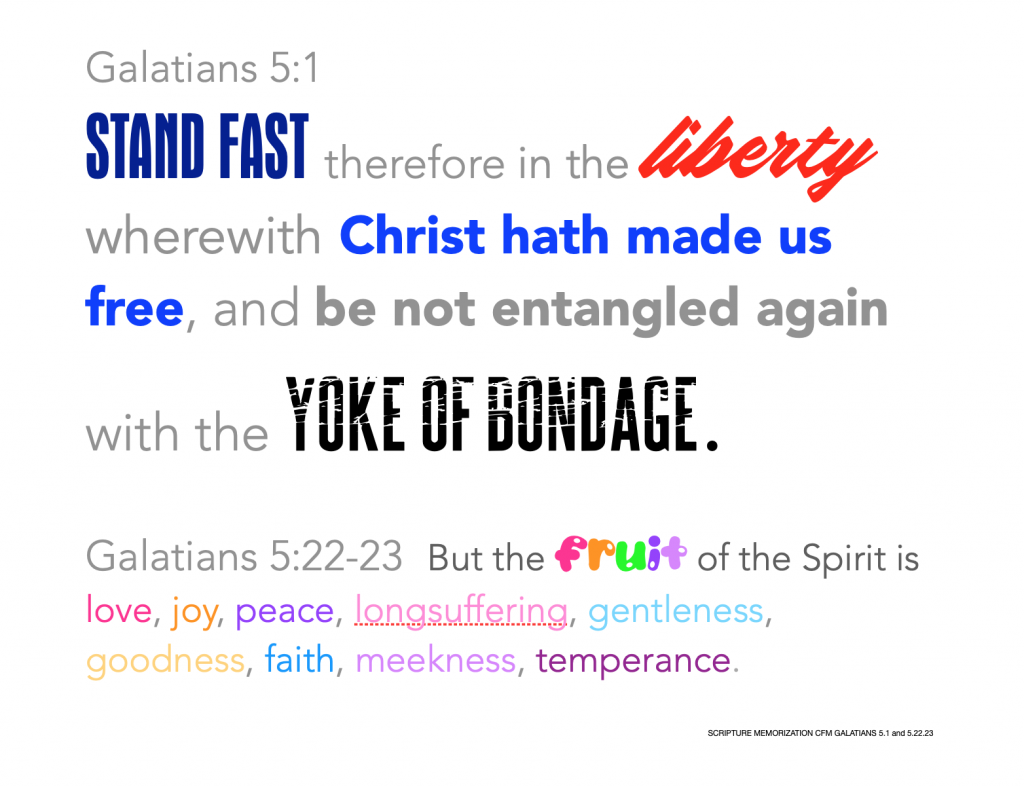 Someday I'd love to take a graphic design class. Until then, I'll just keep trying my hand at making signs, charts for my family to help us all learn scriptures and good habits.
I like to make a sign when we memorize scriptures to help us. I put the signs up in the bathroom and on the bookshelf. Here's my sign for this week that goes along with our Come, Follow Me assignment of the book of Galatians. Click here to download it.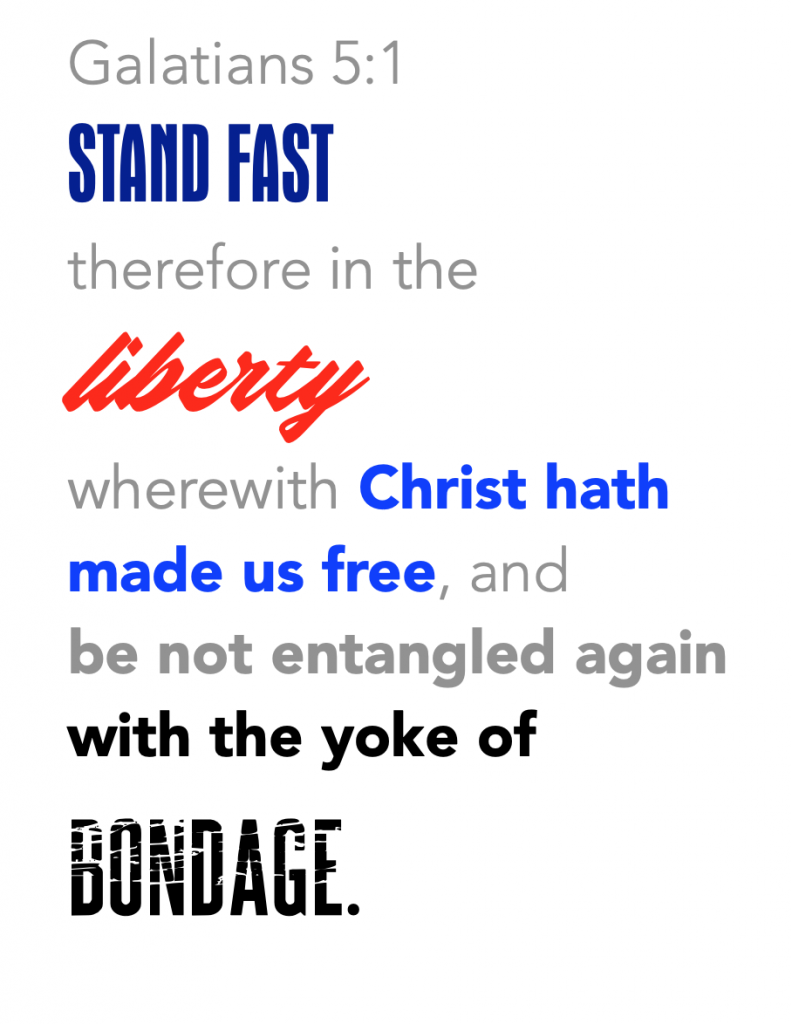 I also did a vertical format of Galatians 5:1. Click here to download it.
---
---