Love Is Spoken Here and some Geneva memories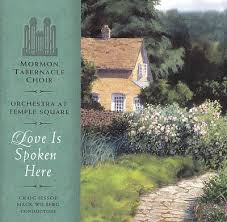 Don't you love the feeling of peace, calm, and kindness in your home?
When we have that feeling in our home, it's my dream come true.
Once, a long time ago, I was 11 years old and swinging on a swing in the backyard of the Geneva Switzerland mission home. I was visiting my friend whose parents were serving a mission there for 3 years. I missed her a lot, and so I worked for a couple of years to earn the money to visit her. I earned it, went, and had the trip of a lifetime!
At the mission home and in Geneva, we met missionaries, shopped at a warehouse grocery store (those were pre-Costco days!) for restaurant quantities of Yoplait yogurt (in my memory, I hadn't had better yogurt in my life before or since than that Swiss yogurt), played with my friends' siblings, ate escargot and fondue and blew an alpenhorn at a restaurant. We shopped for beautiful hand-embroidered linens, a music box for my mom, and ate–of course!–Swiss chocolate. We took a boat trip on the Lac de Chillon and toured the château de Chillon. It was a gorgeously sunny day, and I think I got a little sunburned. We prayed like 10 times a day (or so it felt), kneeling with her family as they prayed over a meal or for a missionary or some other special need.
But of all of those wonderful memories, the best one I have is when I was I was swinging. I felt so utterly content. Happiness was just bursting from my heart! I loved being with a truly happy family and in a home where I could feel the Spirit and love was ever present. I wanted the feeling to last forever. I wanted to serve a mission someday and have a home and a family just like hers.
This album reminds of those feelings. I love the song "Love Is Spoken Here:"
I see my mother kneeling with our family each day. 
I hear the words she whispers as she bows her head to pray.
Her plea to the Father quiets all my fears, 
And I am thankful love is spoken here.
Mine is a home where every hour
Is blessed by the strength of priesthood power
With father and mother leading the way, teaching me how to trust and obey,
And the things they teach are crystal clear for love is spoken here.
I can often feel the Savior near when love is spoken here.
I hope our children will be able to say that of all the languages they learned at home, love was the first.
---
---