Plan in pencil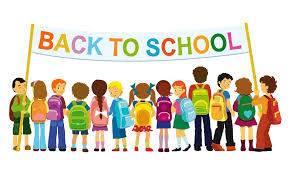 Seriously! I canNOT believe how fast summer went, and how each year it just seems to accelerate. Didn't we get out of school about 2 1/2 weeks ago?
It sure feels like it.
I walked into the school today to drop off the gerbil cage that we took home with us the last week of school. The teacher said that it was OK if the gerbils died. And they did. Even though they tried to take care of them as per directions: food (check), water (check), and love (check). Bummer.
Life goes on.
SO we returned the empty glass cage. (I am so happy that thing didn't break as well.)
And the whole time I was in the school, I thought, "I am NOT ready to be back here. I am NOT ready to be back here."
And life goes on! A constant river. In one week, we'll be back to the routine: back to early (REALLY early this year) wake times, family scriptures, carpools, dance lessons, soccer games, homework, homework, and more homework.
Anna is asking me, "How come you don't want to go back to school? Personally, I like school, because I have the best teacher in the world!"
She does, so I am happy she is happy to go back to school. Guess we better go get those school supplies.
But one thing I DO like, it's making a new schedule. Here's the little form thingy (FALL WEEKLY SCHEDULE 2014) I make up each year to pencil in routine commitments as they get arranged: Scouts, Activity Days, dance, soccer, music lessons, you know. And then when it gets firmed up and the kinks worked out, I print out a clean one and write it in ink. Then I stick it on my "Read My Mind" board and look at it for a few weeks of a month until it's in my brain. Yep, that's how I do it. Probably a lot like a million other American moms out there.
Here we go again!
Happy Back-to-School Time,
Liz 🙂
---
---