Making "Frances lunches" with Sarah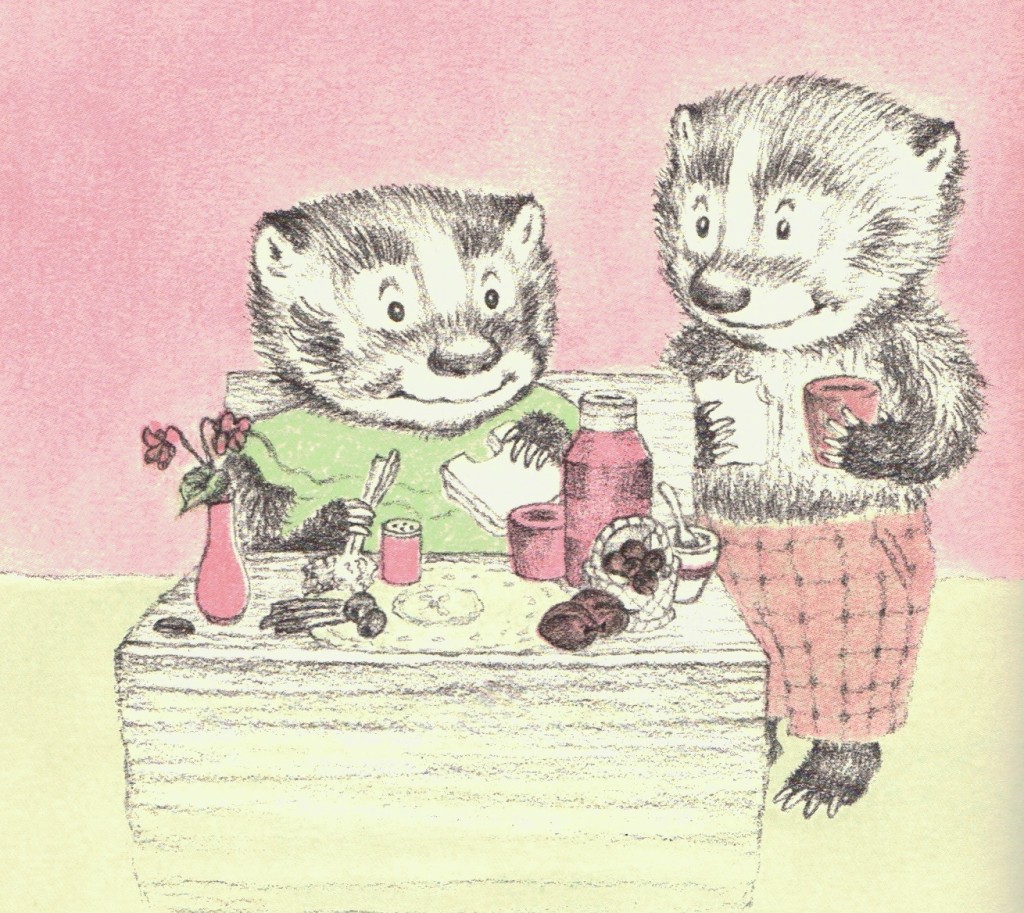 I have had fun making lunches this past week, since we've started school. It's been a little tricky, since we're cleaning up after having a mouse in the house (the whole pantry had to been unloaded and cleaned out completely, so everything from the pantry is covering the kitchen counters and table). But I've felt a special satisfaction as I try to make some lunches that have variety of flavors and textures and fresh whole foods and herbs.
I like to think of these kinds of lunches as "Frances lunches."*
Last night, Sarah, who has a break for a couple of days from school and work and her volunteer EMT life, joined me in making lunches. She sliced and buttered some bread while I rinsed and sliced strawberries. She held open baggies while I sliced bell peppers into them. Or have her fold up napkins while I wrote on some little pieces of paper "I love you." And we had a great conversation** together the whole time.
I love moments like those, when I get to work alongside my children and talk about life. It's so good.
It was lots later when we finished. So much for getting to bed early! But I was grateful to have the lunches made. I knew my lambs (and ram) would be fed.
I don't think I'll be able to make "Frances lunches" every night or day–I'm sure there will be plenty of PB&J and granola bars thrown into the bag and handed to them as they run out the door–but it sure is a nice feeling when I can do it.
And by the way, I LOVE neoprene lunch bags. My friend Crystal P. introduced me to these. I have found them the last few years at Target for about $10 at the start of the school year.  They're great because I can just rinse out any messes and toss them into the washer when I need to, then just hang them on a door handle or hook somewhere to dry. They don't rip, and they do insulate.
They work great! (Especially when children remember to bring them back home…) 🙂
You may be wondering: *What is a "Frances lunch?" If you have never read Bread and Jam for Frances by Russell Hoban, you need to get to your nearest library and check it out! Frances will only eat bread and jam (3 meals a day) until she is so sick of bread and jam that she cannot take one more bite. When she relents to let her mother give her something else to eat, her mother sends her an amazing lunch:
"Albert said, 'What do you have today?'
" 'Well,' said Frances, laying a paper doily on her desk and setting a tiny vase of violets in the middle of it, 'let me see.' She arranged her lunch on the doily.
" 'I have a thermos bottle with cream of tomato soup,' she said. 'And lobster-salad sandwich on thin slices of white bread. I have celery, carrot sticks, and black olives, and a little cardboard shaker of salt for the celery. And two plums and a tiny basket of cherries. And vanilla pudding with chocolate sprinkles and a spoon to eat it with.'
" 'That's a good lunch,' said Albert."
I've yet to send a doily and violets. Maybe I should put that on the grocery list? 🙂
**Sarah shared about an interesting radio broadcast she heard last week about picky eaters.
---
---