Too Many Mangos: A Story about Sharing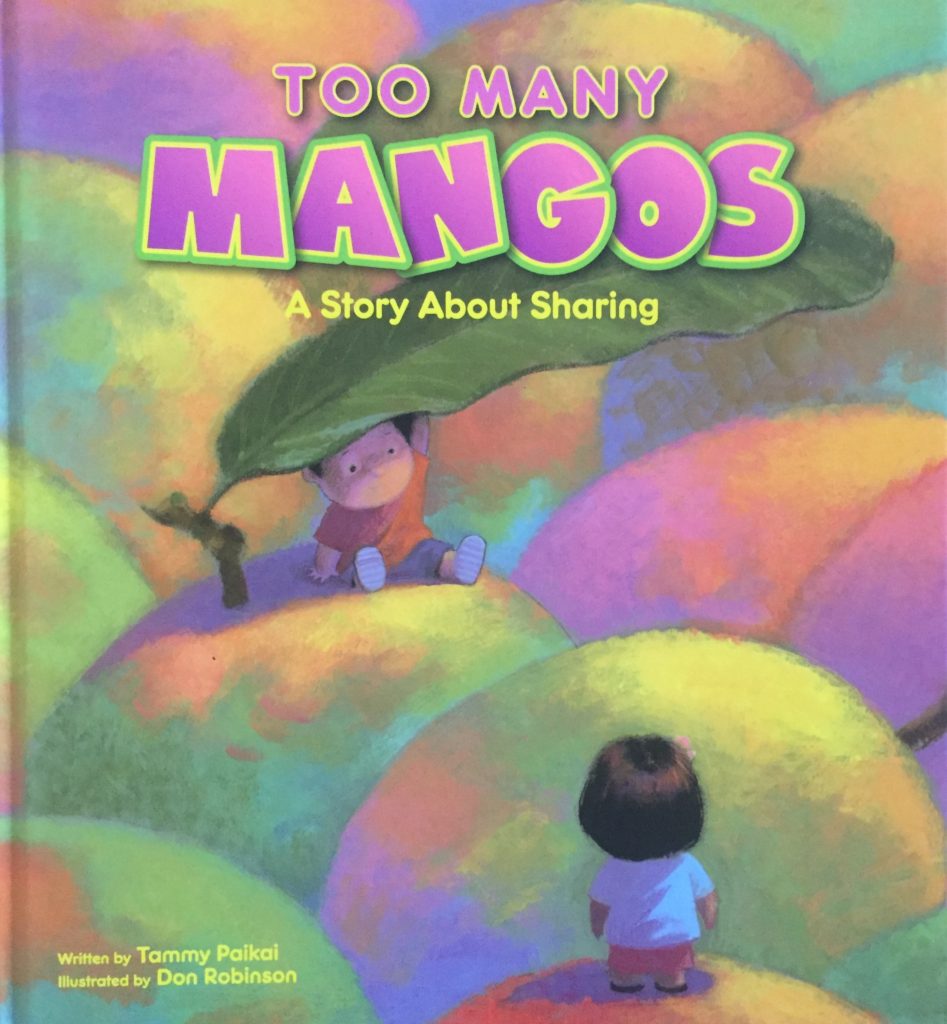 Some people collect spoons when they travel. I collect children's books.
When we were waiting at the airport in Honolulu last week to catch a flight to Kona, I visited a book store and found this darling story. A grandfather notices that his tree is loaded with mangos and so he asks his grandchildren to take the excess fruit in their little wagon and share them with the neighbors. At each home they visit, the neighbors thank them and share something else in return. When they have given away all their mangos, they see that they have enough other food to enjoy a meal with their grandfather.
Great lessons and bright, colorful illustrations in this darling book! And so much aloha, too. 💛
(Note: When we visited the temple in Kona during our stay, one temple worker told us that the true meaning of aloha is "breath of God." That was interesting to learn and think about. I searched just briefly on the internet and found that there are many interpretations of the word. One site concurred that aloha means divine breath and indicates the recognition of the divine in each other.) For me, the way people treated us in Hawaii showed us that aloha means love.
---
---