"May I have some strawberries, please, Miss Eliza?"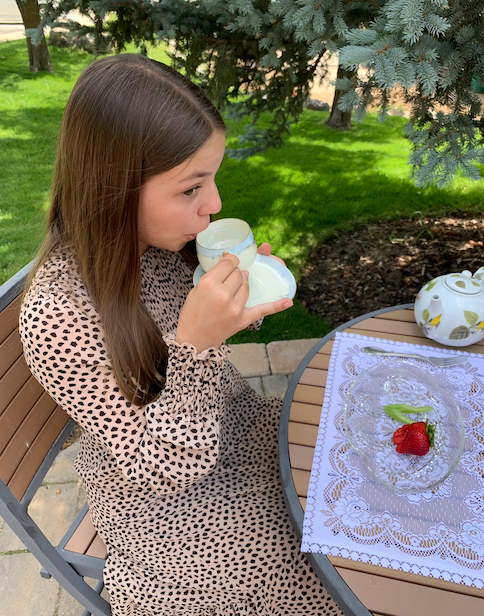 Anna and Eliza started making an opera cake* yesterday and finished it today. They wanted to have a tea party, Regency Era-style. I had to record this for posterity. Some day their daughters will enjoy seeing these photos and hearing about their sisters having so much fun together. I didn't capture this in my photos, but my favorite part was hearing them laugh so much and speak using their "best" British accents.
(*This recipe calls for coffee. We don't drink/eat coffee, so Eliza used Pero instead.)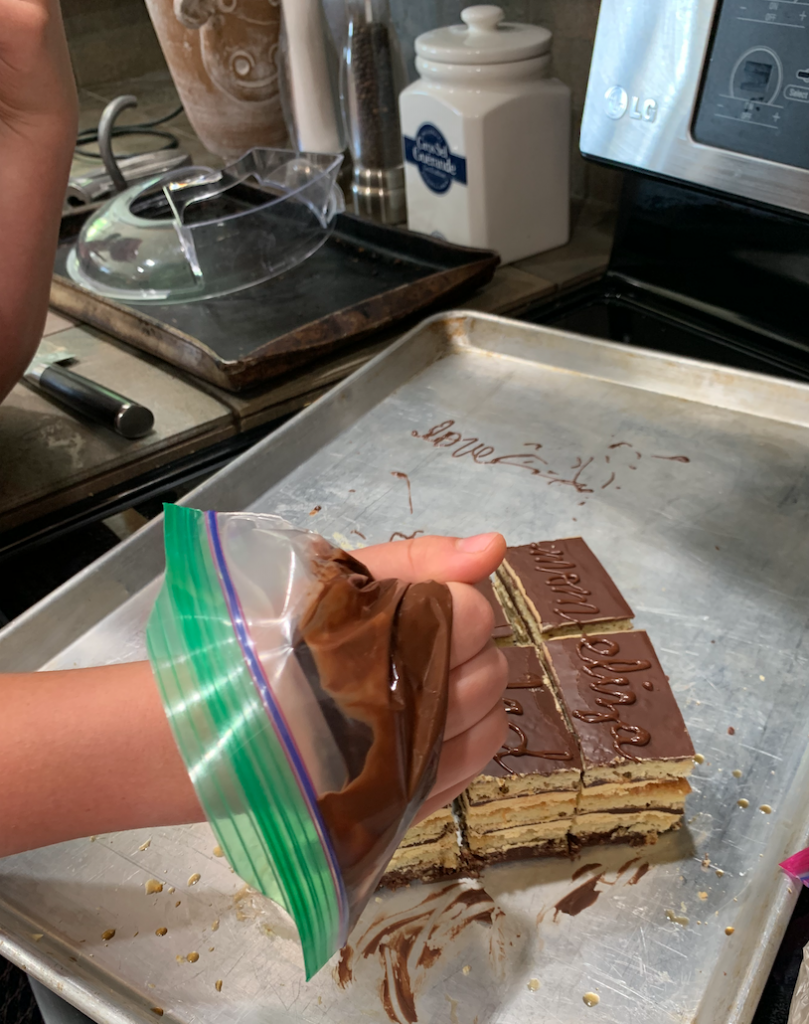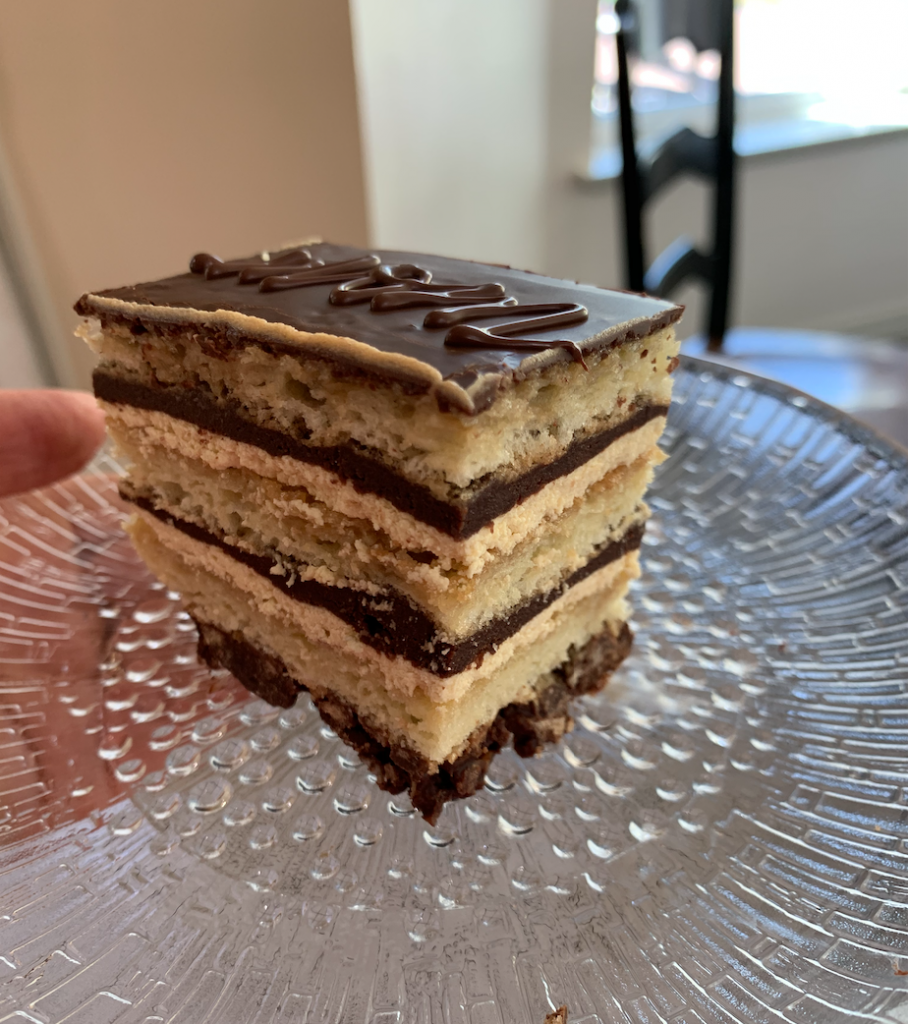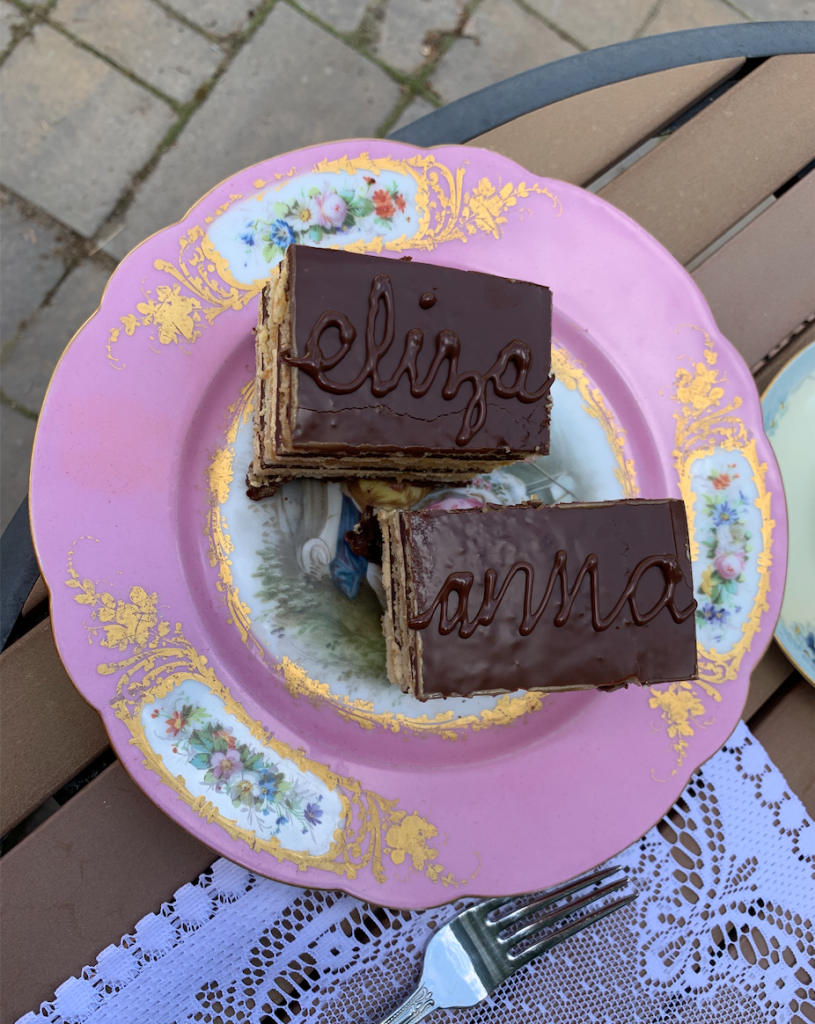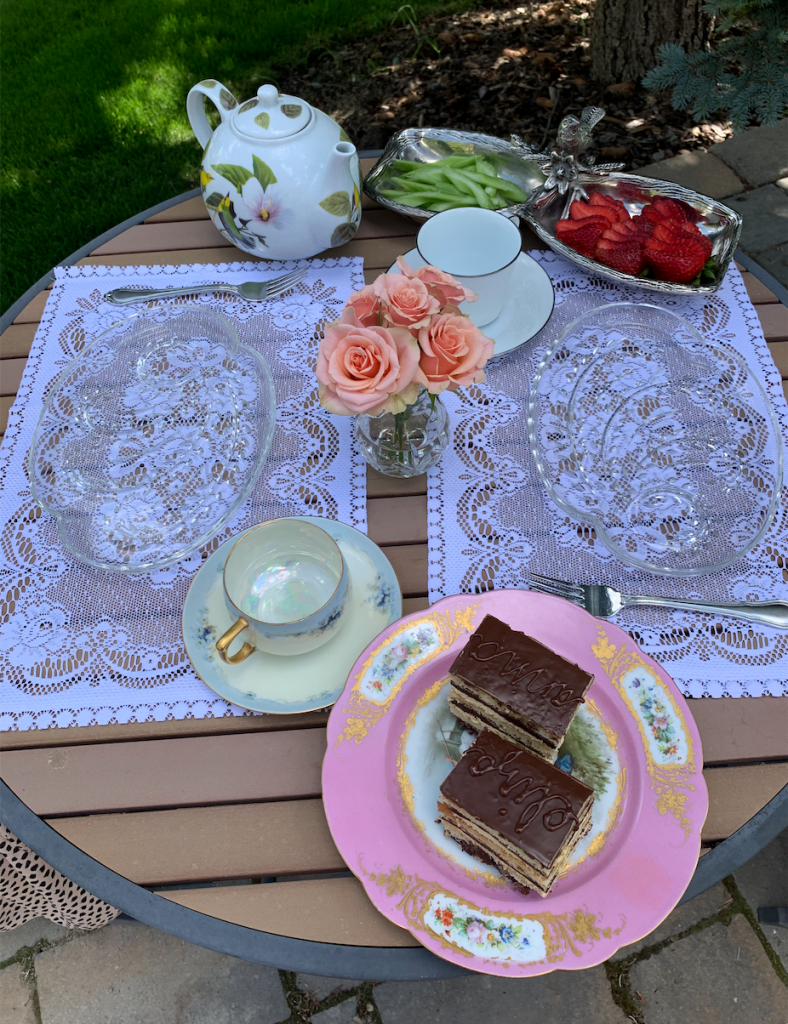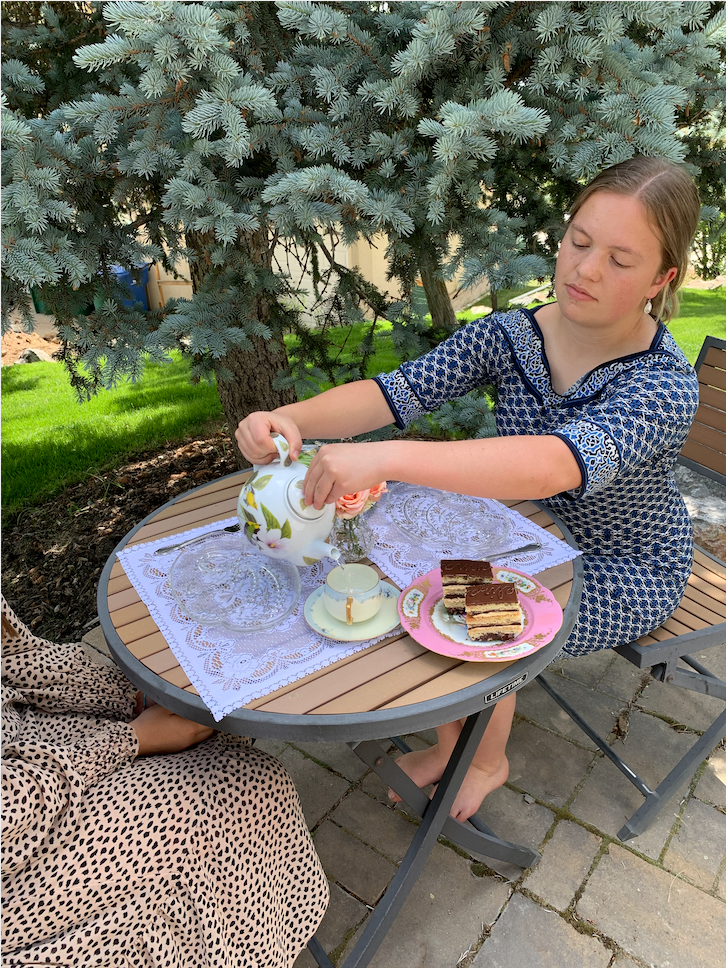 This photo reminds me of nearly 8 years ago when Eliza had a tea party-themed birthday party, complete with fancy hats. Boy, that was a lot of work! But it was so fun that it was worth it in the end. Even all those dishes.
This is how you grow family love: you support your children in their grand ideas, the best you can, with the resources you have. You celebrate them when it is their birthday. You encourage their play together by limiting their media time. You have them share rooms so that they learn to live together, work together, and learn to get along together. You love them and enjoy them and make sure that life is not just tedious but also have time for fun and for joy. It's lots of little acts, nurturing with love day after day, week after week, month after month, year after year. It all adds up.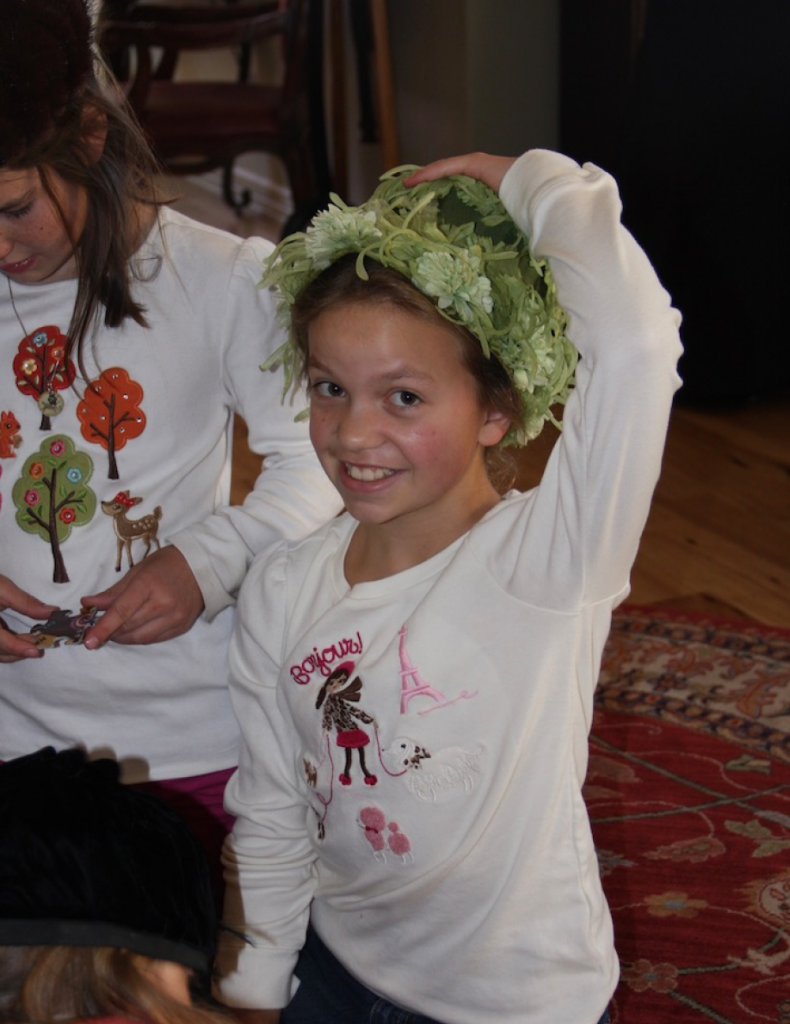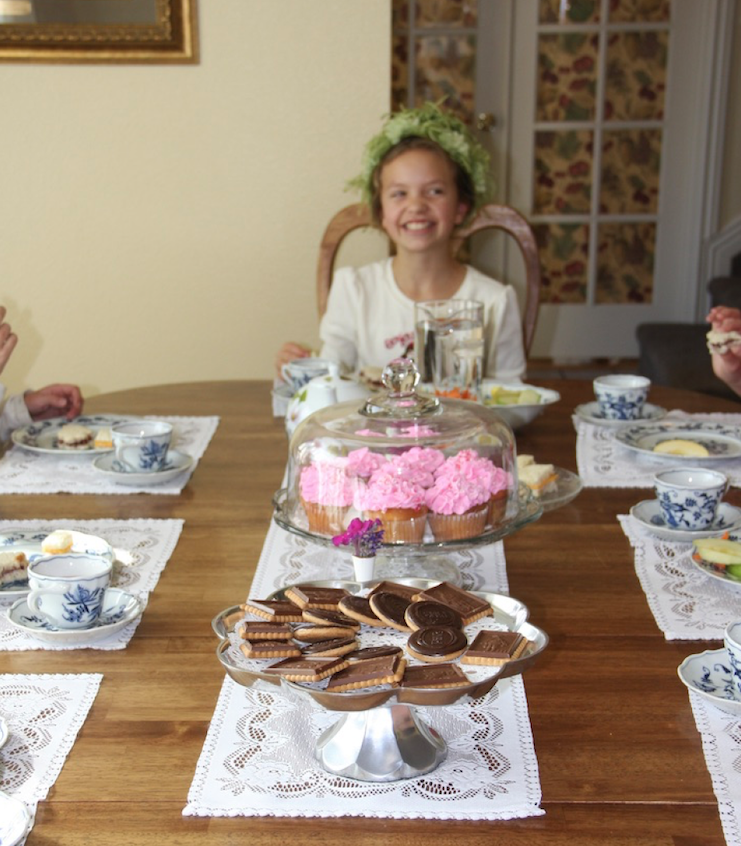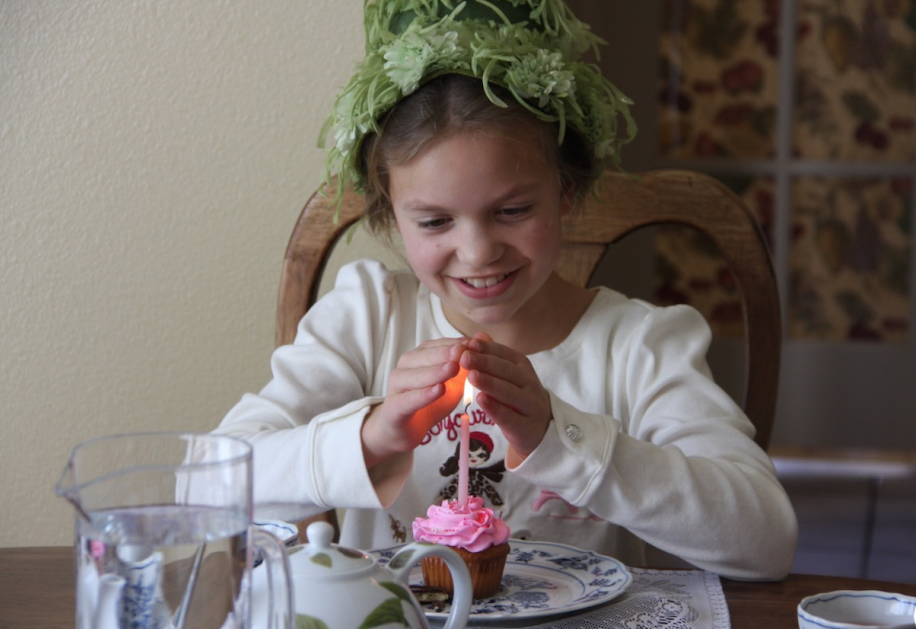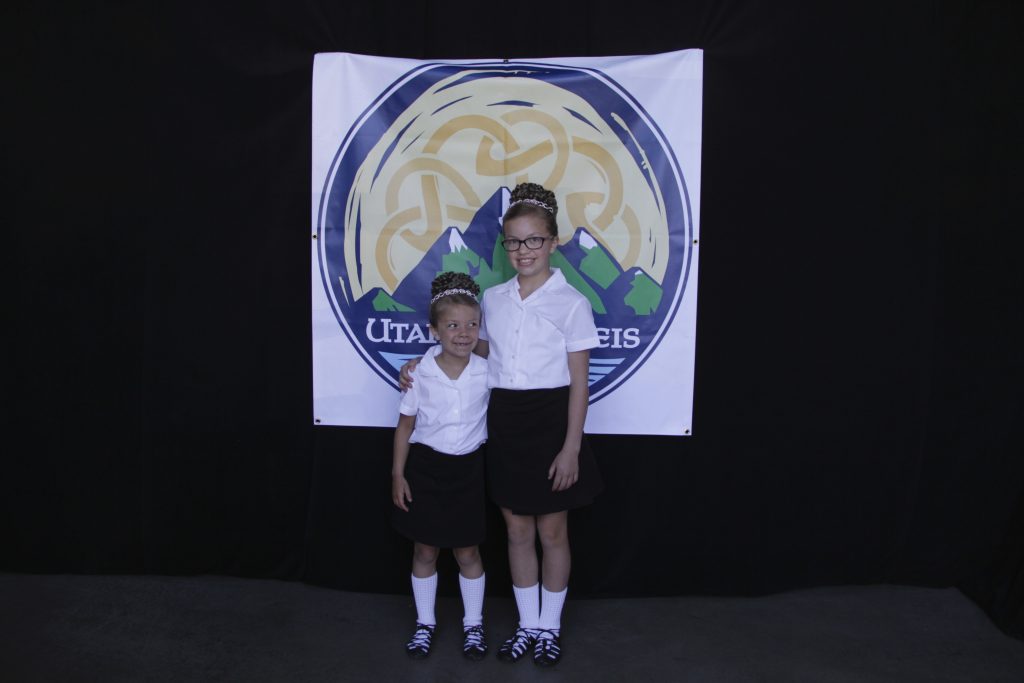 I love how these two sisters have nurtured their relationship. It's not that they haven't argued or had their moments, trust me. They're normal. But they've done so many fun things together. Since they were young, they have played dress up together, put on fashion shows, done each other's hair and make-up, cooked together, watched movies and read books together, danced together, cleaned together, done homework together, done musical numbers in church together, slept over at the dorms together, skiied together, swam together, gone grocery shopping together….I mean, they have had a GOOD TIME together! I recently found this photo of them from when they did Irish dance and had a competition at the Utah State Feis. What a fun memory!
Sisters are such a gift. I can't imagine these two sisters not being a part of our family!
---
---