A letter!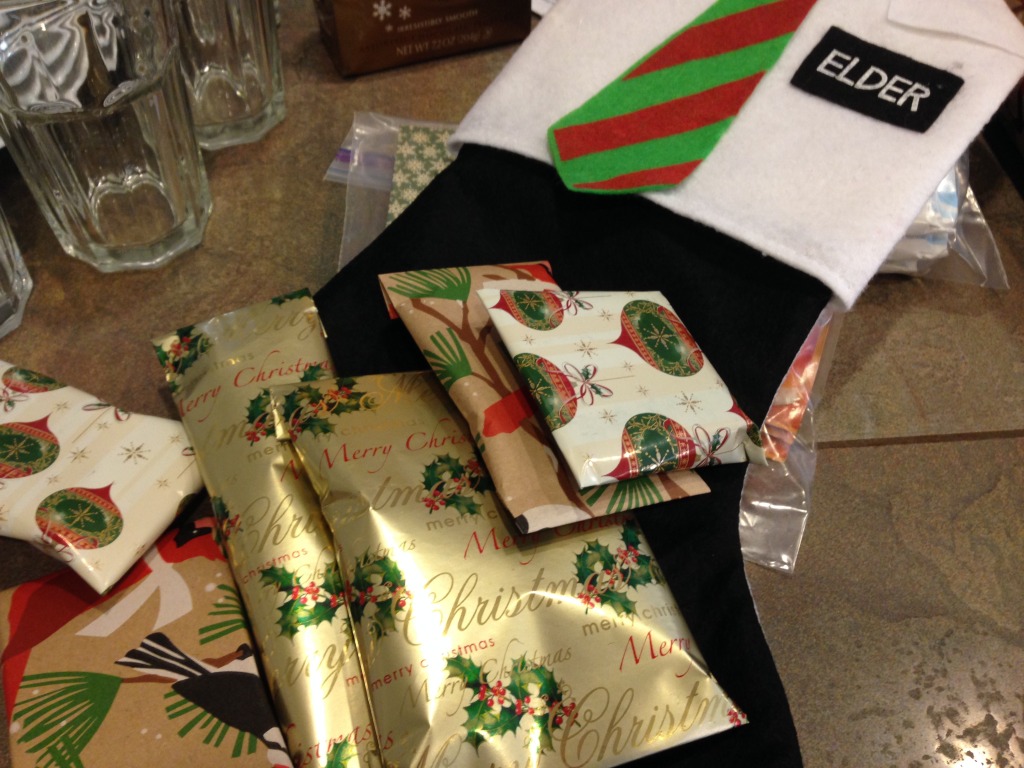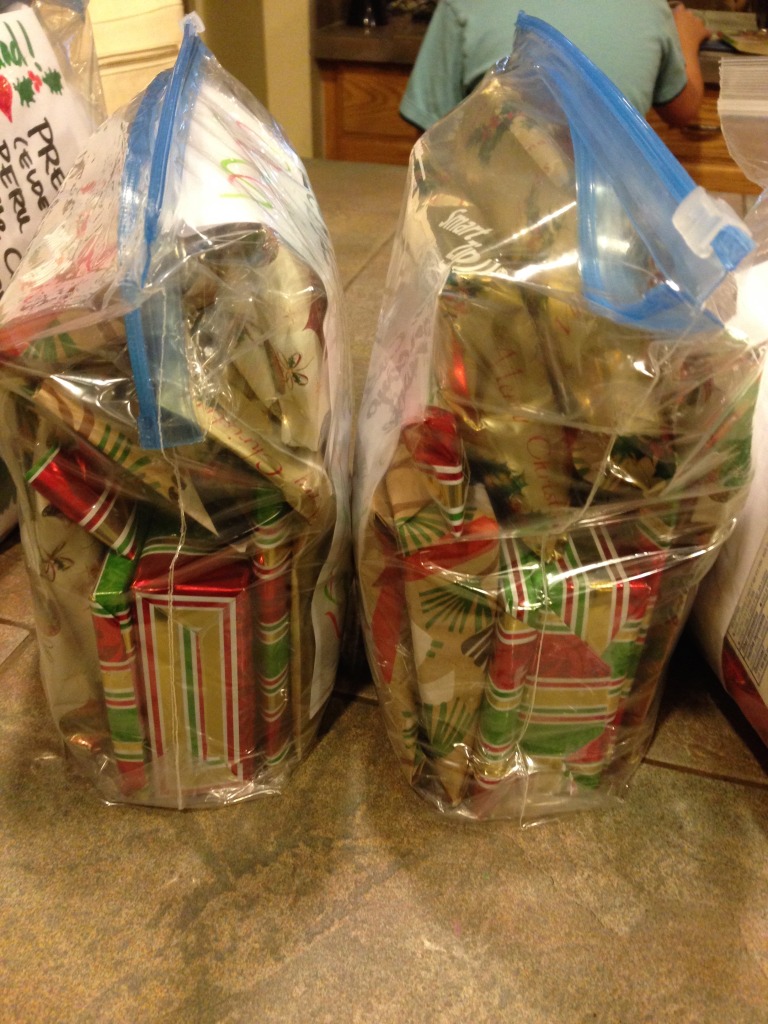 Back in the beginning of November, Julia and I were wrapping little presents to send to Elder Livi and his companion for Christmas. Because packages often take six weeks to get there, I wanted to send them immediately, so that they could have their stockings hanging up to enjoy during the month. (When I was a missionary, one of my companion's moms made a stocking for me! I was so touched! I still have it.)
The girls had also made some red and green paper strips (with some tape included) for them to make an advent paper chain. Each loop had a Christmas scripture on it. Here was the great thing: He got the packages in record time–in November! So he was able to start the paper chain on December 1. Hearing that made my day.
(I have an added measure of gratitude in my heart for all those who carry packages, including those on land, in cars and trucks and in airplanes. They work very hard this time of year!)
Last Monday, we didn't get to hear from Elder Livingston because the computer in the internet café where they were kept crashing. I hope he got the news I had emailed him, since it was important about Owen. I'm grateful that there is the Holy Ghost, and prayer, because I've been praying for him to have gotten the news and to be comforted by the Spirit. I am grateful to know that Heavenly Father takes care of us, far and near. I am reminded of when my father-in-law was serving as a missionary in Japan. This was many years ago, when parents and family didn't have the gift of email. He received news of his mother's passing in a letter that arrived miraculously fast. God knows what we need and how to help us, so I know that He will help Elder Livi with whatever he needs, too.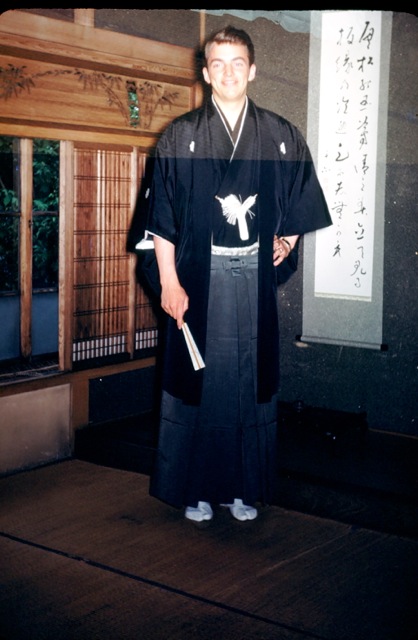 Here are a few excerpts from his letter:
"I always said that the best part of family reunions was family, and it's true. There is nothing better than family. Actually, God thinks that, too. 'The family is central to the Creator's plan for the eternal destiny of his children.' God has a plan for us, and the family is the biggest part."
He is teaching a family with a little boy who is exceptional. The mother "wants to be baptized. The husband wants to change his life, so we're trying to help him, too. But they are not married….So that's the first step….We spend so much time trying to get people to get married, I feel like I convince myself first! Like I'm ready, why aren't you? Haha not really….Anyways, I'm very grateful for a wonderful family who loves me. I'm grateful for parents who are married and sealed in the temple. I'm grateful for the wonderful opportunity we have to live together forever. I love you all so so so much!!
"P.S. Sarah, you have to wait for me before you get married, K? I have to approve!!"
I love how missions help us to focus on things of eternal value, because when we come back home and get back into life, we know what we want, and what will make us the happiest. And we're ready to get working on those eternally important steps. Education, jobs–those are important, but missions, temple marriage: those are the things that make all the difference in the world. I was really grateful to hear from one of Lane's employees last night who said that back when he was younger, Lane encouraged him to serve a mission, and he did, and now he is married with children. He told me how grateful he is that he served a mission. I'm grateful for a husband who encouraged him! And who served a mission himself, and the difference that it made in his life.
Happy Family and Mission Preparing, Serving, Enjoying, and Appreciating,
Liz 🙂
---
---