He's out in the field and lovin' it (and still my boy)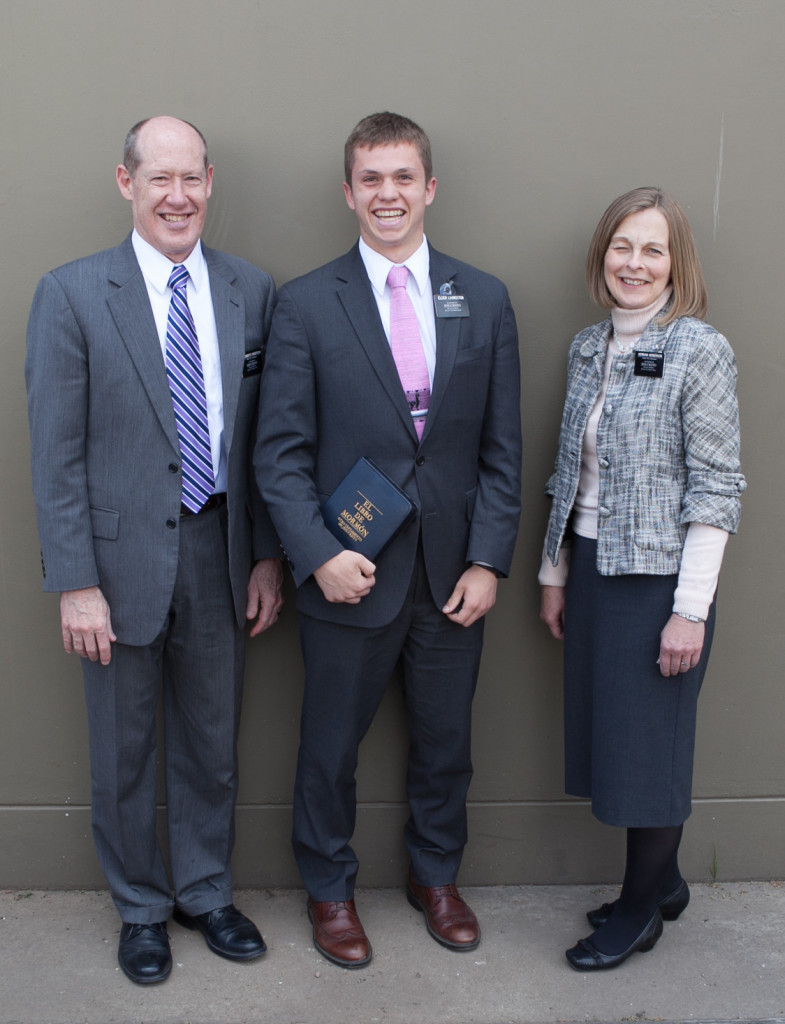 On April 22, Elder Livingston traveled from the Lima MTC to his mission home in Huancayo. We were relieved to get his short email about his safe and happy arrival. His mission president and wife are wonderful! (What else could we expect?) 🙂 Shortly after his arrival, he and the 17 other new missionaries were trained, ate, and met their new companions.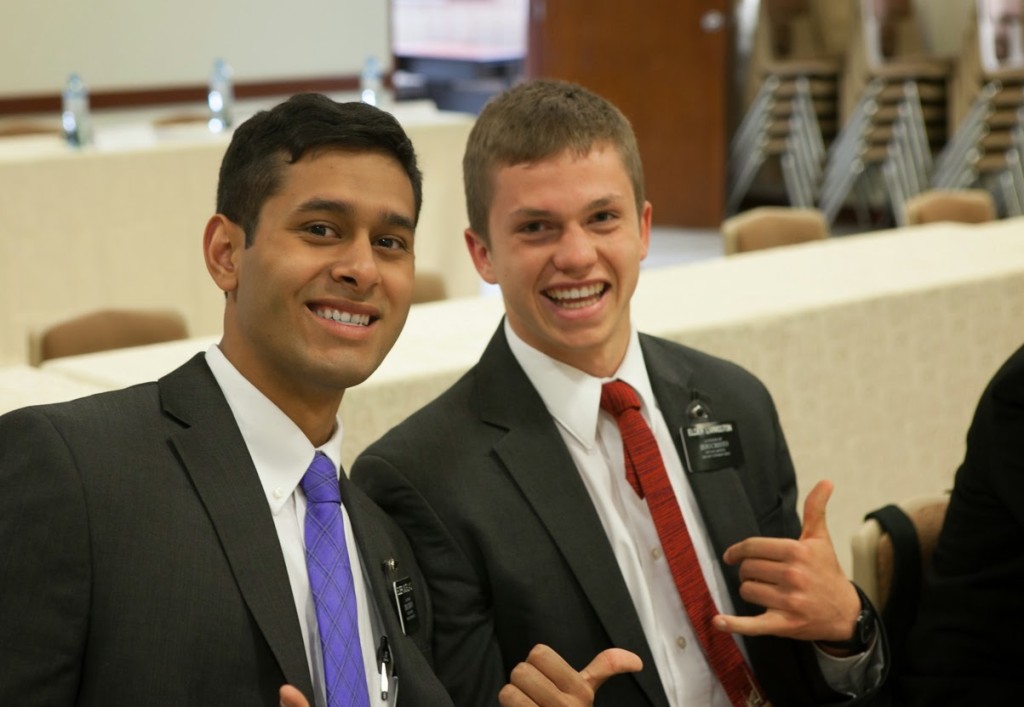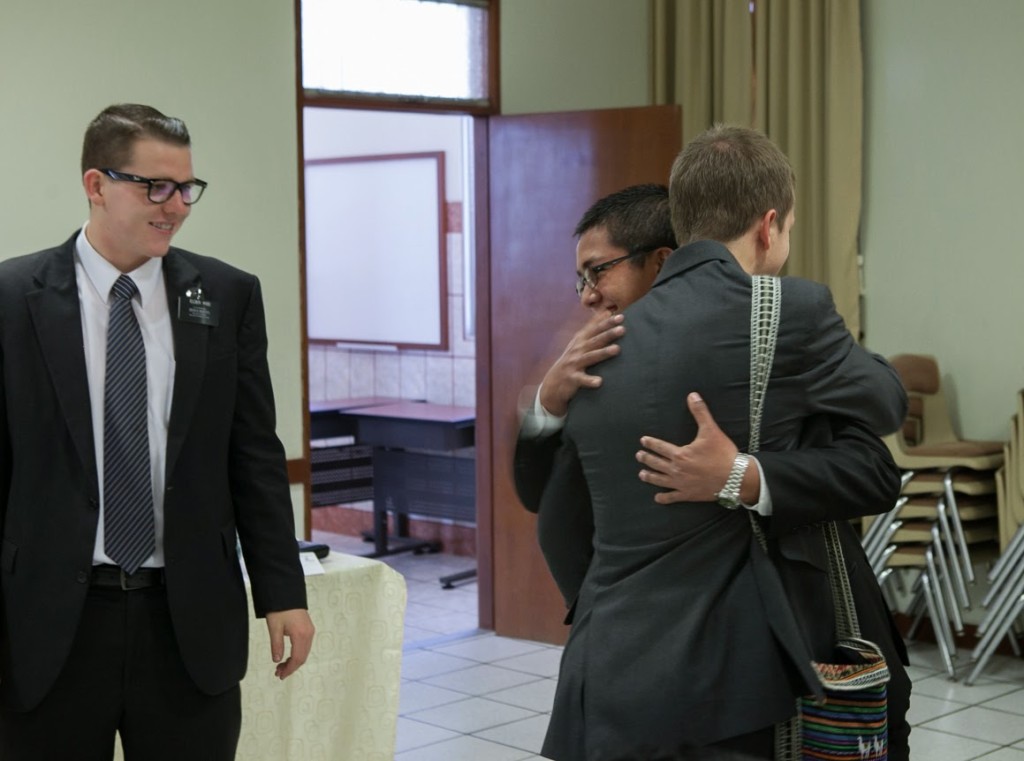 I'm grateful for his mission president and wife being willing to leave their home, too, to serve and watch over these missionaries. It's not a paid job, just like the young missionaries. A gift of their own time and money to serve others and the Lord.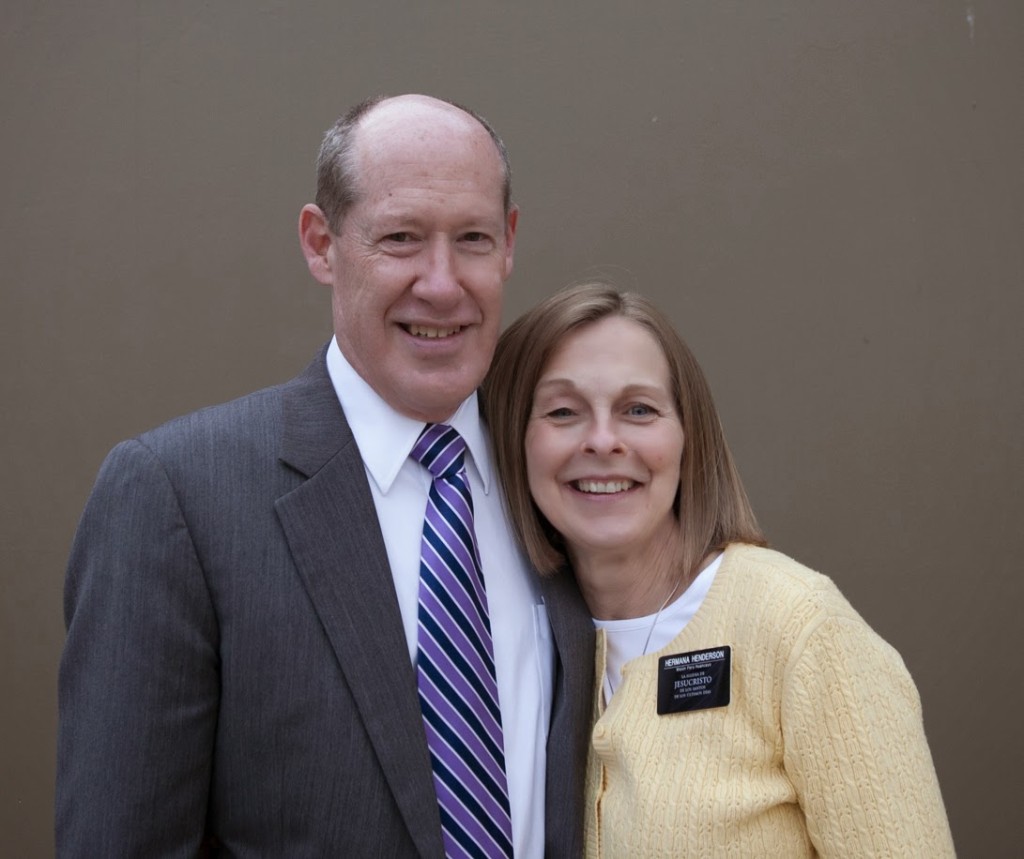 I loved this line from his email: I love it! I dont know where I am going to be serving, but I am gonna be happy wherever. I will probably come back really good at soccer though. 
So Nate!
His second email the next week (first week after being in his first area) was brief but wonderful. I wish he had time to write pages! We have so many questions for him! He sounded just as upbeat and excited to be there. This week (second week there), he sent a photo: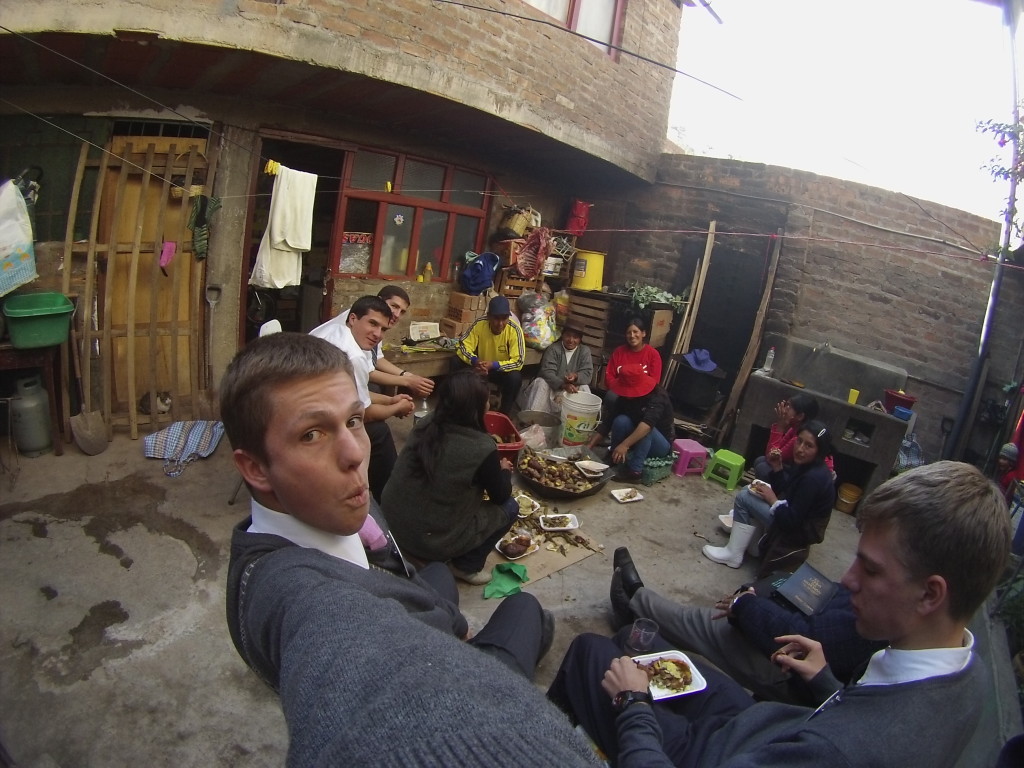 He's eating potatoes and alpaca cooked by some very loving folks in Peru. I'm grateful to them for feeding my son.
And he wrote an email to me that was for Mother's Day. It made me so happy to read I had to read it over several times. 🙂
Here's an excerpt: Thank you for teaching me how to brush my teeth, flush the toilet, and clean up after myself. Thanks for teaching me how to read, study, learn from the scriptures. Thanks for making me memorize 2 nefi [Nephi] 2:25; I used it twice this week. Thanks for helping me understand the imortance of the temple. Thanks for being organized. (I hate to admit it, but I wanted to make a job chart so that other kids would sweep the floor besides me). Thanks for letting me do what I liked, but not letting me do stuff that didn't matter like watch TV or play video games all day, because that means nothing out here, and I can see a difference. Thanks for being a wonderful example of love and respect and understanding, patience, and hard work. Thanks for packing me extra socks, Jolly Ranchers and jelly beans and remembering things when I would forget them. Thanks for teaching me how to write thank you notes. Thanks for letting me quote Nacho at dinner. I used to think I didn't like the organization and spirituality you put in my life, but now I know how much I appreciated it, and I would never want it any other way.
So that was my early Mother's Day gift. I will cherish it forever.
SO GLAD ALL THAT DETERMINATION PAID OFF! 🙂
I wouldn't have posted that except that I hope there will be a few young moms, some day, who read that letter and feel encouraged. Because when you're in the trenches with babies crying for hours on end instead of sleeping, or children throwing up on you, or facing piles of laundry that you are placing another soiled outfit on, or crying while your child has another tantrum, or listening to your darling teenager complain about something, or trying to encourage your grade schoolers who don't want to do their homework or practice or go to bed or WHATEVER, I just want to say that it matters. Grit your teeth and keep at it. What you are doing matters. Keep at it! Keep at it! You can do it!
Man, I love my boy. Lane always calls him a man, because he is, and he's such a good one. But he's always going to be my boy, no matter how old and wise and awesome he gets to be. He's still my boy.
Boy, do I miss him!
I wouldn't have him anywhere else right now.
Happy Pay Days,
Liz 🙂
---
---