MF: My favorite missionary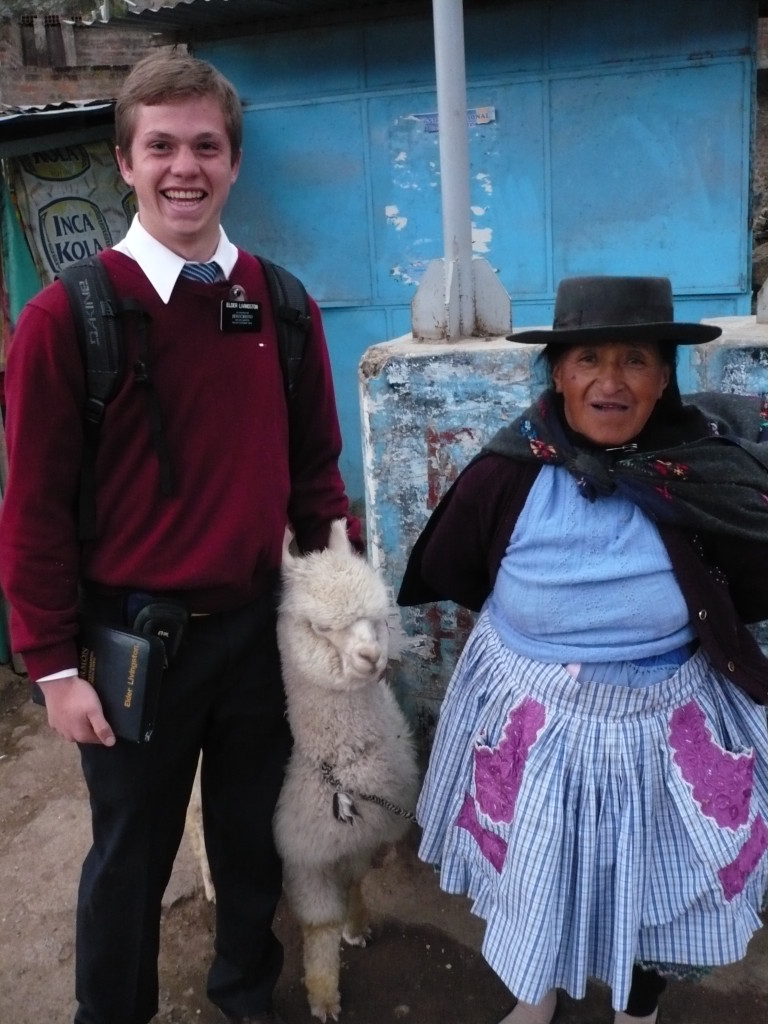 After missing my son favorite missionary so much (he is not a big emailer), I had the best surprise ever! Two darling young women showed up at my door with a letter that they had hand-carried back from Peru.
They were in Peru for 2 1/2 weeks on a humanitarian trip, helping to dig (with shovels) and build the foundations for a medical station. Elder Livingston had been in Lima for immigrations, and their group was staying in the same hotel or something. So they met the missionaries, and when Elder Livi found out that they were from Provo and knew a neighbor of ours, he quickly wrote us a letter. A LETTER! Letters from our missionary are like PURE GOLD!
So yesterday when these girls showed up, it made our day! I nearly cried! I had to hug them and have them come in to tell me all about Peru. It was wonderful. And then we read his letter, which was honey to my heart.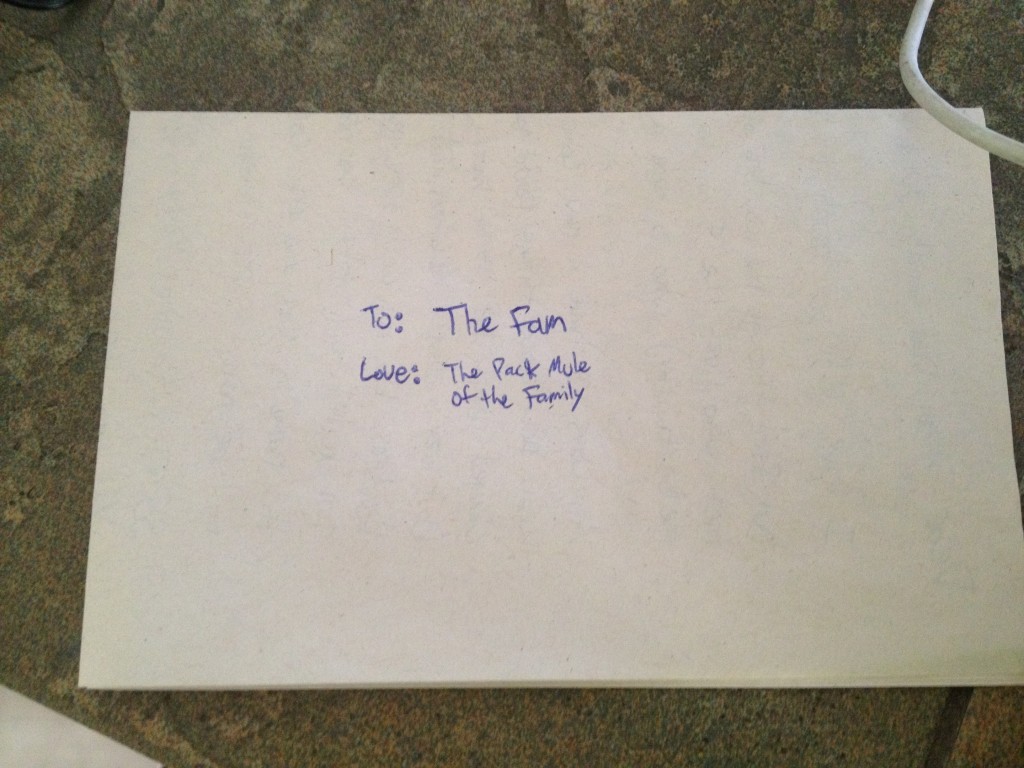 (If you've seen the movie The RM, you know what moving and the ninja in the shower is all about.)
His email this week said that his investigator, Max, is going to be baptized this week. He said Max said that he wants to be a missionary, too, and that made him feel really happy!
I love the photos he sent of doing service (washing some children's clothes) and one his companion snapped of him brushing his teeth:
LOVE hearing from him! I had no idea I'd miss him so much, but I still would rather have him be there then here, because he is doing what I prepared, hoped, and prayed for him to do his whole life….
Happy Hearing from Your Children,
Liz 🙂
P.S. I'm starting to understand better why prayer must be so important to our Heavenly Father: not just for us, but maybe also because He loves to hear our voices sharing with Him about our day? I just love to hear from Elder Livi! The more, the better!
---
---