MF: The blind would see, cont.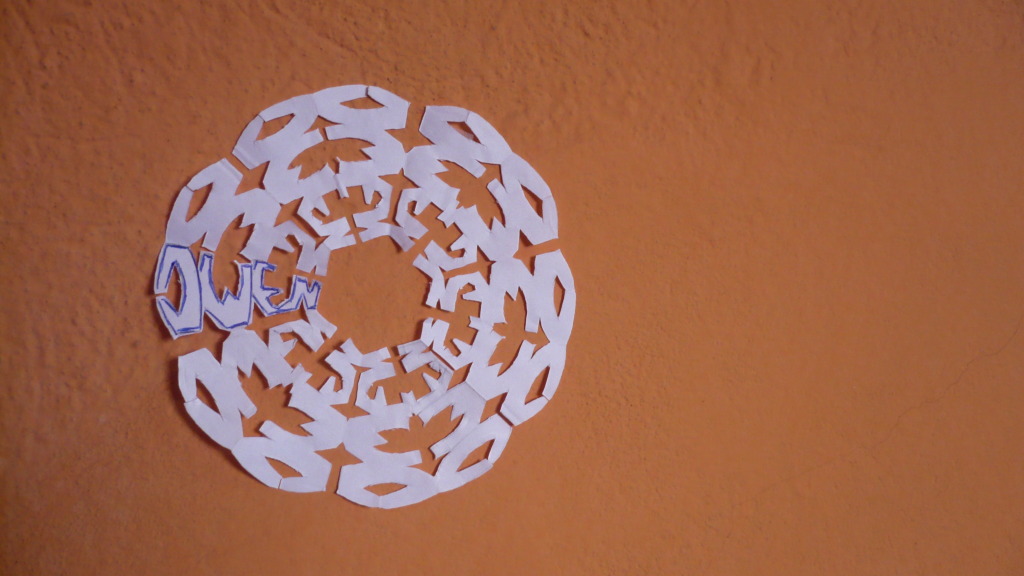 Elder Livi's audio emails yesterday were so good to hear! So good! He sounded great. We will get to talk to him in less than 48 hours. YAHOOOOO!
He started his message saying that after getting his contact fluid delivered, he was really feeling grateful. He had broken his glasses playing sports on preparation day, and he had run out of contact fluid the same week. So he was "blind" without either contacts or glasses.  He said, "Mom, thank you so much for sending me contact fluid. I just got it. It was super funny when you said, 'the blind shall see.' I was dying….except I couldn't read it. No, I'm just kidding. Now I can wear contacts. I really like contacts!" LOL.
He went to a mission Christmas celebration in which they had some really delicious food and a funny white elephant gift exchange. He brought a pack of Starbursts that his grandma had sent to him, and in the gift exchange, he got a roll of toilet paper and a hotel soap bar! "My companion got the same thing! So we were like, 'Yay! We got the same thing!' So now we have toilet paper and soap." LOL again.
I love that Elder Livi's appreciation for contact fluid, TP, and soap are all growing. It's humbling to me to remember how many things we take for granted where we live.
He talked about going to the market and how they cut the meat for you on a band saw. He was very surprised to see that. Guess we didn't do any trips to local butchers around here when he was young….
He also mentioned how much he appreciates the way the members of the church here pitch in to serve and help one another, and how he loves the members back home and their good examples. He was thrilled that a couple that they have been teaching got married! Now they will be able to be baptized and eventually become an eternal family! He said that after their wedding, they looked different. They "glowed," he said. Ironic that in Utah we were at a wedding, while in Peru, the couple he has been teaching was getting married. Two great occasions.
Of the two photos he sent this week, one was of a snowflake he made for Owen. I was so happy to hear back from him about Owen since we hadn't been able to connect since my emails (he had a very poor internet connection that week.) He wrote, "Here is a snowflake I made in remembrance of my wonderful friend and Hero Owen." Elder Livi loves to make snowflakes, so I think Owen would appreciate this gesture of remembrance. I wouldn't be surprised if Owen isn't going to be doing some missionary work of his own in the spirit world! Kind of an awesome thought.
We are very, very excited to Skype with Elder Livi on Christmas! We will try to remember to record and take photos of him to share!
Happy Appreciating the Simple Things,
Liz 🙂
---
---