MF: Tulips and 1,000 word photos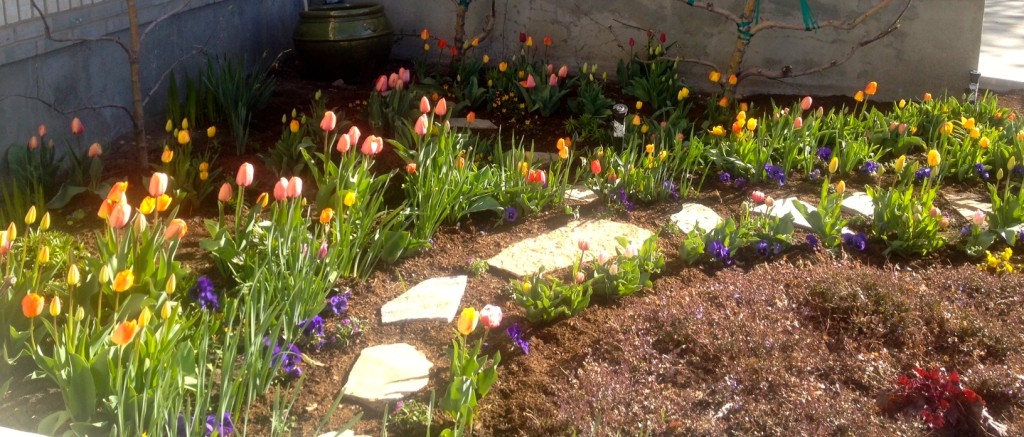 Elder Livingston isn't home gardening anymore; but the evidence of his labors is here. Spring is wearing her brightest colors, and we are reveling in them. I LOVE tulip season! It makes me as happy as anything!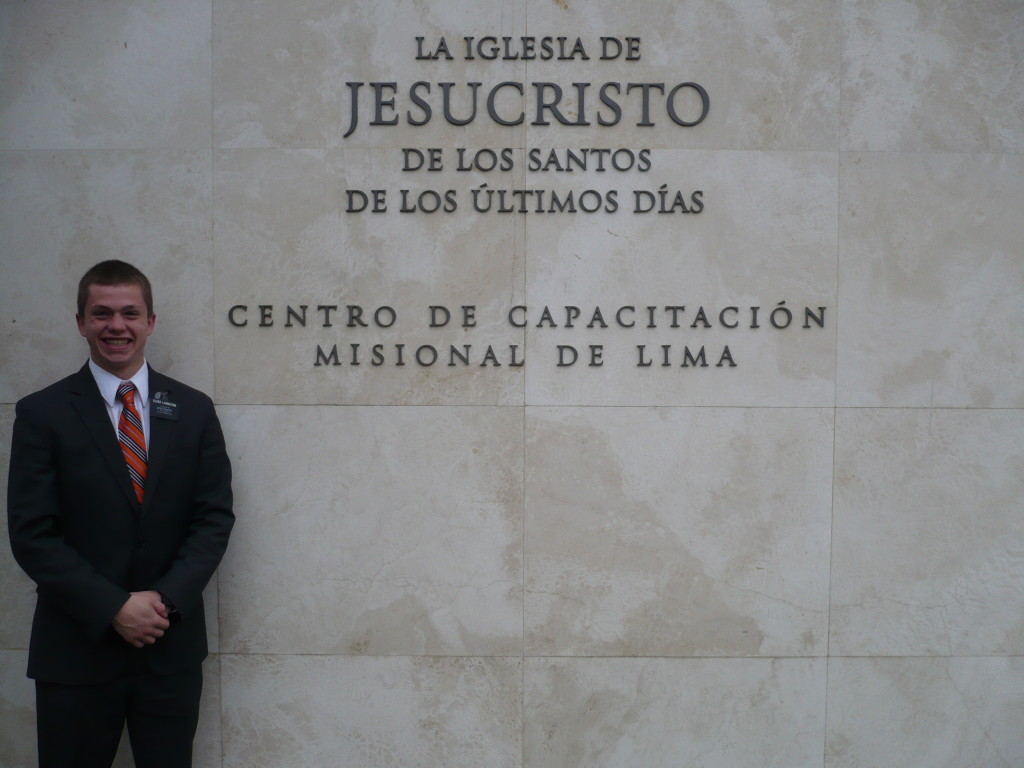 Elder Livingston is more than half-way through his preparation to go help plant seeds of faith in Christ and gospel testimony in those Peruvians he meets! We can hardly believe it! Today makes four weeks that he's been gone. It amazes me.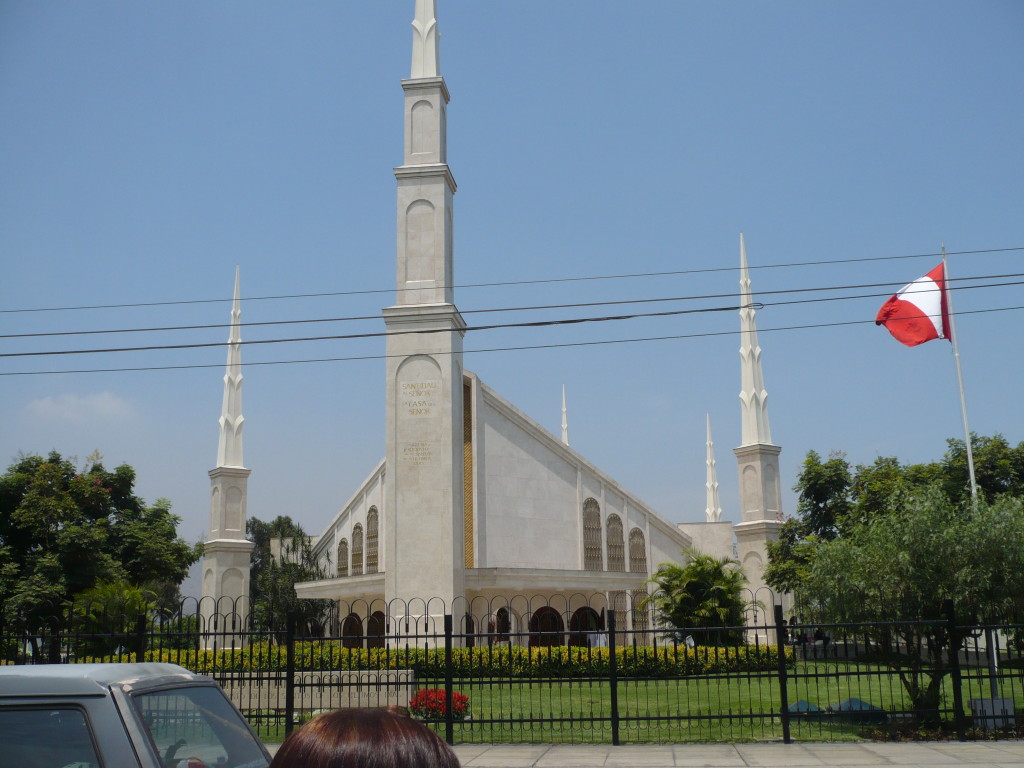 His first week, and each week since, he has been able to go to the temple in Lima across from the MTC. He said he loves that. I am so happy he gets to go! Being in the temple anywhere in the world is like being home. I felt that in Guatemala City, when I got to attend the temple there, and in La Jolla, California, and Newport Beach, California, and Bountiful, Utah, and New York City, New York, and St. George, Utah, and I'm sure anywhere else where I could go.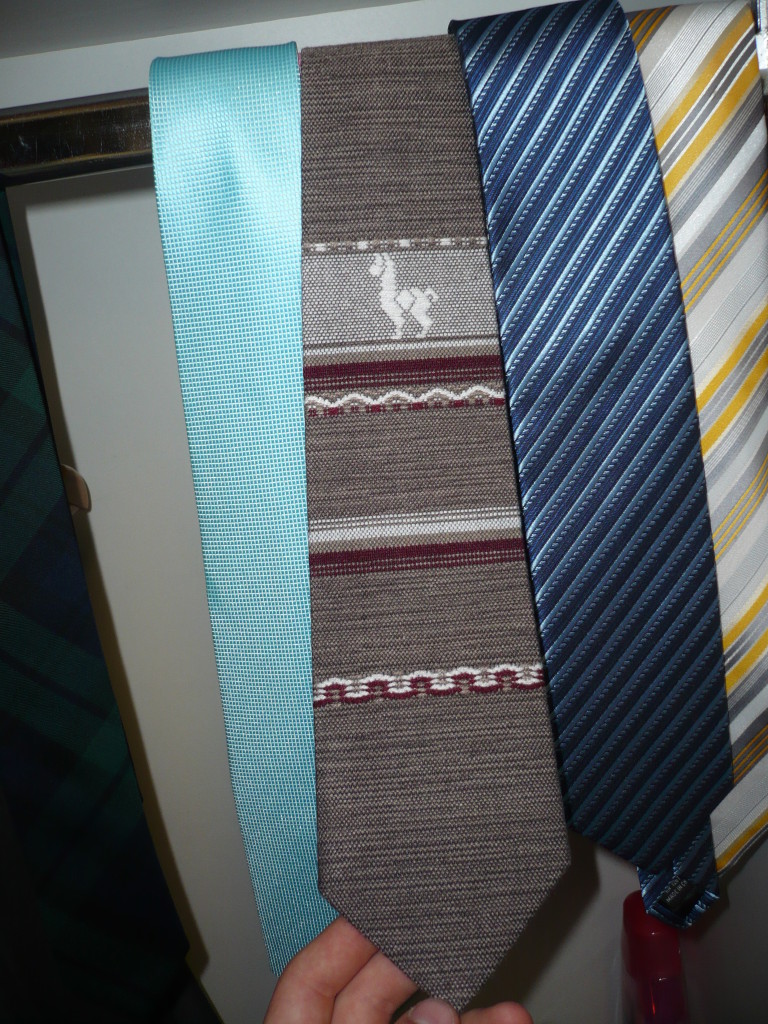 His emails are short but full of his personality. The second week he hardly wrote anything–still getting used to having only 20 minutes to read emails AND write AND upload photos–and with such a dearth of "hearing" his voice in words, I cried!!! I was so hungry for a sound from him. The next week he wrote more, saying, "I love the pictures you sent me. Please tell people to send me more! It's so fun to see them, plus pictures are faster to see and send than words are to type. I'm just gonna count a pictures as 1000 words. So here are some pictures!!"
So Nate.
The photo of the llama tie was especially for his friend who has one just like it. His buddy just got his mission call, so they will be serving simultaneously the same gospel of Jesus Christ in two such different countries. This is a great thing to watch: young men leaving on missions to return home so much more matured in mind and spirit!
He jokes about how he eats rice every day, and so he bought some Captain Crunch for variety. But he still hasn't had any soda pop. Elder Livingston is not a pop drinker, and so we've wondered how long he'll be able to hold out on that in this mission where purified water comes in bottles. So far so good. 🙂 And he LOVES the fruit juice they serve in the MTC.
I'm grateful I got to bear Nate. Bearing a child is so much more than giving birth! If I hadn't, I never would have had the joy that has come with knowing him, teaching him, and loving him. Can't wait to hear more from him.
…Even if it's only a few words plus a couple thousand in words.
Wish I could have thousands of words with a few photos!
Happy Planting,
Liz 🙂
---
---