Mmmm: Back-to-school blessings (stepping in heaven)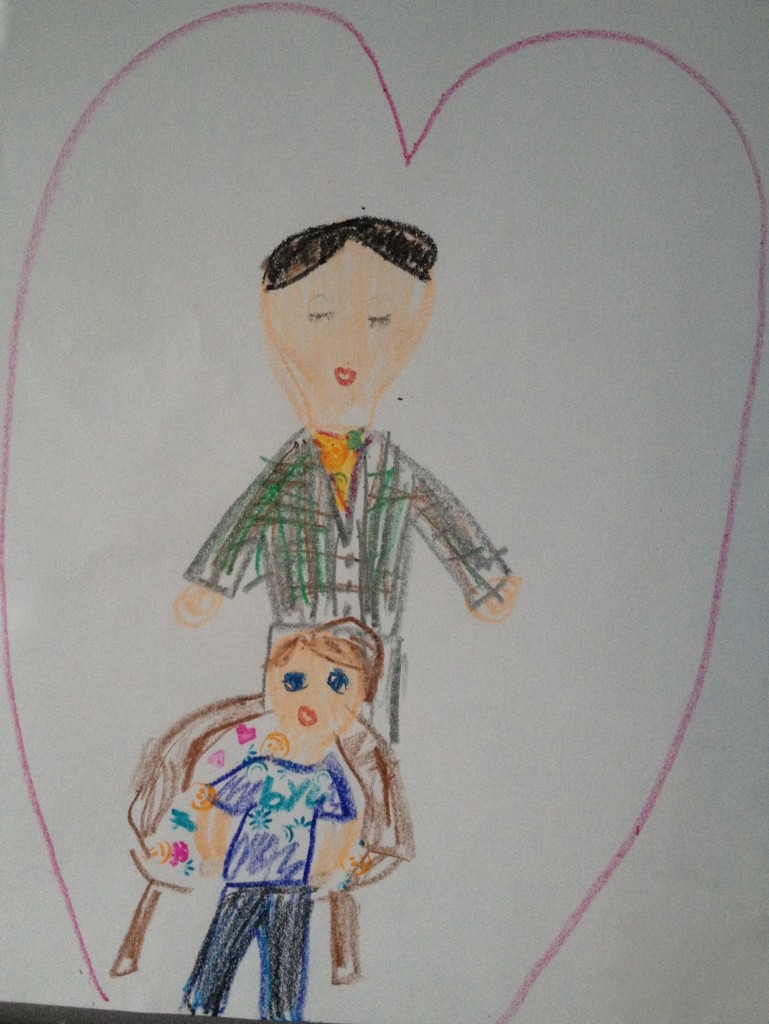 The best part of our family summer vacation wasn't the long, beautiful bike ride we took to the restaurant for a delicious dinner. It wasn't the afternoon at the pool watching crazy dives off the diving board (with the lifeguard refereeing Lane's jumps) and playing Sharks and Minnows together. It wasn't learning how to shoot out in the mountains or watching Cheaper By the Dozen and Belles on Their Toes and laughing together.  It wasn't snuggling up with a good book,  watching a cooking show on TV together, or playing backgammon or Rummikub. It wasn't the incredible Joshua Bell concert with accompanying picnic of homemade fried chicken, biscuits, raspberry jam, and chocolate chip cookies, although that was amazing. And all of those were AWESOME!
The best part of family vacation was Sunday afternoon when we got to have back-to-school blessings from Lane. This sacred time is when my husband lays his hands on each person's head, one child at a time, just as the Savior did when he was on the earth, and pronounces the words that come to his mind about this child. It is a very reverent time in which we learn about each person's talents and potential, and special gifts that Heavenly Father has in store for them at the advent of a new school year. It is sweet and totally uplifting. It is motivating. It helps us feel super close as a family and increases our love and respect one for another. I do not actually have words to truly describe it, but after maybe 17 years of having this tradition (did we start when Sarah was 4? I'll have to check my journal), it is one of the highlights of being a mother!
How does a child feel after one of these completely unique blessings? I think that this drawing explains better than words. (Drawing shared with Anna's permission.)
The best way I can describe to you what a gift this experience is for me as a mother is to say that it's like stepping in heaven for an hour or two. The feeling is beautiful: it is at once peaceful, strengthening, calming, soothing, happy, and vision-enlarging. I get a Godly perspective on each of my children. I get a glimpse into their eternal possibilities. I get to hear and feel how much God loves each child as an individual, and how influential each child is in their circle of family, friends, and schoolmates. I have come to hear, feel and see how God has a hand in our lives, how He plans for our success, how He supports us in our trials, and How he knows us perfectly.
I wish every mother could have this experience. The great part about Heavenly Father's plan is that if you do not have a worthy priesthood holder in your home, you can go to an uncle, grandfather, home teacher or Bishop who does, and ask them for a priesthood blessing. It truly is a sacred, beautiful opportunity.
Happy Back-to-School Blessings,
Liz 🙂
---
---