Mmmm: Banana ice cream, seriously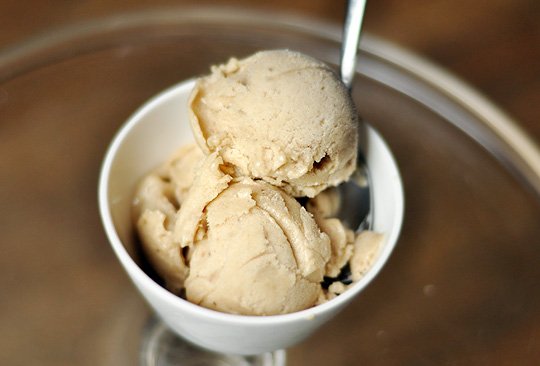 I remember getting a text (or email?) from my friend a while back for something she thought I would love: banana ice cream.
Okay, I admit: I was skeptical.
She said you cut overripe bananas up into "pennies," freeze them, then after they are frozen, toss them into a food processor and blend.
That's all.
We tried it.
We LOVED it.
Why I don't think to make it weekly is beyond me.
Happy Slicing, Freezing, Blending, and Enjoying,
Liz 🙂
P.S. Mini chocolate chips sprinkled on top are nice. 🙂
P.S. The blog post linked to the photo has even more recipes that sound pretty yummy. Easy FHE dessert. 🙂
---
---