Mmmm: "Café Rio" pork salads and dressing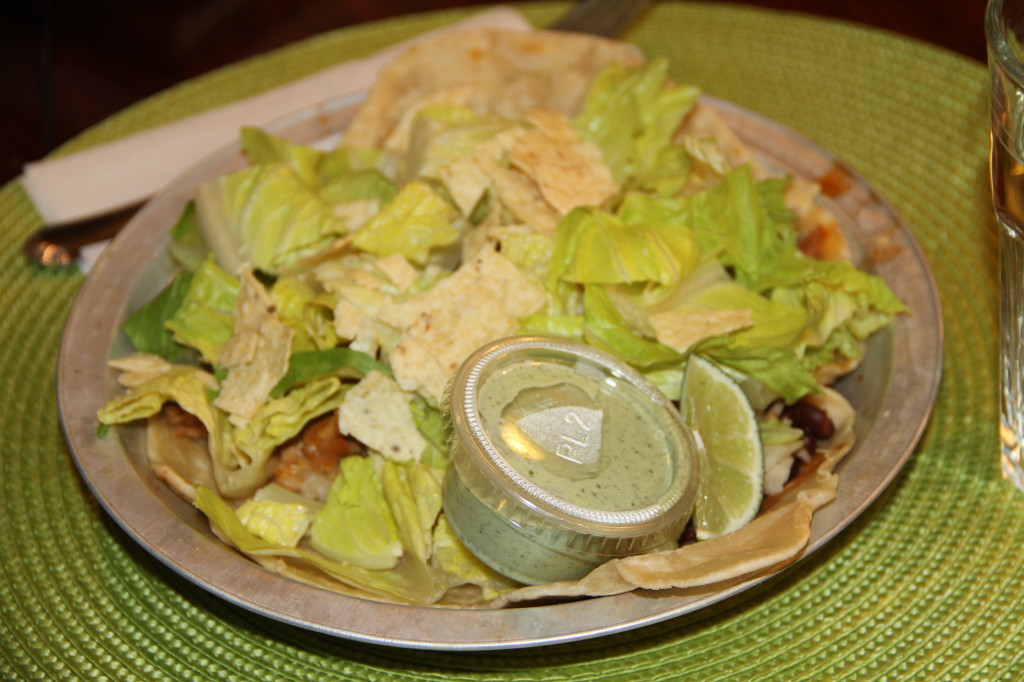 I know, it's St. Patrick's Day! Luck o' the Irish to ye! But since we already posted about that, here's what Eliza made for Elder Livingston's last dinner at home: Café Rio Pork Salad (a restaurant we really like).
(This link includes recipes for homemade tortillas, lime rice, black beans, tomatillo dressing, and pork Barbacoa.)
Eliza was so darling and even plated it all up in pie tins with individual dressing containers, just like the restaurant. And then she wrote "Café Rio" on the window in dry erase marker. Loved it!
¡Buen provecho!
Liz 🙂
---
---