Mmmm: Chinese Cashew Chicken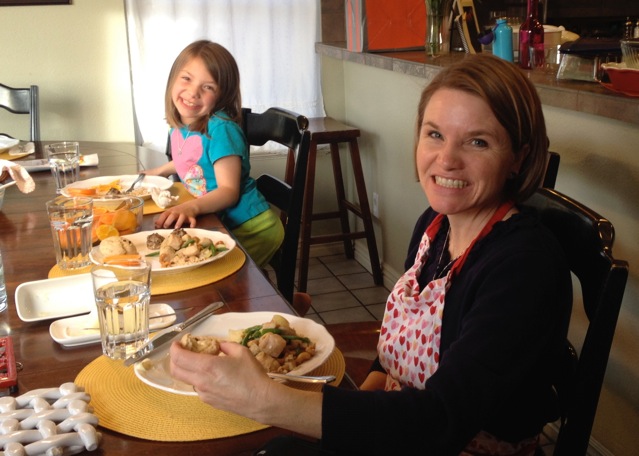 (My mom had dinner with us on Sunday and snapped this photo. I loved how she captured Anna's smile, which reflects her personality so well!)
Sunday I hadn't planned anything for dinner and had to figure out something QUICKLY since my mom and Sarah would be over within an hour. What to make?
Then Lane walked in the house from church with a couple of cashews that he'd grabbed from the freezer. I thought of cashew chicken, and that sounded GOOD.
So I googled "cashew chicken" and found a recipe on rasamalaysia.com that I changed a little. It turned out to be a winner–even Sarah gave me her stamp of approval!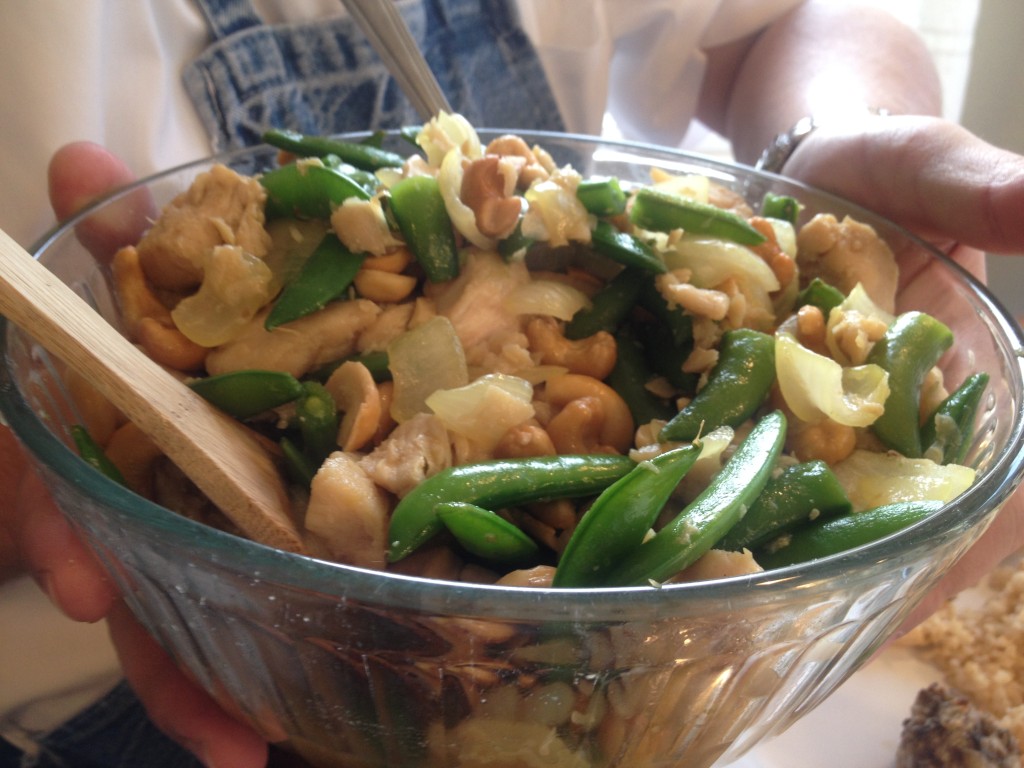 Here's my version of Cashew Chicken. We served it with brown rice, orange slices, and Lane's famous buttermilk biscuits with currants. (I know, English biscuits with Chinese food. Hey! That's the beauty of eating at home!)
I learned a fabulous tip about marinating the chicken in baking soda from this recipe. It's not exactly a marinade in the way I thought of a liquid marinade, but perhaps more like a rub. Any way, it makes the chicken SO much better than if you skip that step. I want to do that for any kind of chicken stir-fry or Chinese recipe I make in the future!
食福,
Liz 🙂
P.S. I like to keep cashews in the freezer. They last longer, not only because they won't go bad so fast, but because they don't get eaten in a couple of days with everyone snacking on them!
---
---