"Christmas" soup, pumpkin seeds and costumes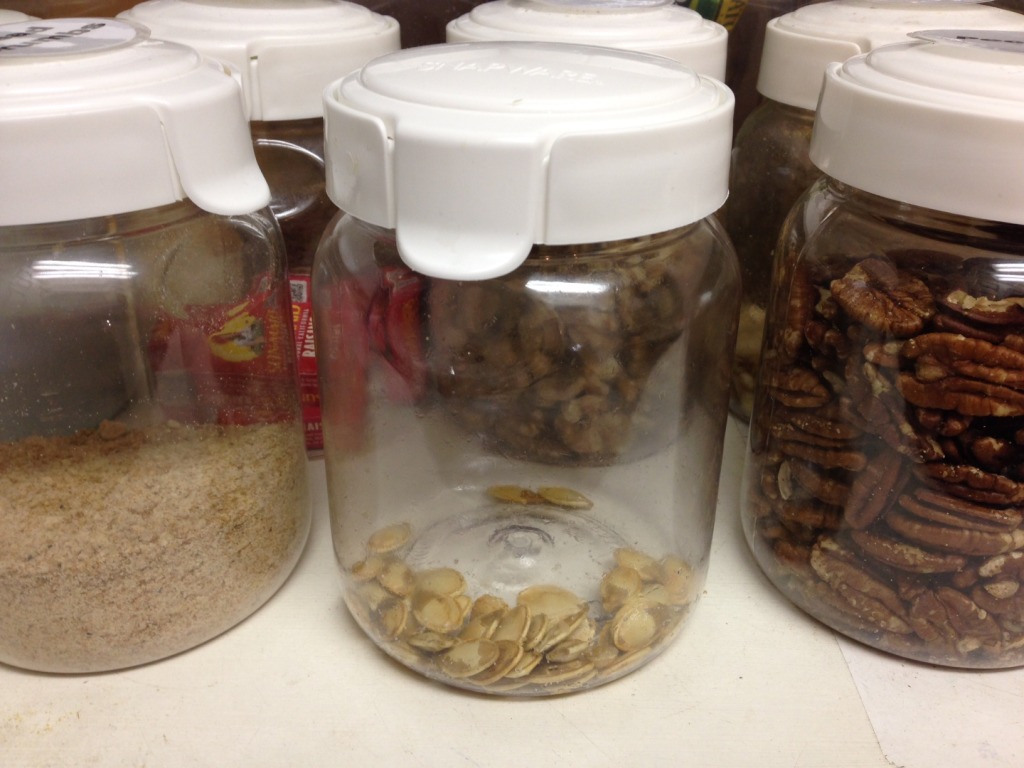 Anna said to me this morning at breakfast, "I'm addicted to two things: peach syrup and pumpkin seeds."
You can see that she wasn't the only one in the family who likes roasted pumpkin seeds! Unfortunately, we didn't have many seeds to eat because we only carved a few pumpkins. The rest went into our table display for November: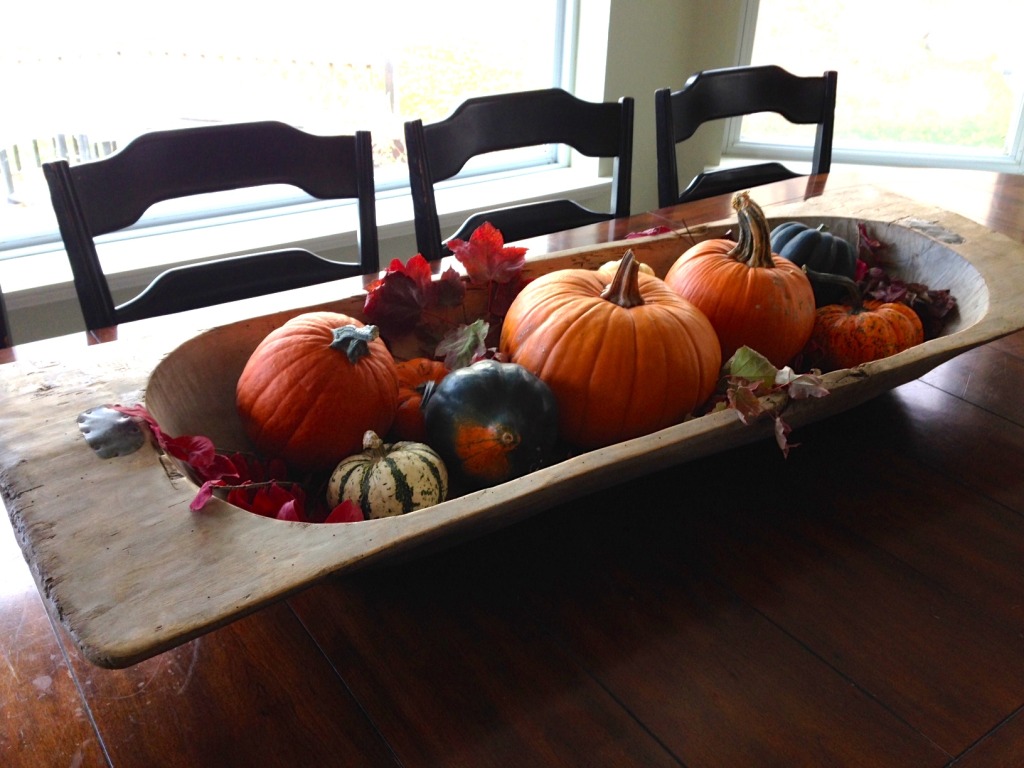 The pumpkin that the seeds came from was used as a soup tureen on Saturday night for Julia's Sadie Hawkins dinner at our home. We served "Christmas" soup in it.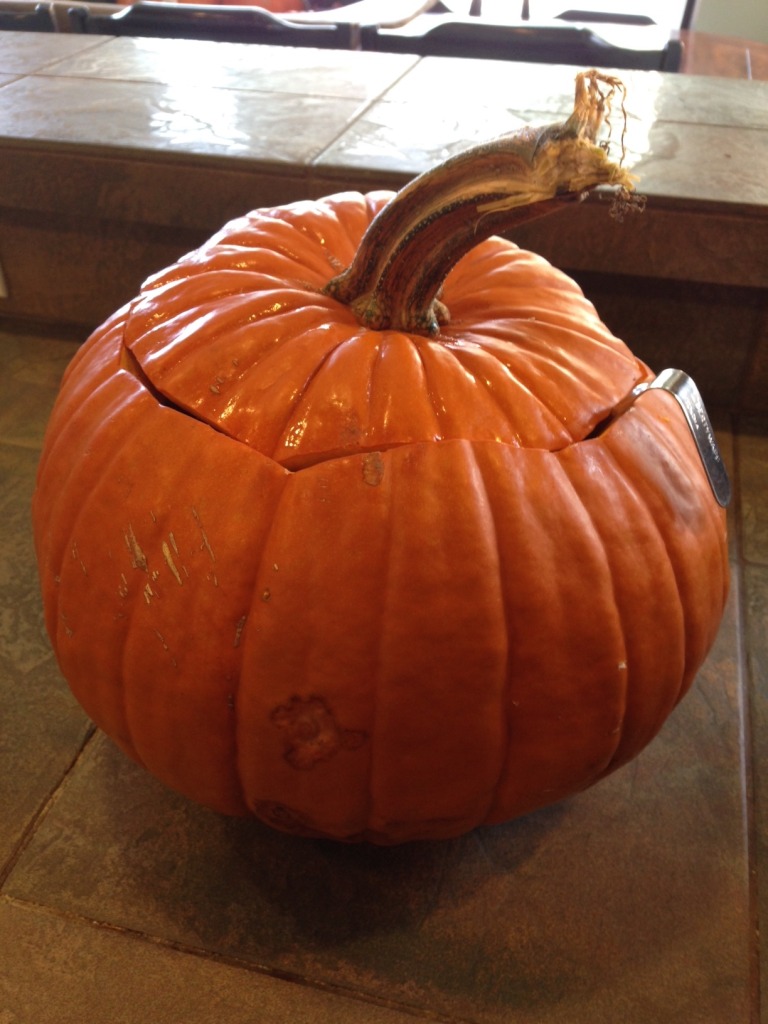 What I discovered is that Julia doesn't even remember "Christmas Soup!" Christmas Soup isn't a kind of soup, it's an event that I went to as a child and a tradition that I wanted to carry on with my own family. We held it every year until we moved to Orem and had more children and life got a little too crazy. Now I hope to reinstate it. This year it may just have to be for our college cousin dinner.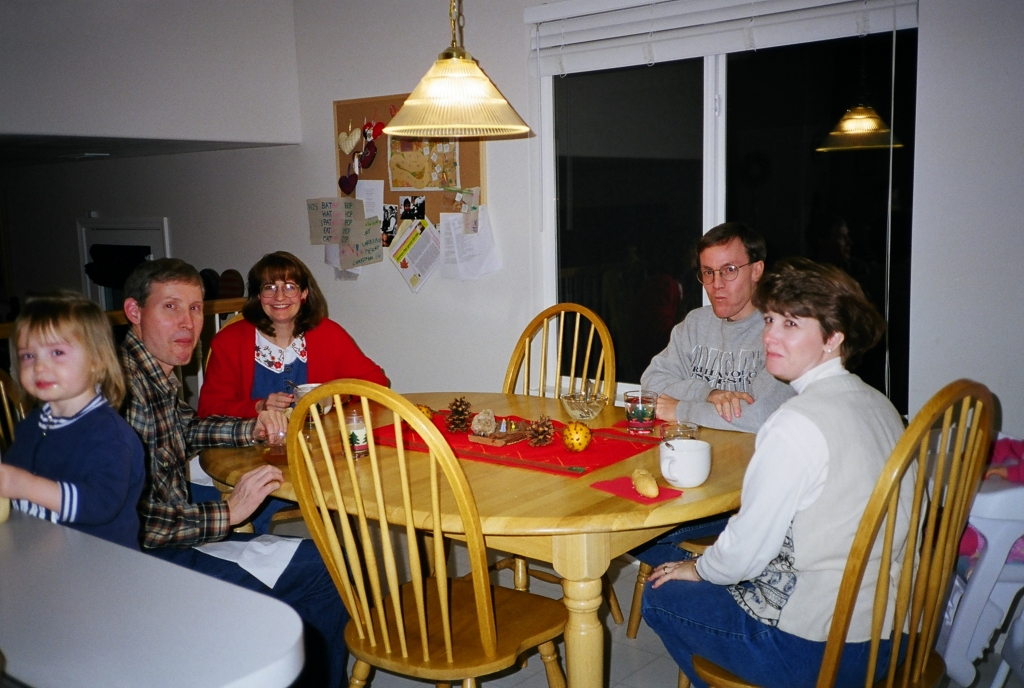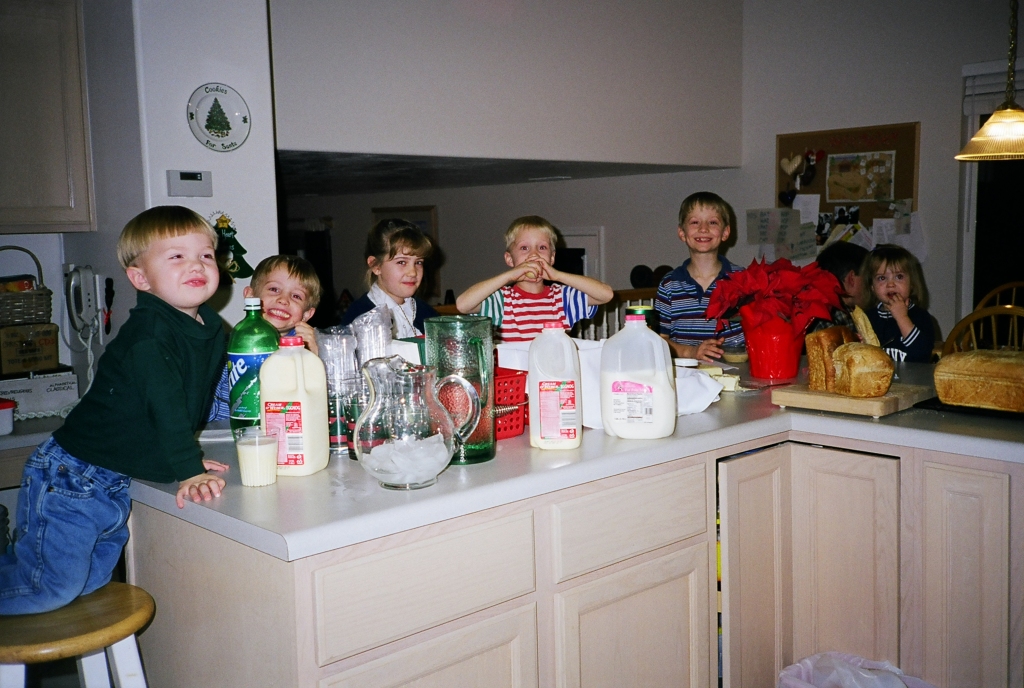 What is Christmas Soup? A dear family friend/single mother/beloved kindergarten teacher would invite her friends over to eat hot soup one afternoon in December. She would make huge pots of soup and friends would bring bread. And we'd eat and visit together. It was her yearly Christmas gift and is one of my favorite childhood Christmas memories.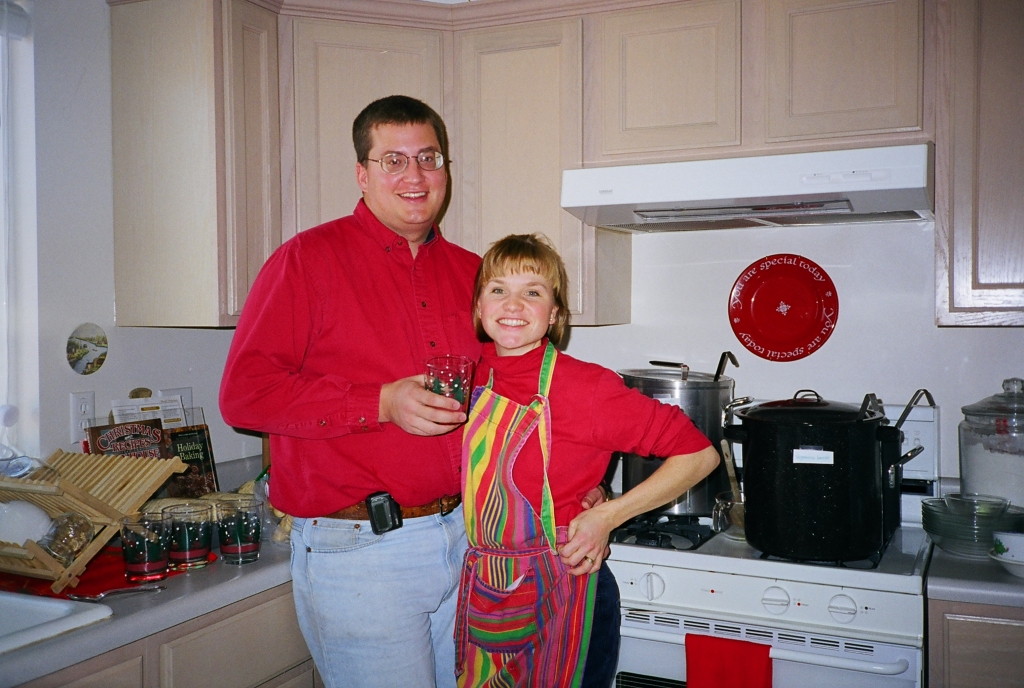 When we started the tradition in our family, we made 3 kinds of soup: chicken noodle, potato chowder, and "Roast Beast" (beef vegetable). (Here are the recipes for those 3 soups.) I also baked multiple dozen Rhodes rolls in restaurant-sized muffin pans. It soon became our favorite Christmas tradition all over again!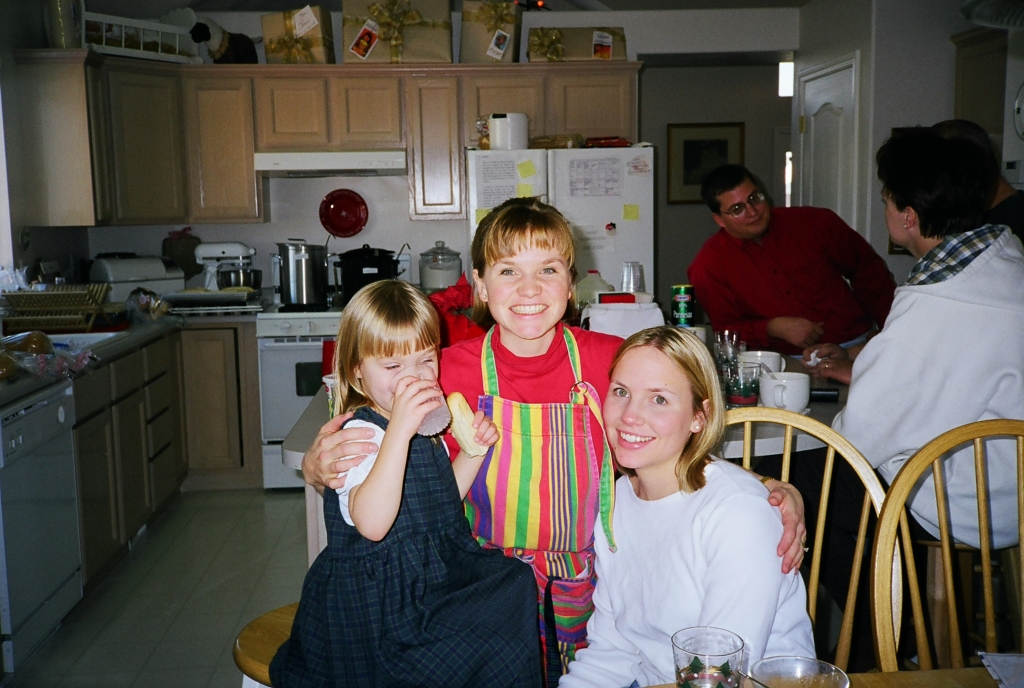 The name "Christmas soup" became associated with the potato chowder for one of Julia's friends that we love, and she requested it at this dinner. And so her wish was our command.
There is a long way to make potato chowder (from boiled potatoes, chicken broth, etc.) and a fast way. We made it the fast way. I've typed up this recipe for today and will have to add the other another day.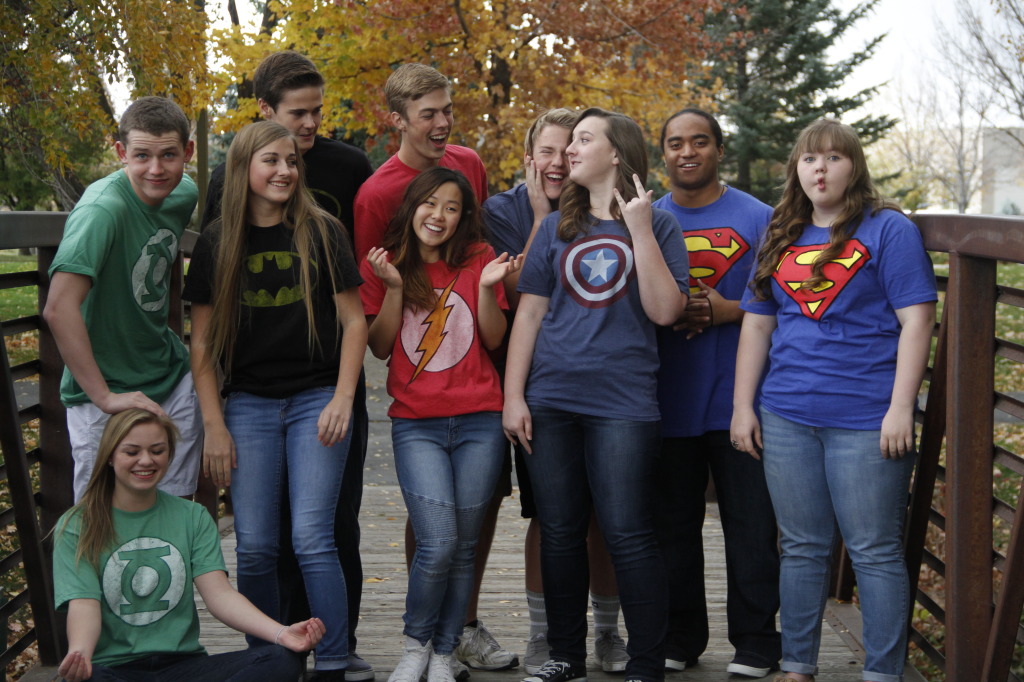 Sadie's came on the heels of Halloween, before which I did the all-nighter sewing Anna's Anna costume. Julia's group was so much fun. I loved having them over!
Sewing all night was truly fun! Seriously! I got to one point where I was really tired. I prayed and wondered if I should go to sleep. The thought came to finish, so I did. And then I climbed into bed at 4:50 am, 10 minutes before Lane's alarm went off.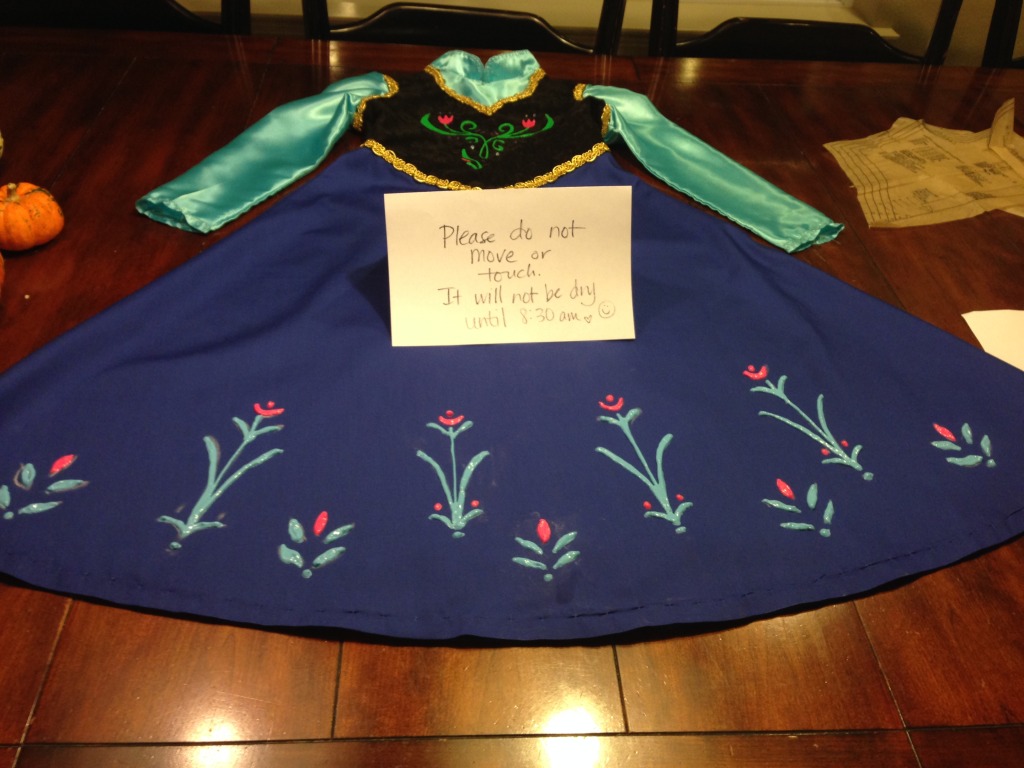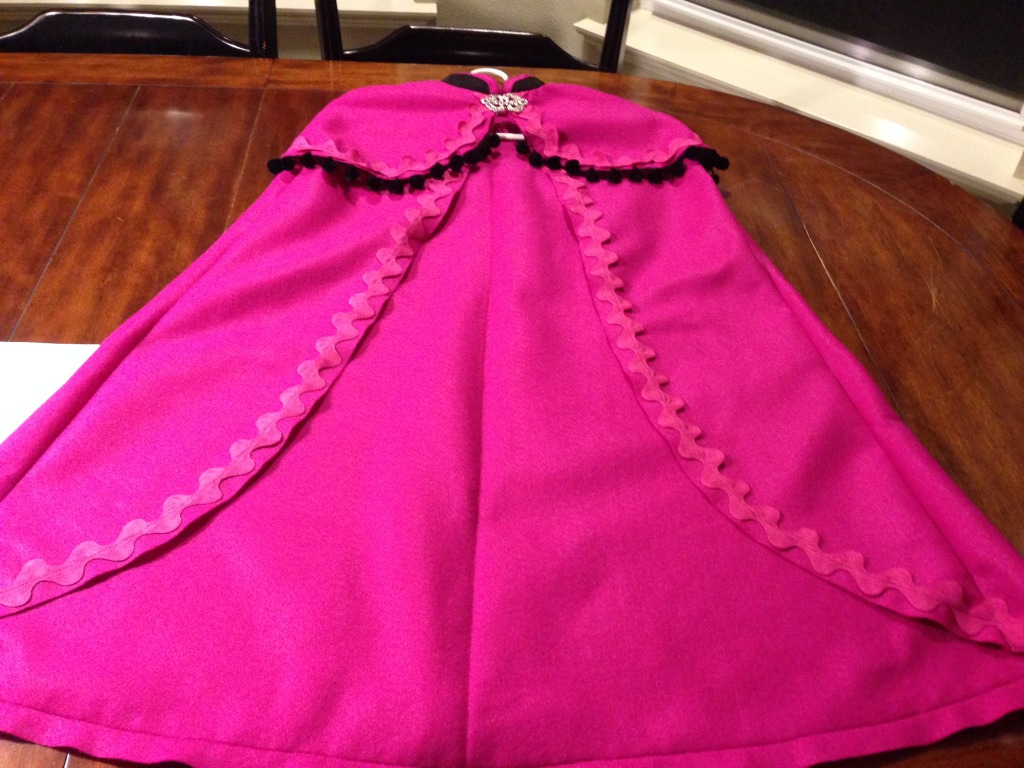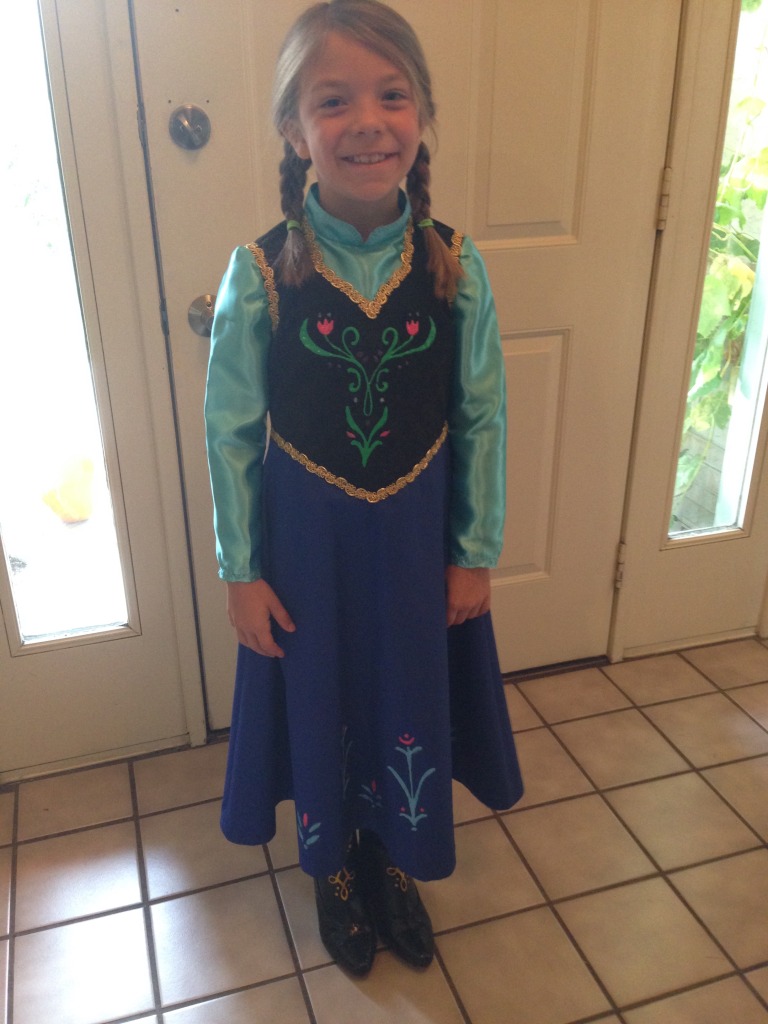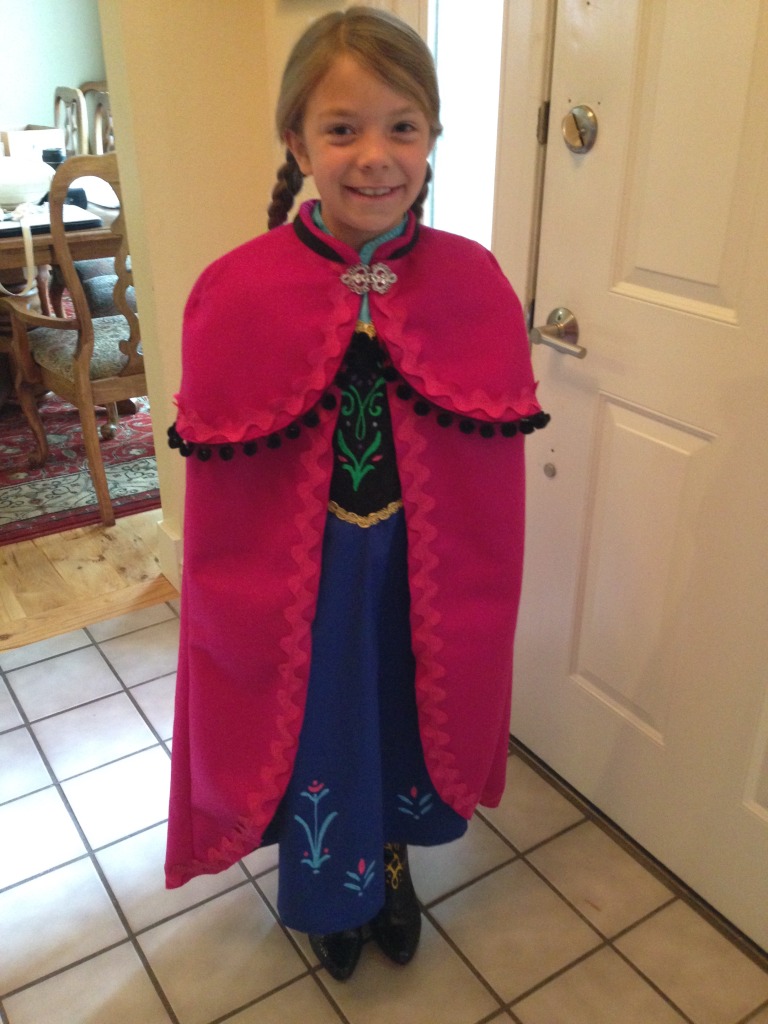 And I'm so happy, because it was all ready for her when she got up.
It felt like Christmas morning for both of us!
Happy daughter, happy mom. Great memories! Totally worth it.
There were two miracles in this sewing event: 1. Finding just the right cape clasp (in a fabric store in California on Tuesday–I went on 36-hour trip with Lane for business and ran to the fabric store while he was in a meeting), and 2. Calling my neighbor at 9:30 pm the night before when I couldn't make the gold ribbon work for the trim and having her have an entire spool of PERFECT gold braid generously available for Anna's costume. She just said I could use whatever I needed! Angel neighbor! (I had shopped at 3 stores during October to no avail to find gold braid trim.) So it all came together. The Anna boots were a gift from our dear friend for Anna's birthday a month ago. She was smiling ear to ear!
Sewing the costume made me miss sewing. I am determined to get our office/sewing room cleaned up this month! I really want to sew more for my children!
And now, to the work of a regular, non-holiday week. THANK HEAVENS.
Happy Memory Making,
Liz 🙂
---
---