Our Family Cookbook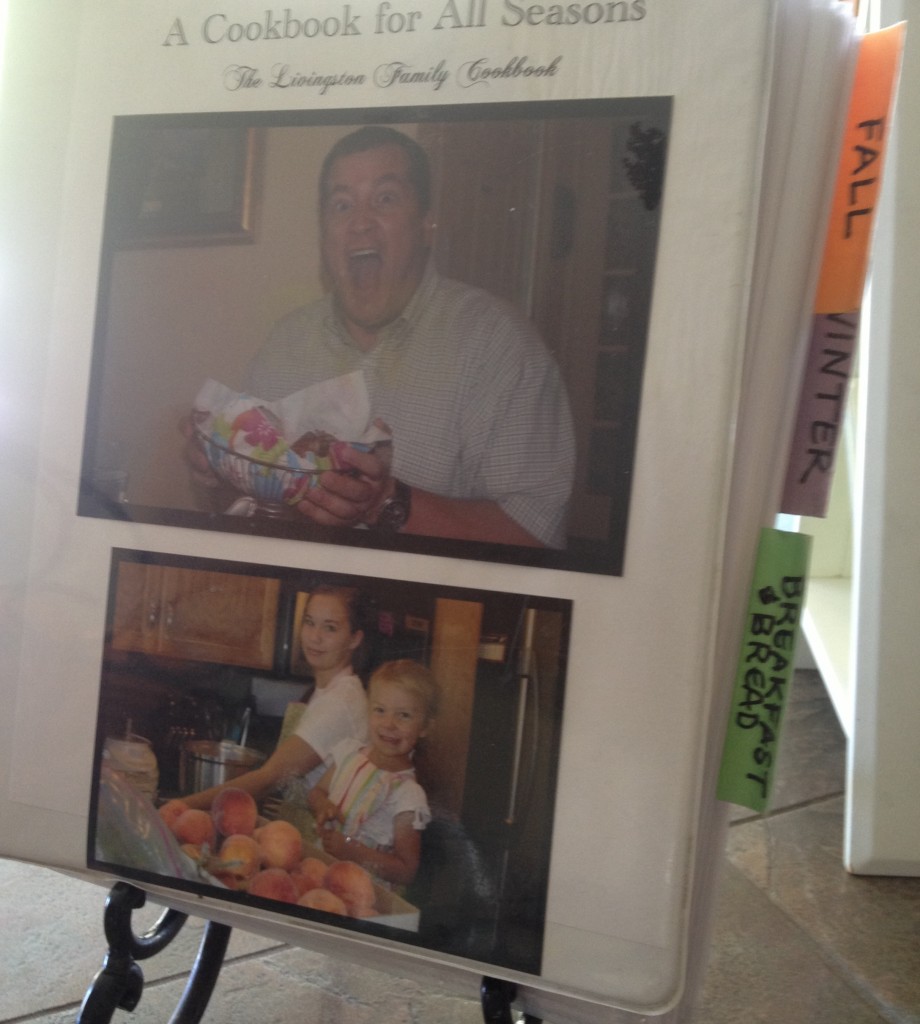 Our Family Cookbook is made up of 2 loose leaf binders with tabs on the side made from sticky notes covered with clear strapping tape. The recipes are printed out and stuck in clear plastic page protectors.
The recipes are divided up into these sections:
(Binder 1)
FAST MEALS, MENUS & OTHER INFO
BREAD & BREAKFAST
FALL
WINTER
(Binder 2)
SPRING
SUMMER
SNACKS
DRINKS & DESSERTS
CELEBRATION FOOD (COUSIN DINNERS)
NON-FOOD RECIPES
I include recipes and traditions for holidays and other celebrations in the season in which they are celebrated. Independence Day (4th of July) and Pioneer Day recipes, for example, are in the summer section.
Here's the cookbook index that will grow as I post our recipes to my blog. I'll try to remember to update this page each time I add a recipe! This will help me to find recipes on here as well as anyone!
Happy Cooking,
Liz 🙂
---
---