Mmmm: Dreamy creamy potato chowder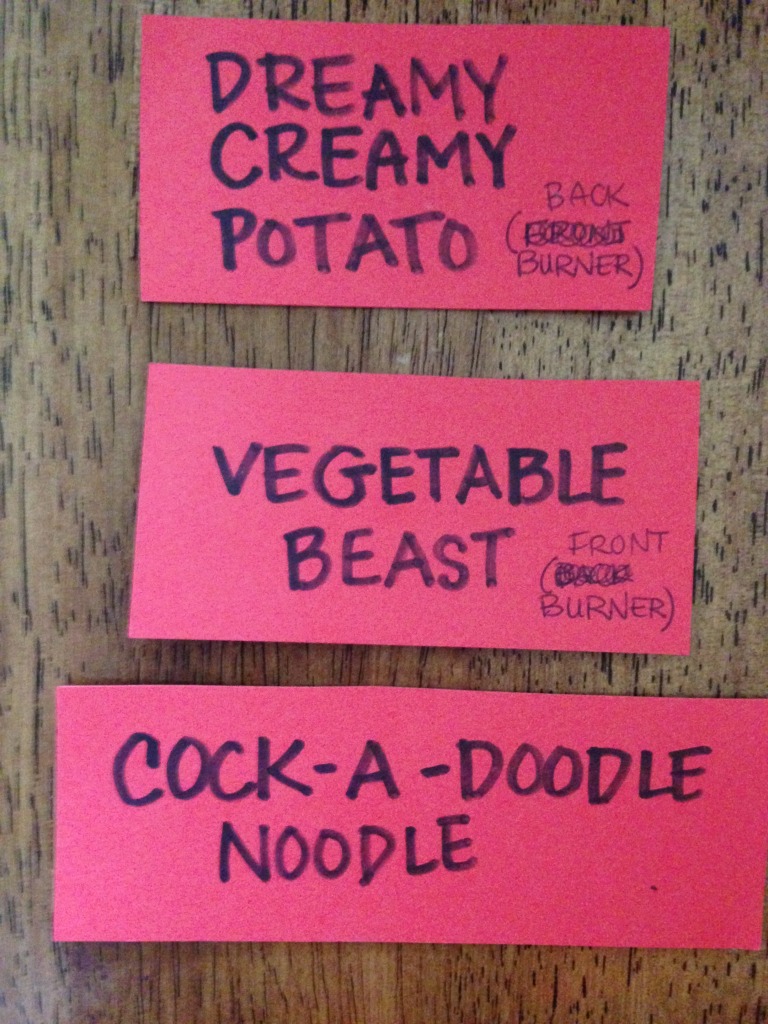 Yesterday we had "Christmas Soup" for our cousins' dinner. I had found these labels from years back not too long ago, but they needed updating.
So Rebecca painted some canning lids with chalkboard paint, and when they were dry, I wrote on them with a chalkboard paint pen. We hung them from each pot of soup.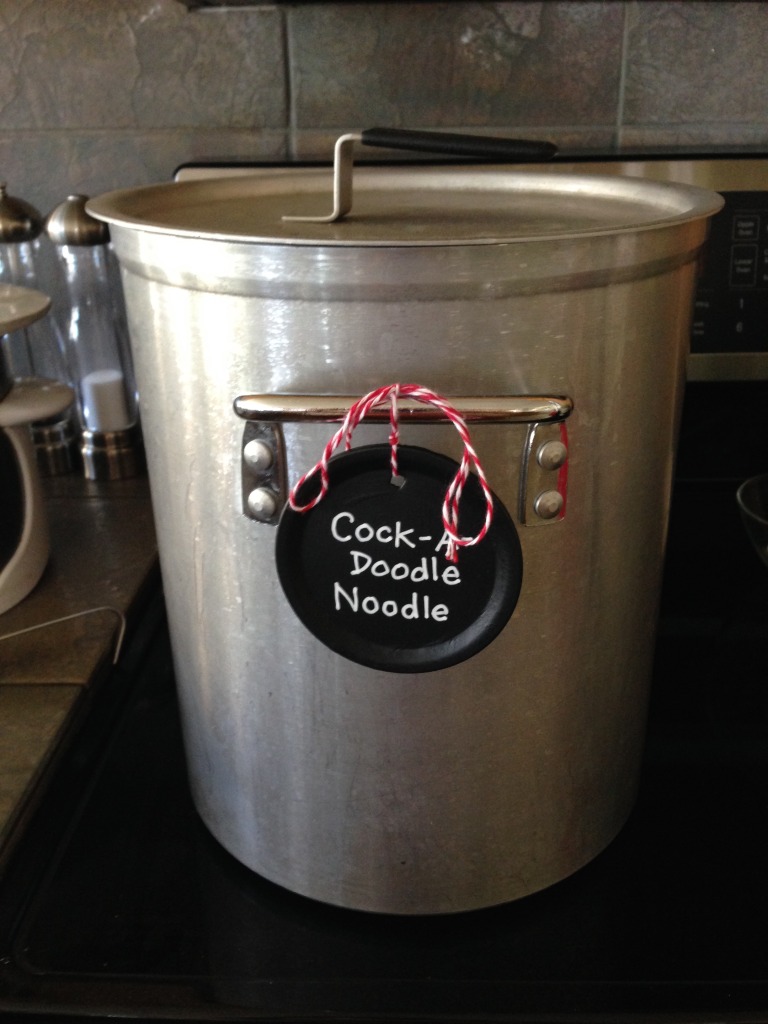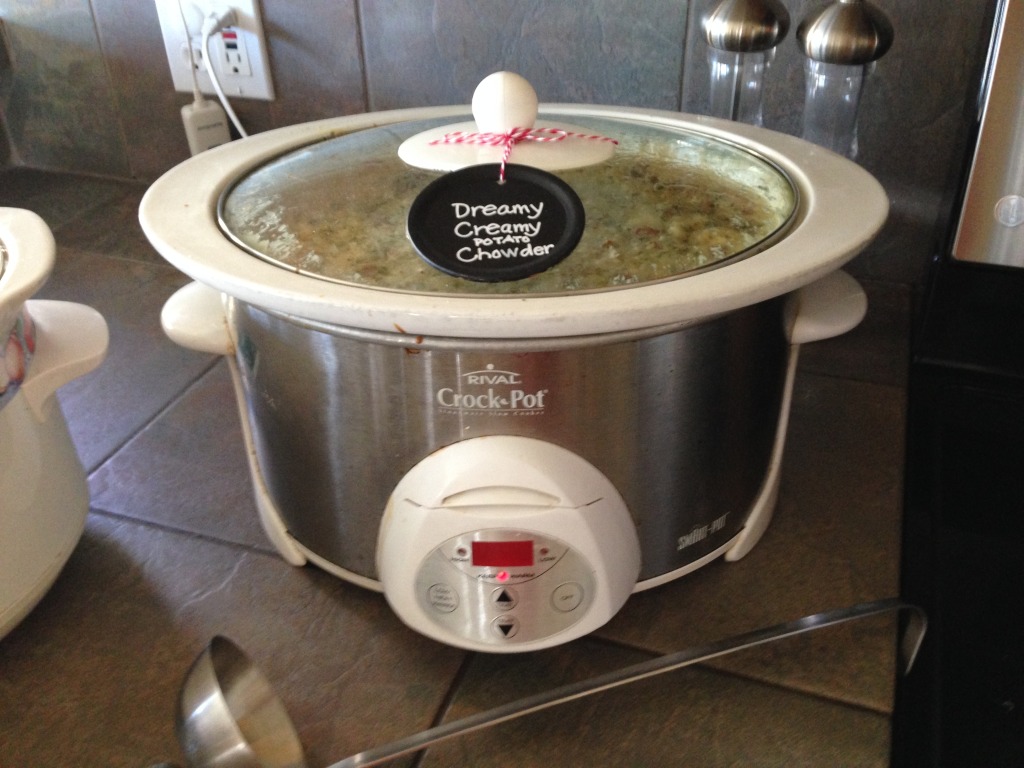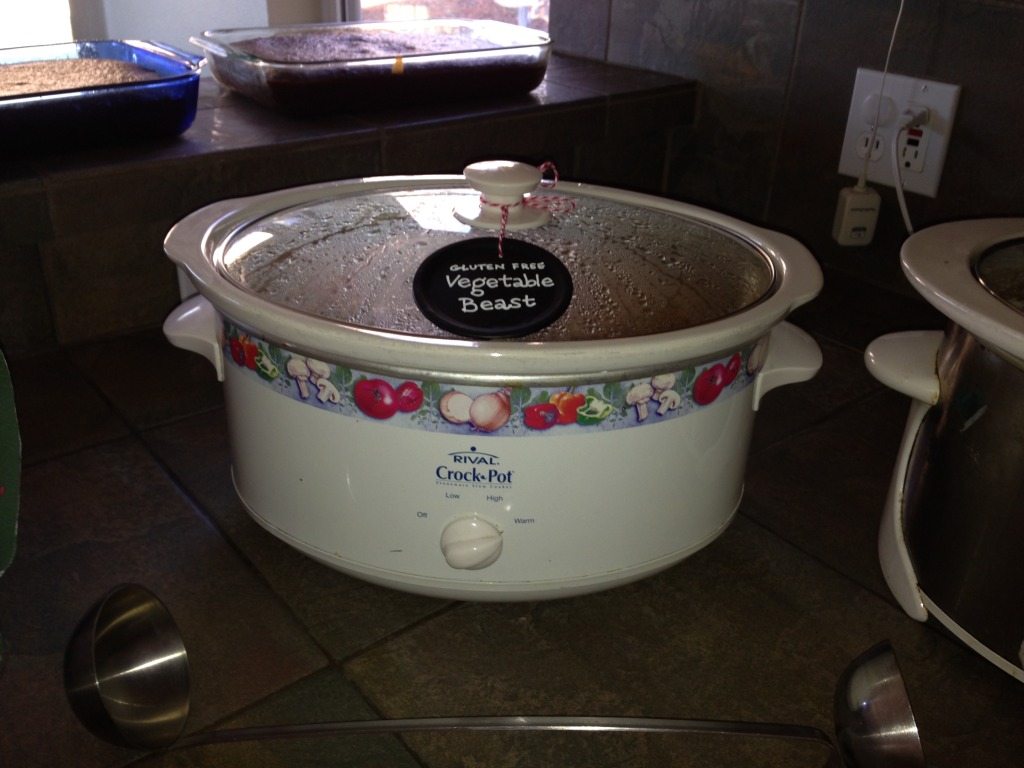 We also put out bowls of candy around the house, in memory of my wonderful first Christmas Eve as a missionary.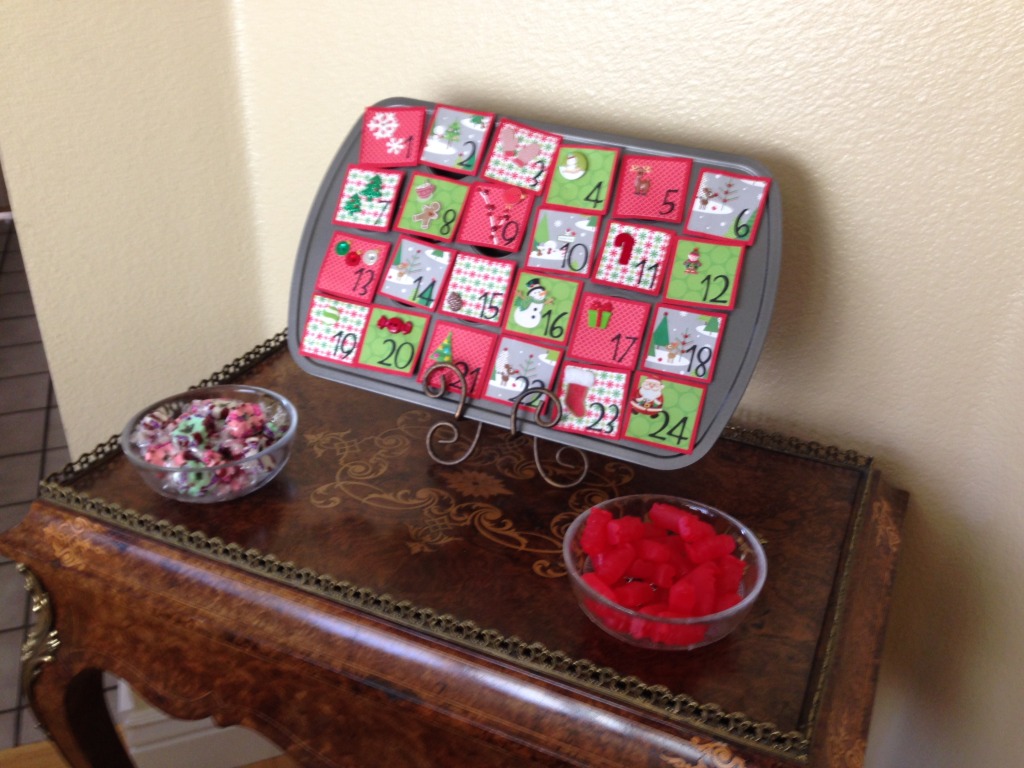 One of the great things about cousin dinners is having little Eli around. We can't wait for the newest arrival to join the family soon!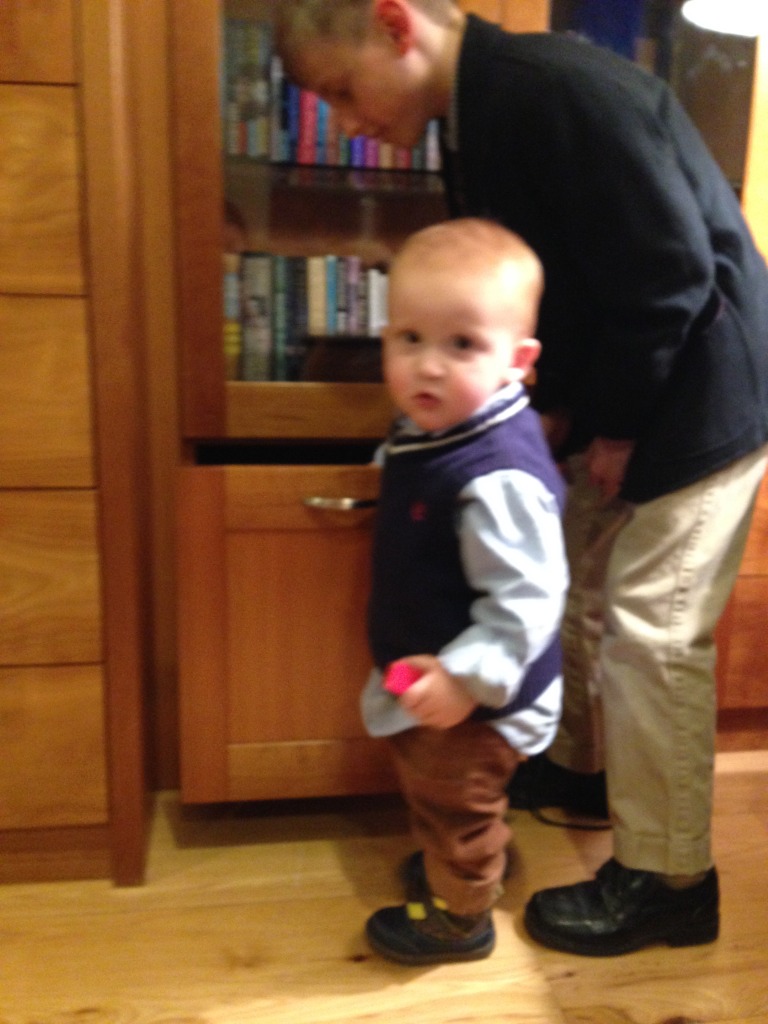 Of the three soups, the potato chowder always is the winner. It is the easiest soup to make. Not the healthiest, but the easiest. It always runs out first, every time.
So here are the Christmas Soup recipes for those nieces and nephews who were asking for it.
Much Love and Merry Christmas,
Aunt Liz 🙂
---
---