Mmmm: Family Motto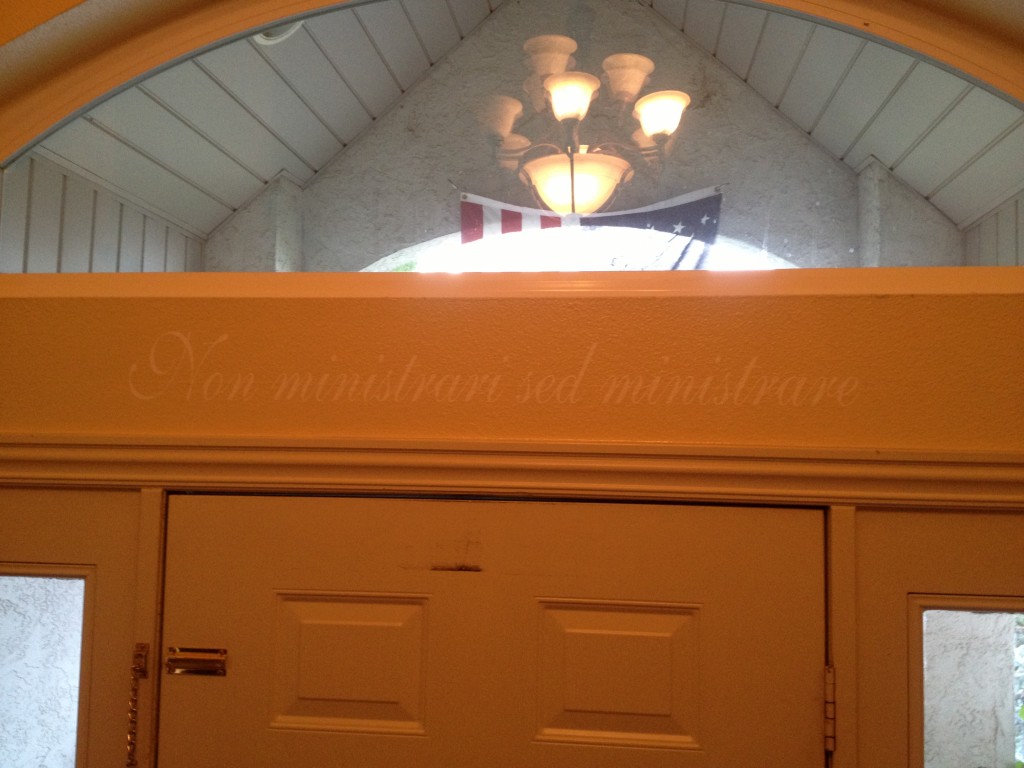 Not many years ago, I picked up a wonderful little antique book called Heroines of Service.* I really liked the second sentence in the Foreword: "Non ministrari sed ministrare–not to be ministered unto but to minister–is not alone the motto of those who stand under the Wellesley banner, but of true women everywhere." I loved that phrase–a Latin version of Matthew 20:28–and I thought it would make a great family motto. We already had a family scripture (Joshua 24:15) and this motto goes right along with it. Lane and I discussed it and felt it encompasses our family mission, so I had it made into vinyl lettering and put it above our front door.
We print our family motto on our scripture study bookmark so we see it there frequently as well.
We don't speak Latin, so when we say our motto, we're not even sure if we're pronouncing it correctly! But seeing our motto above the door every day when I come down the stairs reminds at least one person in our family–me!–that one of my purposes on earth is to help make other's lives happier. And putting service into action in turn makes me very happy.
I hope that our children, grandchildren, and great-grandchildren will all come to know and love this motto and be "heroes" and "heroines" of service in their own right so they also can learn this secret to happiness.
Happy Family Motto Pondering,
Liz 🙂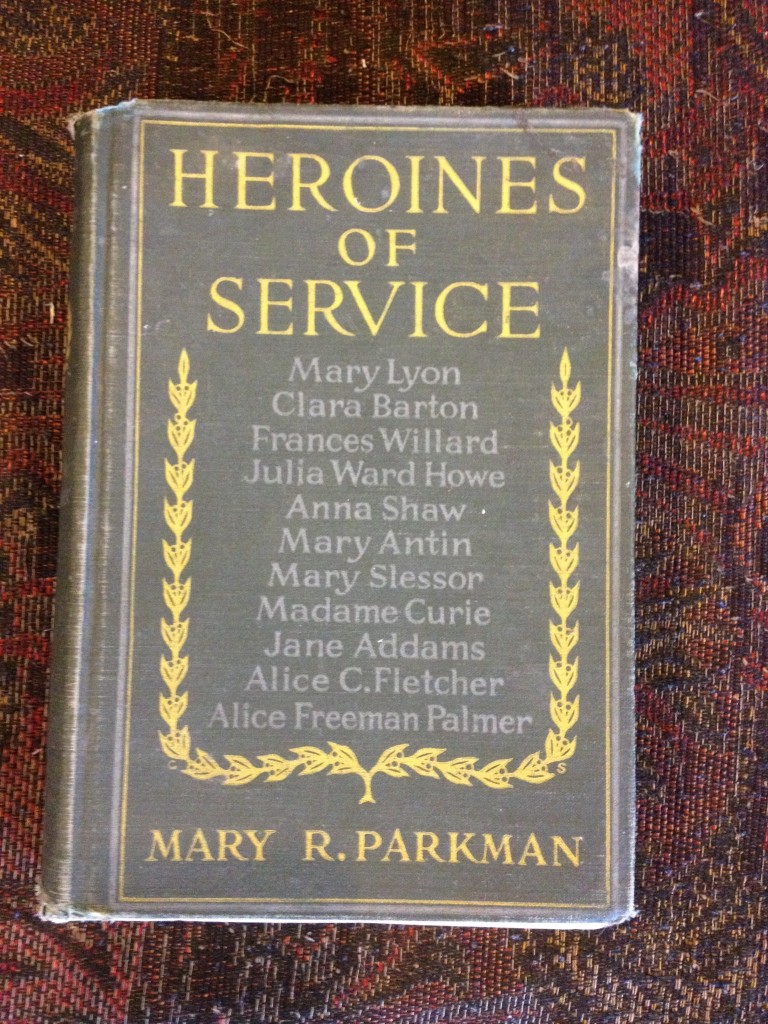 *Heroines of Service by Mary R. Parkman was published in New York in 1918 (The Century Co.) and gives one chapter biographies about Mary Lyon, Alice Freeman Palmer, Clara Barton, Frances Willard, Julia Ward Howe, Anna Shaw, Mary Antin, Alice C. Fletcher, Mary Slessor of Calabar, Madame Curie, and Jane Addams.
---
---