Fire-breathing dragon cake and other simple birthday ideas
OK, so the title is a little tongue-in-cheek. A dragon cake in and of itself obviously isn't the simplest thing to do, but actually, it wasn't the hardest, either! I found an idea online that I thought I could do, bought the few extra candy items with which to decorate it, and made it. For the most part, it looked like it was going to be a disaster, since the cake ended up being so crumbly and the icing so heavy, that it was literally falling apart as I tried to frost it. But I kept at it, making a different type of frosting that was a little thinner and easier to spread, and when it was all done, it was mostly covered. (I ran out of time and frosting, so part of the tail was not frosted. It was fine. Truly: 10 year old boys are not worried about their cake being frosted perfectly.)
The most fun part of making this cake was when we thought to stick our sparkler-type candles in the mouth to make it "fire-breathing." The boys loved it. The only part Pete didn't like was when his sister blew some of them out for him!
Crack me up.
Big sisters can be so annoying at times, especially when you're a 10-year old boy trying to blow out your own fire-breathing dragon candles!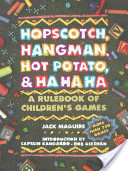 When we do parties, we don't go crazy. I simply don't have either time or financial resources to do it. We open up our book of games and look on the internet and pick some games that sound fun for the group that's coming. And we may read a story book or teach a song to a younger group. And of course we plan some fun food. We keep it all short enough that we aren't completely exhausted at the end.
Because there's plenty of clean-up to do no matter what you plan when you have 10 or 12 whatever-year-olds running around the house and yard for two hours.
We also include as many family members helping as possible, because doing parties together makes them all the more fun.
Happy Birthdays,
Liz 🙂
P.S. Today I was reminded of how giving food fun names makes it so much more fun to eat. Peter chose "Dragons" as his theme, and for dinner, he wanted mini corn dogs. So we had "dragon eggs" (mini corn dogs), "dragon scales" (Desert Weed Potatoes), "dragon eyes" (sliced kiwi), "mixed grasses" (coleslaw), "steamed trees" (broccoli with brocooli sauce), and "dragon tongue" (a Charleston Chew candy bar to take home as a party favor).
---
---