Mmmm: Fruit bowl smoothie and pops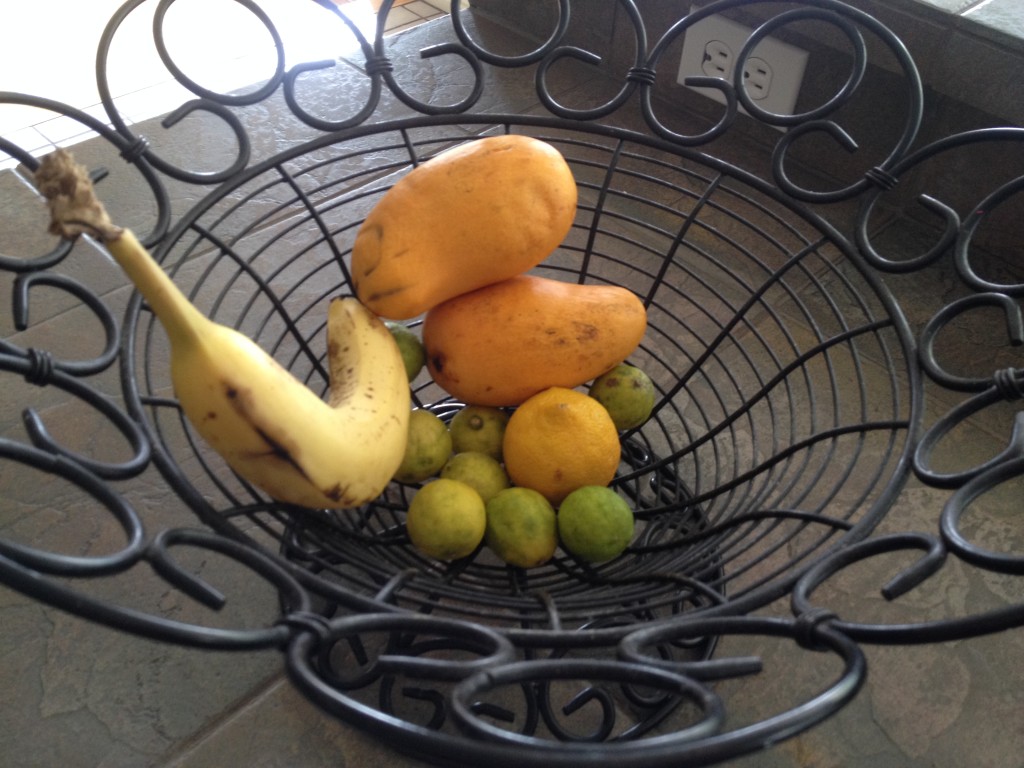 This is what was in my fruit bowl one day when I wanted a smoothie. So I put banana, mango, lime, and mint (from outside), along with some almond milk and ice, into the blender.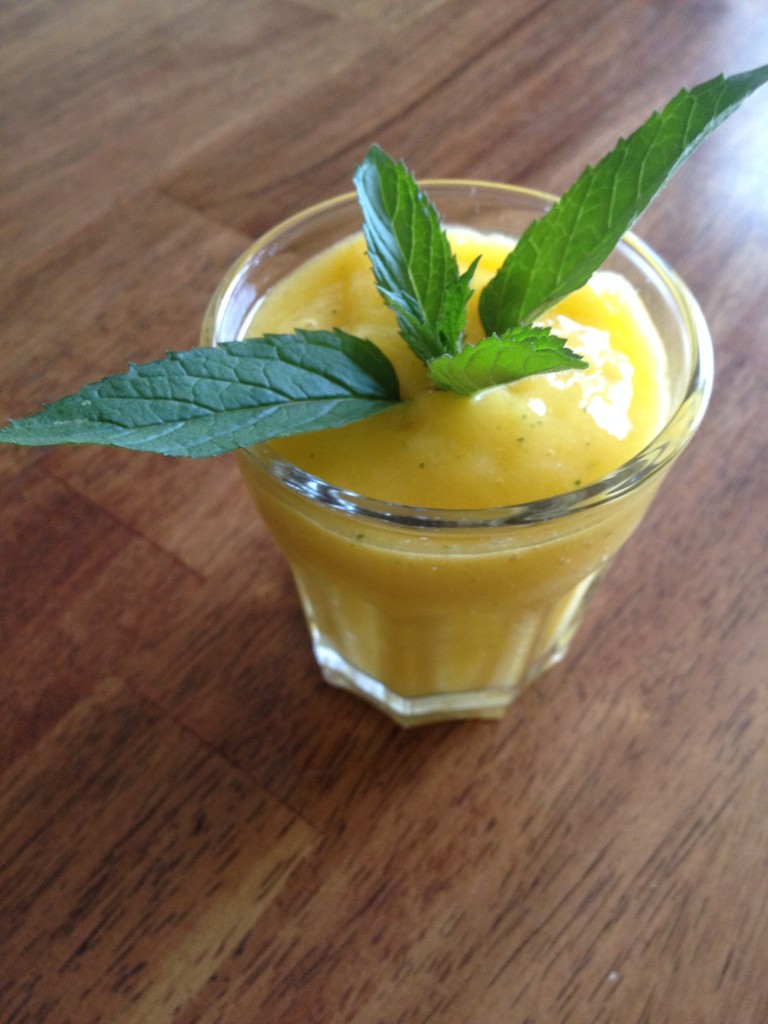 Voilà! It was delicious!
The leftovers became popsicles.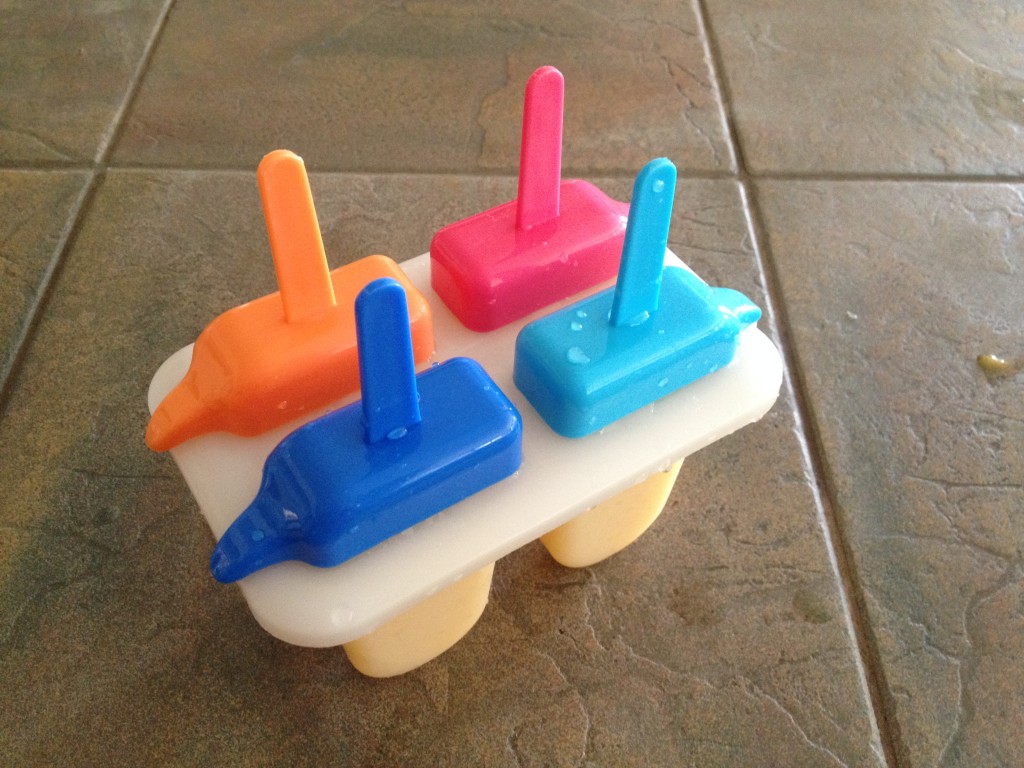 YUM!
Happy Quick Snacks and Treats,
Liz 🙂
P.S. It was even yummier with a little whipped cream on top…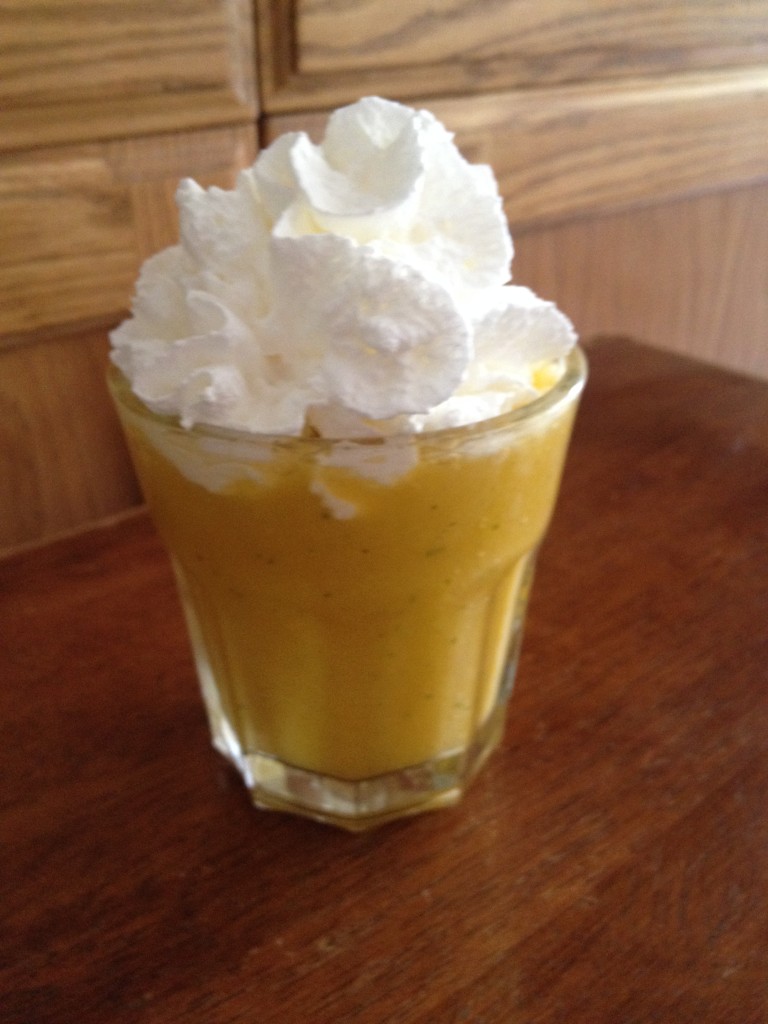 ---
---