Mmmm: Dad goes to bat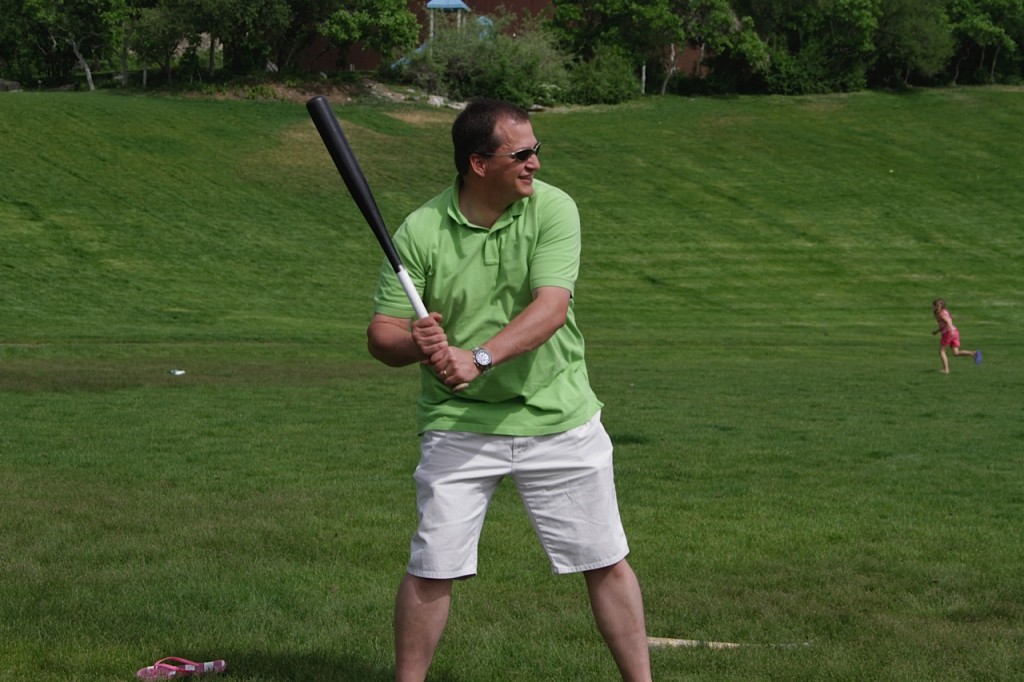 We had such a fun time playing baseball one Memorial Day with our cousins. We had SO much fun laughing and seeing the aunts, uncles, cousins, and even Grandma hit the ball and run the bases. Laughter was the biggest element.
While we don't play baseball often enough, Lane "goes to bat" everyday for our family, working, praying for and with us, listening to and communicating with us, helping, and loving us.
Dads get to have a lot of Golden Moments, too! I found this video not long ago, and it melted my heart:
Go batta, batta! (We love our Dad!!!)
Happy Batting,
Liz 🙂
P.S. Can't understand what she's saying? Here it is:
Lane: Here's Rebecca! What do you want to tell us, Rebecca?
Rebecca: I love Jesus and Heavenly Father.
L: Good.
R: And my clothes, and my ballet, and my [?], and my teacher!
L: That is so good, honey.
R: And you.
L: Thank you. I love you, too. Thanks, Becca!
R: Bye, Dad!
L: Bye, Honey!
---
---