Mmmm: Golden Moments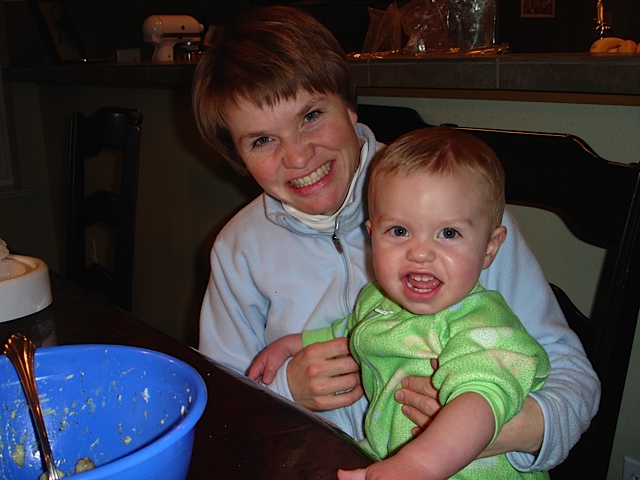 Today I spent over an hour looking through photos from when our children were younger.
Oh my! There are so many "Golden Moments"–the kind that you just want to capture in your heart and that make motherhood so wonderfully delightful.
This photo of Peter and a bowl of what could be mashed-up banana reminds me of the joy of a child eating (and liking!) solid foods.
(Particularly when eating solid food held the hope of that child sleeping through the night…!)
Peter was such a FUN little child. He is STILL fun!
I also watched home movies.
I loved this one: MVI_0627
Sooo many funny, delightful, golden moments!
Happy Enjoying,
Liz 🙂
---
---