Mmmm: Homemade pasta and pomodoro sauce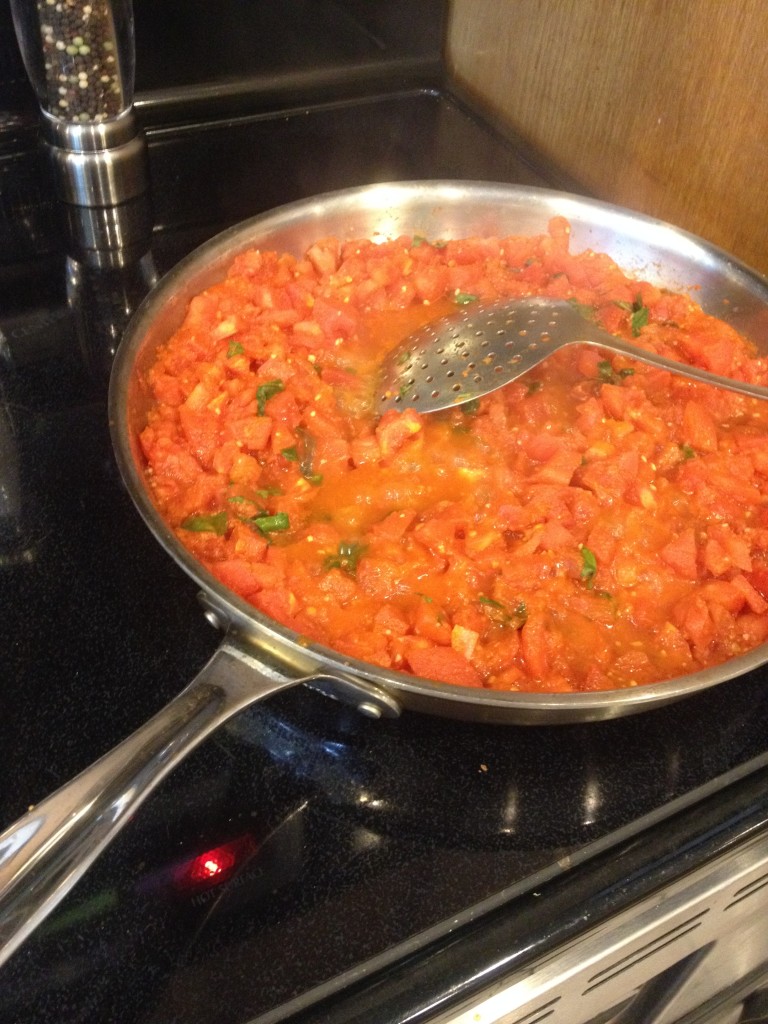 We celebrated Sarah's birthday with our traditional dinner-of-your-choice last month, and her choice was homemade pasta and sauce.
Eliza specializes in homemade pasta ever since Grandpa Morley taught her how. She said making it makes her feel "cheffy."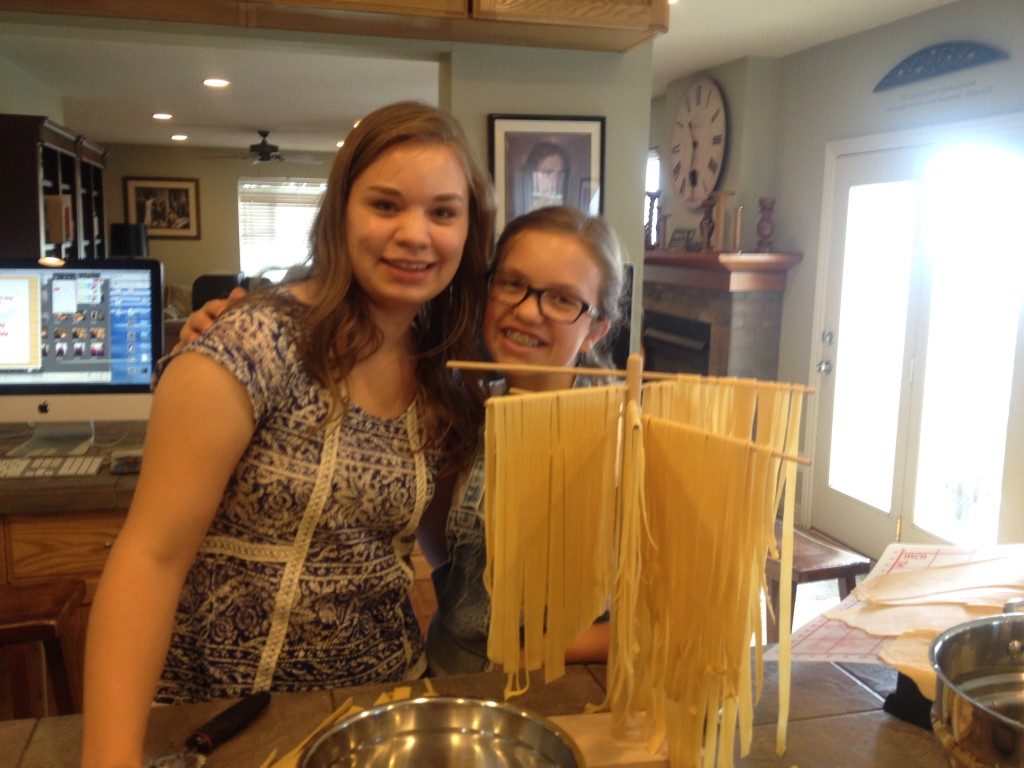 Here's a tutorial on making homemade pasta from David Lebovitz.  The Food Nanny's proportions that we used are a little different: 3/4 cup flour to every egg and a pinch of salt. So you can figure out how much you want to make from that. We wrap the pasta in plastic wrap after diving the dough, and let it rest before rolling it in the pasta machine and cutting it. (You can roll it by hand. We roll it through an attachment on a mixer and then cut it by hand.) Then it needs to hang to dry. (We have a little pasta rack that you can see in the photo.)
My dad taught me how to make pomodoro sauce a long time ago. (Pomodoro is Italian for tomato.) Lane was eying my efforts suspiciously and kept offering to take over for me. I told him, "Hey! My dad taught me this, and he learned from Marcella Hazan, so let me do my work!"  After he tasted the sauce, he approved.
Seriously, it's not hard to do. And I LOOOOVE fresh sauce over store-bought any day. It simple takes a little more time than pouring it out of the bottle.
But when you've got fresh basil growing outside, then you just have to make fresh sauce.
Buon appetito!
Liz 🙂
---
---