Irish bangers and "Mother leads us in a song"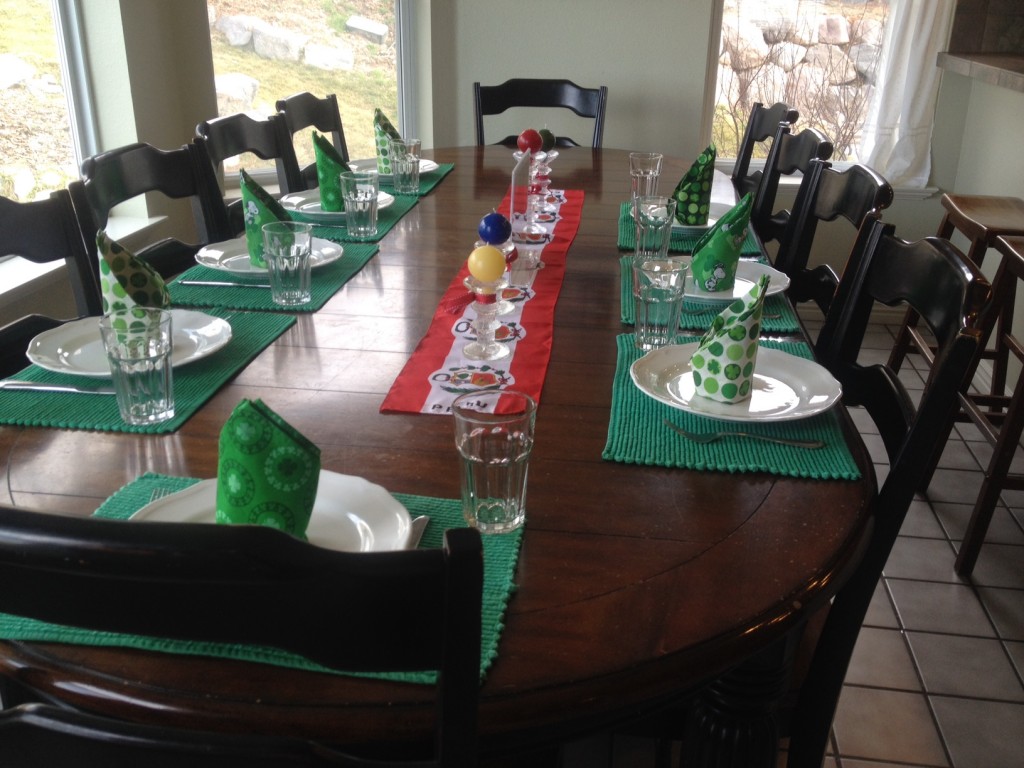 Tonight was our "Welcome March" dinner, and we had an Irish meal since Nate will not be home on St. Patrick's Day.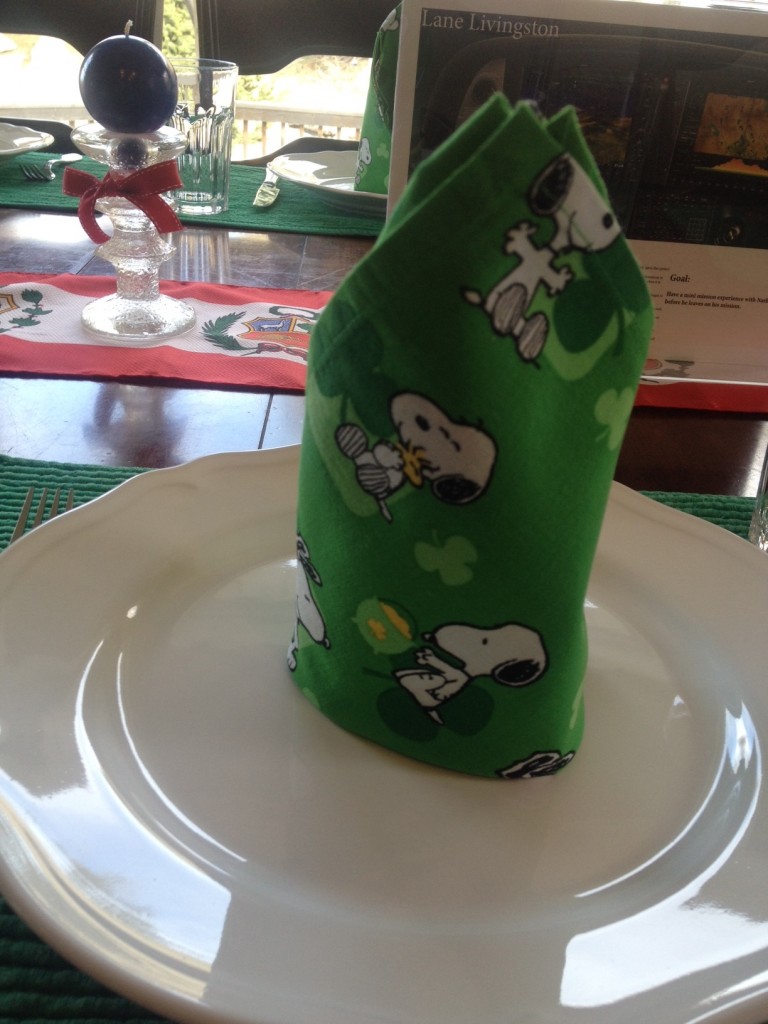 We didn't have our usual corned beef and cabbage (to the happiness of some of the children), because when I was at Costco, they had "Irish bangers" (sausages) which I thought looked good. So I bought some, and we had  yummy sausages, boiled red potatoes, and roasted Brussels sprouts for dinner. (A very easy meal.)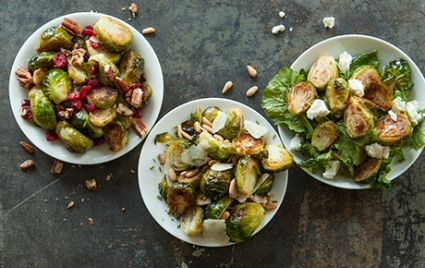 Roasted Brussels sprouts are the best! Never had them? You will be surprised AND delighted! (Click on the photo to go to a recipe. That photo came from Whole Foods Market.)
My sister Becca taught me how to roast Brussels sprouts. (I admit I had heard such awful things about this vegetable that I never would have prepared them otherwise. But Becca is a very good cook, so I took the leap of faith.) My children love them!
After dinner (which we ate at nearly 8:00 pm after an hour of putting away groceries from major grocery store/Costco shopping trips), we had FHE. I taught it because this is, after all, Nate's last full week at home, and I have a few more things I have to be sure I have taught him.
I had to be sure he knew how to lead a song. (We sang the "The Family" FHE song at the beginning and I had to emphasize that one line about mother leading us in a song, of course.)
If one of my children doesn't know how to lead a song, than that would be embarrassing.
Seriously!
It's like a multi-generational legacy that would be lost! Can't do that.
So we talked about ictus and tempo and all those good things. I said we weren't going to paint walls or dance ballet when we conduct. I gave it to them straight, just like I'd learned from my mom and (President) Ray Smith and (Dr.) Ronald Staheli.
We laughed and had a great time. Then I sat down next to Nate to tutor him privately, both of us slouching on the couch and conducting random hymns to try out fermatas and upbeats when there is a pick up beat, and 2/2 time instead of 6/8, and as much as I could cram into 5 more minutes with him.
Conducting? Check.
I also gave them my best pointers on how to be a good companion. I told Nate to remember 3 words: I love you. The "I" stands for "Lord, is it I?" This means that if there is a problem in the relationship, I can learn to myself first and ask the Lord what I can do to help make things better. The "love" part means that I should always be loving, no matter what: no criticism, no judgment, no unkind words, no belittling. It doesn't mean that I say that disobedience is acceptable, because missionaries need to be obedient. "You" means I need to put my companion first, to try to serve and encourage. And enjoy!
So those were the first 2 of my "last lessons" at home for Nate.
So much to teach! So little time!
Happy Cramming,
Liz 🙂
P.S. Don't worry. I'm going to have fun with him, too, before he leaves. Leading music together was really fun, actually! Funny to be more accurate!
---
---