Mmmm: Italy, Peru, Cuba in one fell swoop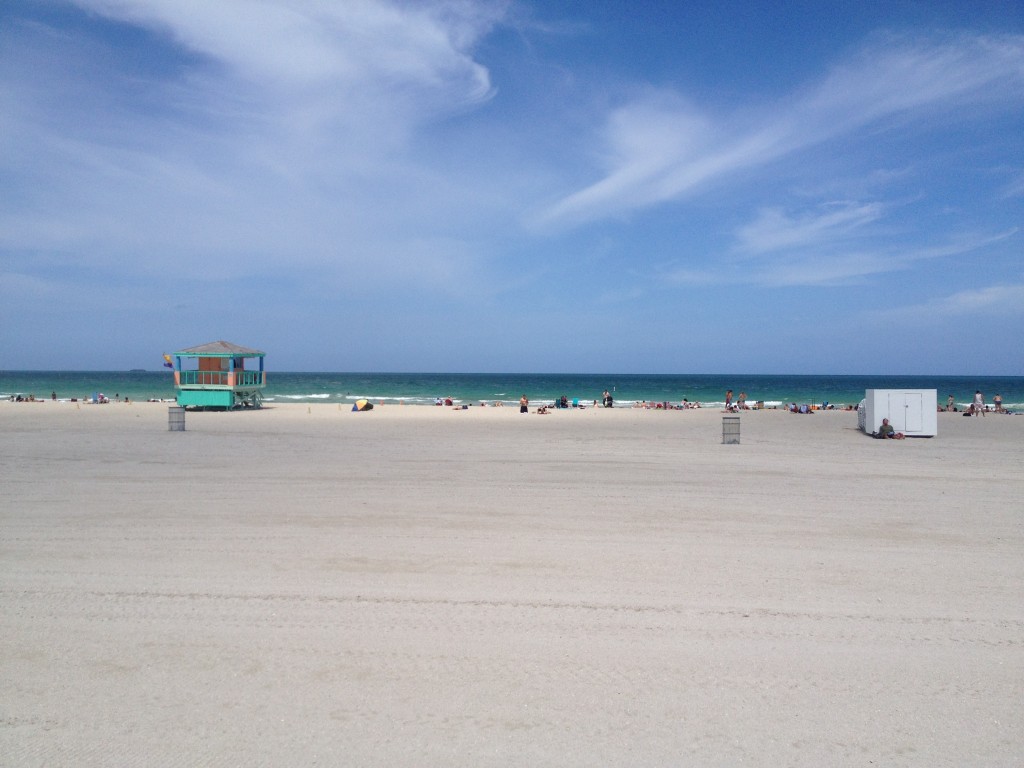 Where can you eat around the world one one island (that's a part of the U.S.) in only a few days?
Miami Beach, where I had an opportunity to spend a few days with Lane while he was on a business trip. While there, we took advantage of the international cuisine just blocks away from our hotel.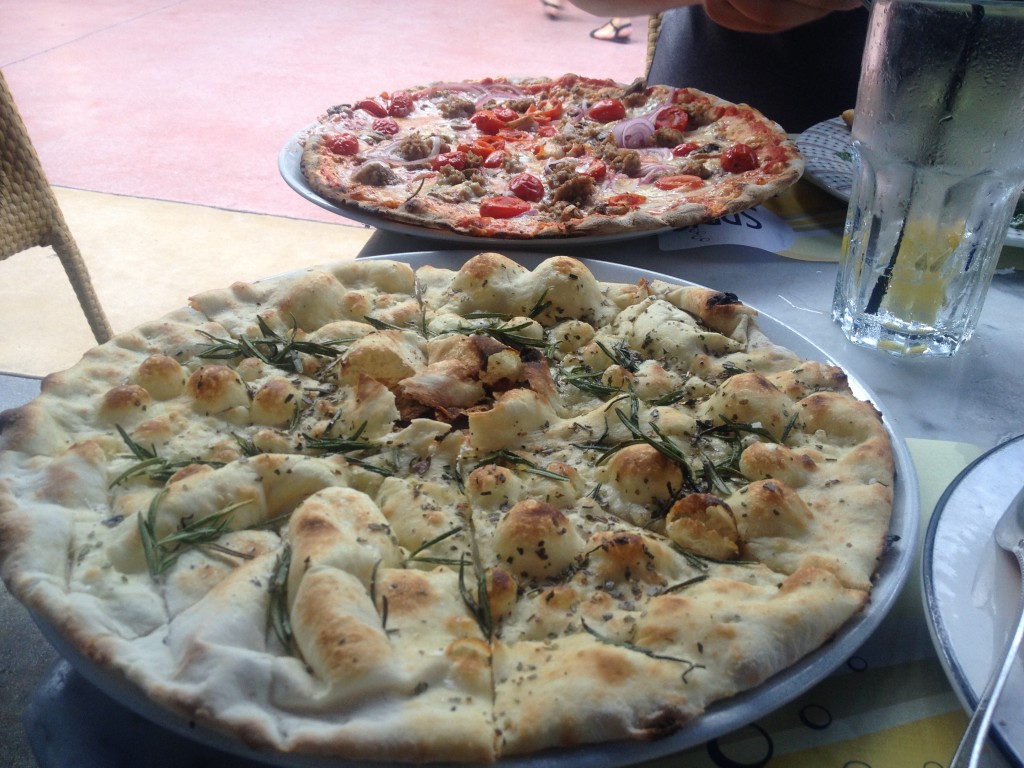 First stop: Italy. We got into Miami after a very early start in our day, so we were pretty hungry when we finished our travels and found a spot for a bite to eat. Spris restaurant was a good choice for some pizza, beat salad, and rosemary focaccia. I loved the beat and orange slices together, and the fresh rosemary that topped a bubbly focaccia.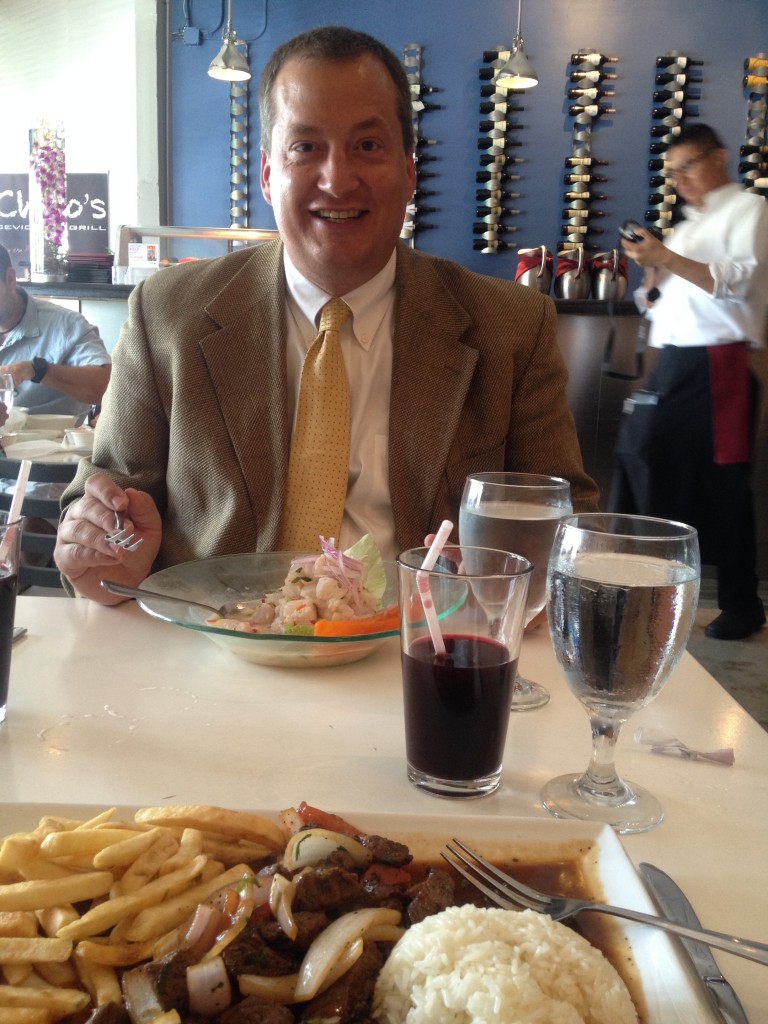 Next stop: Peru in a restaurant called Cholo's. We wanted to virtually sit down to a meal with Elder Livingston, so we went to Cholos and had some lomo saltado (steak and fries), seviche (raw tuna with leche de tigre), and our favorite Peruvian drink, chicha morado. It was so DELISH! I want to figure out the meat sauce on my lomo saltado to make it at home. So yummy!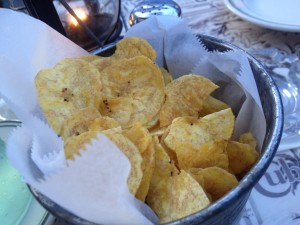 Tuesday night: We were delighted to find out how tasty Cuban food can be when we tasted fried plantain chips, a mint/lime/strawberry drink (the waitress was quite surprised we don't drink alcohol) complete with a stick of sugar cane (I had to bite into it to see what it was like), baked yuca, grilled onions, and pork that was marinated in mojo sauce and then fried. SO good! (Thanks to Havanas 1957 for that yummy meal.)
And then there was the lunch meal at La Sandwicherie that I had alone and had to pull money out of the ATM to pay a dime that I didn't have  to pay for my meal. (It's a long story. But seriously: $3 ATM fee for a dime? I should  have bought a bag of chips and had them charge it on my debit card…) It was just this tiny, narrow little sandwich place (inside couldn't have been 4 feet from the counter where I sat to the back wall) with a counter that had mist spraying out over it, a welcome coolness in the Florida humidity and heat. (This place wasn't French–just the name was–was I ordered an Orangina, a pop drink I learned to love in Switzerland as a child.)
But the thing I loved about Miami wasn't the food.
I loved visiting the branch of members of the church on Sunday. Lane and I felt totally at home, just as we have in every congregation of the Church of Jesus Christ of Latter-Day Saints that we have visited in different corners of the world. We loved that while they were few in numbers (a recently formed branch from a congregation that was overflowing with over a 1000 members), there was a tremendous spirit of love and inclusion. They reached out to us in a welcoming spirit of kindness.
And because I was feeling pretty lonely on Monday–really missing Elder Livingston and my family while hanging out by myself in a hotel room (it's not much fun to hang out on a beach or by the pool by yourself when you're used to having fun family members by your side…)–I decided to go work with the sister missionaries in Miami the next day. THAT was the best part of visiting Miami. I loved praying with and feeling love for strangers! It wasn't what I had planned, but it made for a MUCH happier vacation!
So if you're passing through Miami, stop and visit the 2nd branch, and pay a visit to the missionaries!
Happy Tastes of Summer,
Liz 🙂
P.S. I have had the chance to travel a bit with and without our children, and I really have, on some occasions, enjoyed the chance to slow down, take a nap, read a book, have some hours of solitude, etc. But I think this time was different because my children are getting older. And I'm really enjoying having them around me while it's summer. Monday morning I had been waiting to hear from Elder Livingston, and when I didn't get much in the way of an email, it made me really miss him and all the rest of the crew. I don't think I've felt that lonely since I was a missionary (over 23 years ago!). It was a good experience for me to feel lonely again! It made me so happy to be back in the chaos and noise of our happy home!
---
---