Mmmm: Lime Meringue Tart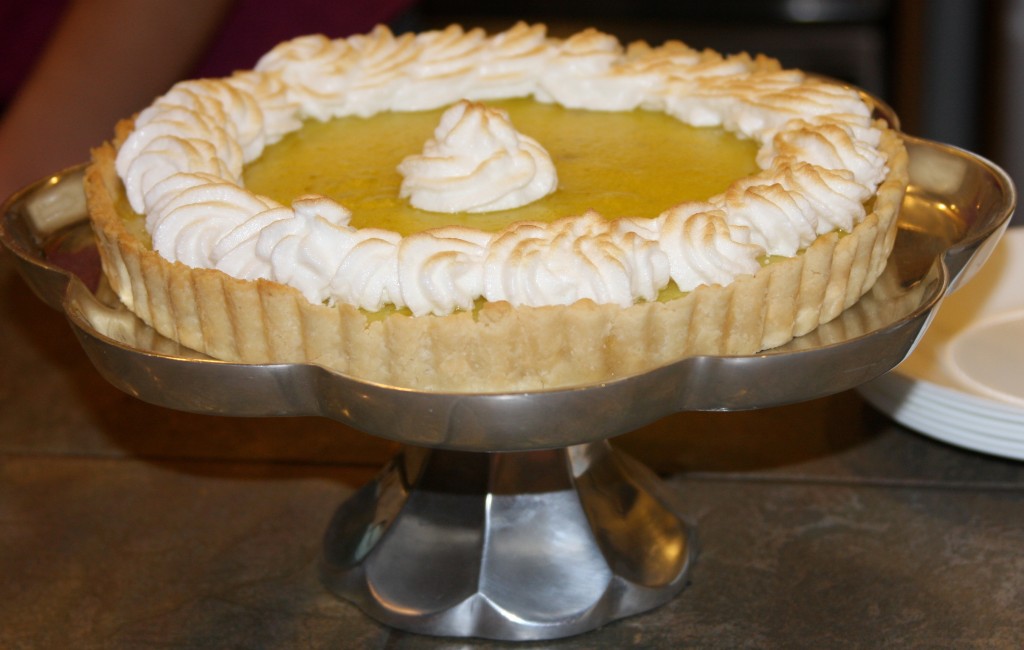 Some of us don't prefer birthday cake for our birthdays. We'd rather have pie, ice cream cake, or, ahem, Lime Meringue Tart.
Nothing like a little French pastry to satisfy your birthday dessert citrus wishes.
Be forewarned: You can't whip this up like a Betty Crocker bake mix. I wouldn't spend a couple hours on a darling passel of 8- or 10- or 12- year olds who would just as well have rainbow chip cupcakes. But for the family birthday dinner, well worth the effort.
Absolutement.
Bon appétit,
Liz 🙂
P.S. Mes compliments et remerciments les plus sincères à David Lebovitz from whom this recipe originates.
---
---