Literal 15 minute prep dinners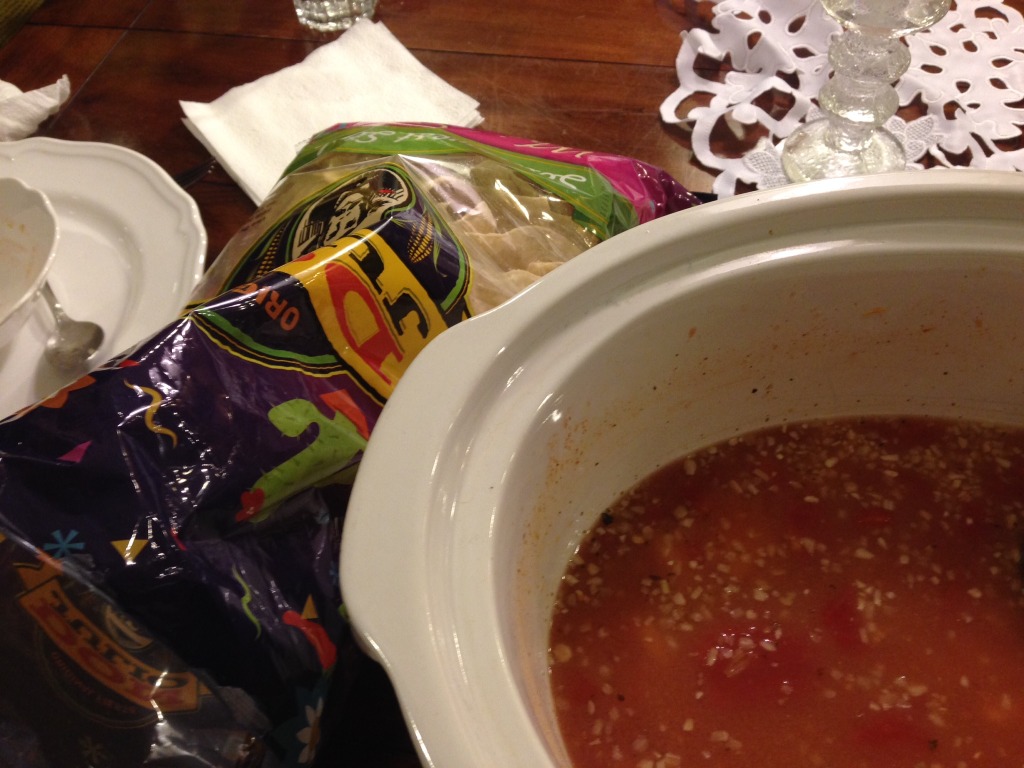 Ever need to have dinner ready in about 15 minutes?
That was me twice last week.
Once we had to eat and be out the door for a recital in 25 minutes. The other, I needed to leave for a child's music lesson in 15 minutes, and dinner needed to cook while I was gone so that we could eat when we got back and be ready for the other scheduled things happening that night.
So here are 2 meals I made literally in that amount of time.
(I don't usually trust recipes and how much time they say it will take to make. I almost NEVER can make a recipe in the time they say it will take.)
Of course, I can make all these things if I have the ingredients on hand!
TACO SOUP
In a pot (or a crockpot), dump in:
1 can corn
1 can black beans (rinsed)
2 cans diced or stewed tomatoes
2 cans cooked chicken (with the broth)
1 box (32 oz.) chicken broth or stock
1/4 cup (more or less) dehydrated diced onions
taco seasoning (maybe 1 teaspoon to 1 tablespoon)
Heat and serve with:
sour cream
shredded cheese
tortilla chips
Serve with juice or sliced pears.
SPAGHETTI and MEATBALLS
Boil a pot of water. Put in a bag of spaghetti (or other pasta). Dump a jar of pasta sauce in a pan. Add some frozen meatballs. Heat and serve over the drained pasta.
Serve with a green salad, parmesan cheese, and apple juice.  (100% fruit juice is an easy way to add some nutrition to a meal when you're in a rush, as long as you haven't been drinking juice all day….)
---
---