MF: Merry Christmas 2014!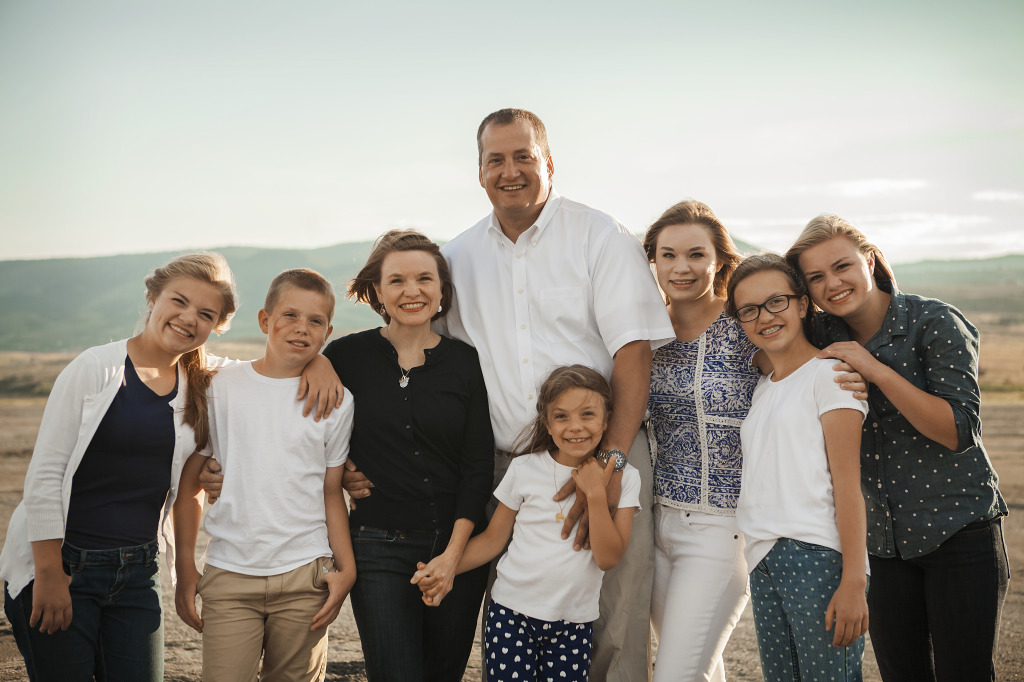 It's the most wonderful time of the year…for family year-in-review letters!
This year I asked each of my family members to give me their top three 2014 favorites. Favorite parts/moments/whatever. (I asked Elder Livi to give me his top 10, just 'cause I wanted to know.)
Here are their responses, with my added behind-the-scenes commentary. (Sorry to skirt brevity. I love details.)
Sarah: 1. Bear Lake. Where we held our Livingston family reunion. That's where this year's family photo, above, was taken. Bear Lake is called the "Caribbean of the Rockies" and for good reason. It is a GORGEOUS lake!. 2. My cabin birthday weekend. She had tons of fun with her apartment roommates and friends in her BYU ward last year, and they went to one of her roommate's family cabin in Idaho for her birthday. 3. EMS (Emergency Medical Services). She is a supervisor in her EMT (Emergency Medical Technician) job on campus and is getting some good experience to prepare her for medical school.  She visited Anna's classroom on Anna's special birthday sharing day and taught the children about being an EMT. They made her a very nice thank you booklet, which made us all smile (and laugh!). My favorite story about her EMS job involves me having to pick her up from work before Thanksgiving vacation. If you want a good chuckle, ask her to tell you the story!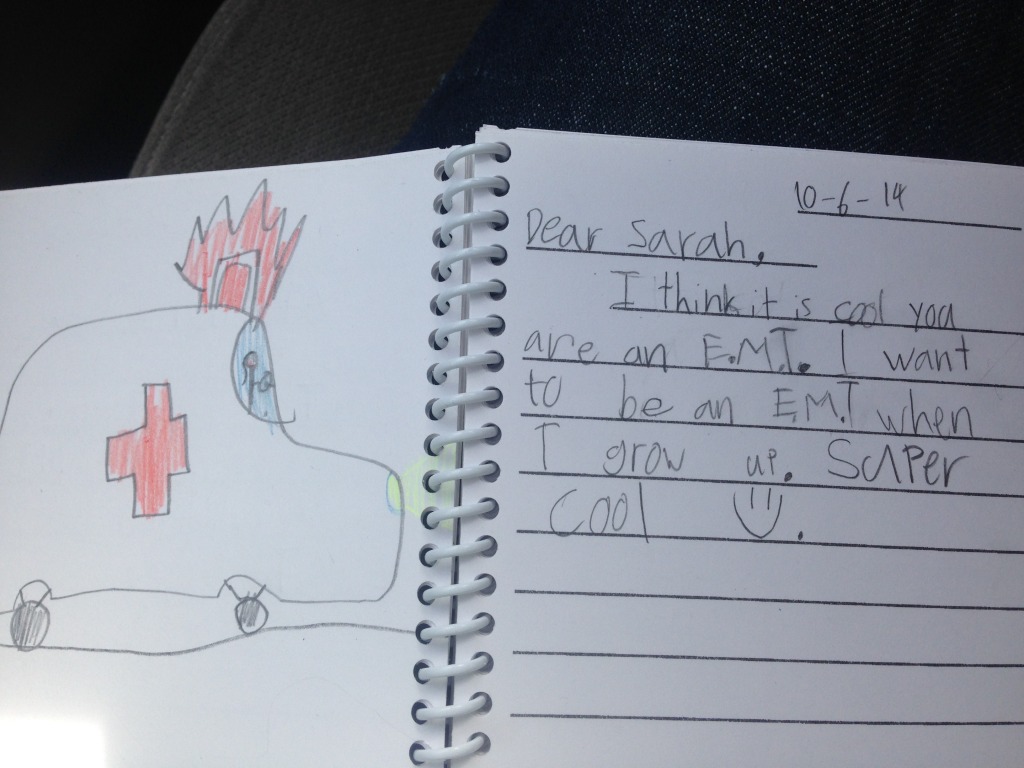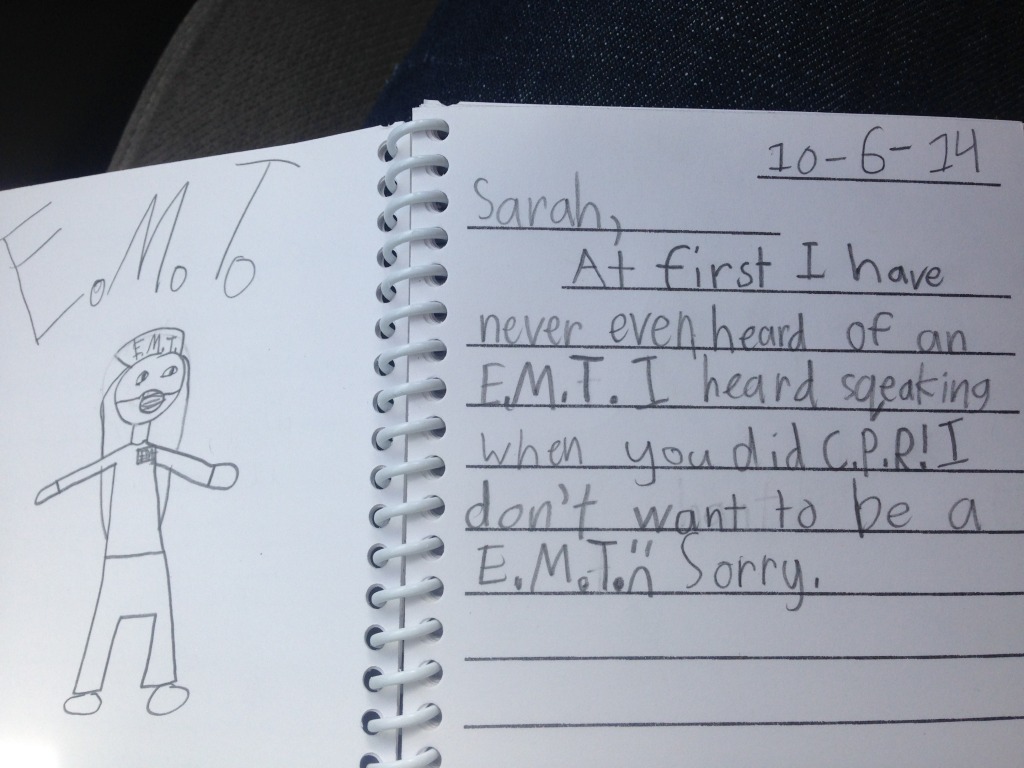 Elder Livingston: (aka #Reppinthe801 #ThisIsRealLife #ElderLivi #PostedByMom) He gets 10 'cause we love hearing as much as possible from him. We can't wait to Skype again on Christmas Day!
Learning Spanish
Stronger testimony
Meeting people. creating relationships for life.
Lots of bro time. [This one made me laugh the most! Life in a family with 5 sisters!]
Loving the scriptures.
Getting to know Peru
Being challenged every day.
Learning discipline.
Setting a good example.
Becoming who I really want to be.
Julia: 1. Minyoung moving back. 2. Getting to eat lunch with Dad at his office a lot. 3. Getting closer to Nate before he left and writing to him. Having a brother leave that you love was really a challenge. Julia felt it keenly when he graduated early and left mid-year. She wished he could have been at the high school with her a little longer. So it isn't just the missionary who makes a sacrifice! But she is happy he is there. She loves to hear from him, and I love to hear everyone's laughter when we listen to his email audio files or read his letters.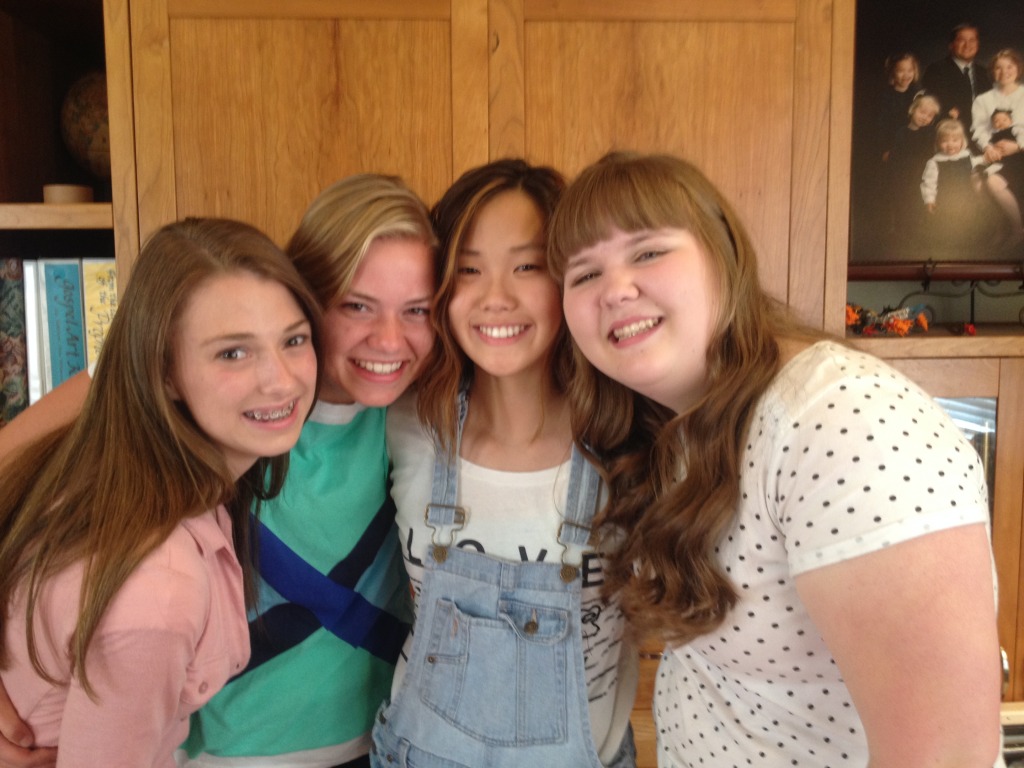 Rebecca: 1. Skyping Nate. 2. Bear Lake. 3. Cinderella. Many people came up to me after seeing Rebecca perform as the Fairy Godmother in Cinderella last month. They loved how she portrayed such spunkiness and personality. I replied, "She wasn't acting. That's who she really is!" Our favorite line was "Poof!" Most people don't know that very fun side of Rebecca because she is often reserved and quiet. My favorite moment on opening night after she sang her first song was looking over to see tears running down Lane's face. Seeing her up on stage singing took me back to her first Suzuki singing recital with Debra Bounous. She looked happy and (pretty much) at ease. It's who she is. Loved it.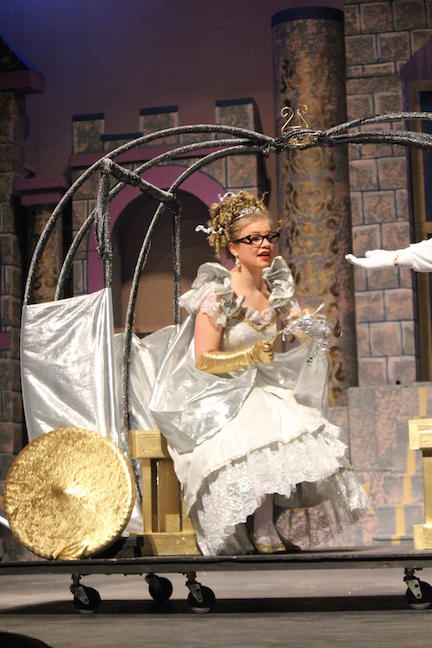 Eliza: 1. Skyping Nate. 2. BYU Summer Dance Camp with Rebecca. They got to sample a bunch of different types of dance, and to their delight, they had a FABULOUS time learning a bit of clogging, MDT (musical dance theatre) dance, ballet, yoga, Bollywood-style dance, and modern. They came home and taught us some choreography. 3. Going to the Oreichtas in Phoenix. "Oreichtas" means "gathering" in Irish, and it's a competition where Irish dancers go. Eliza was invited to dance on a team, so we took this chance to go because it meant we could be with extended family that we love to see. That was the part of this trip that Eliza was most excited about!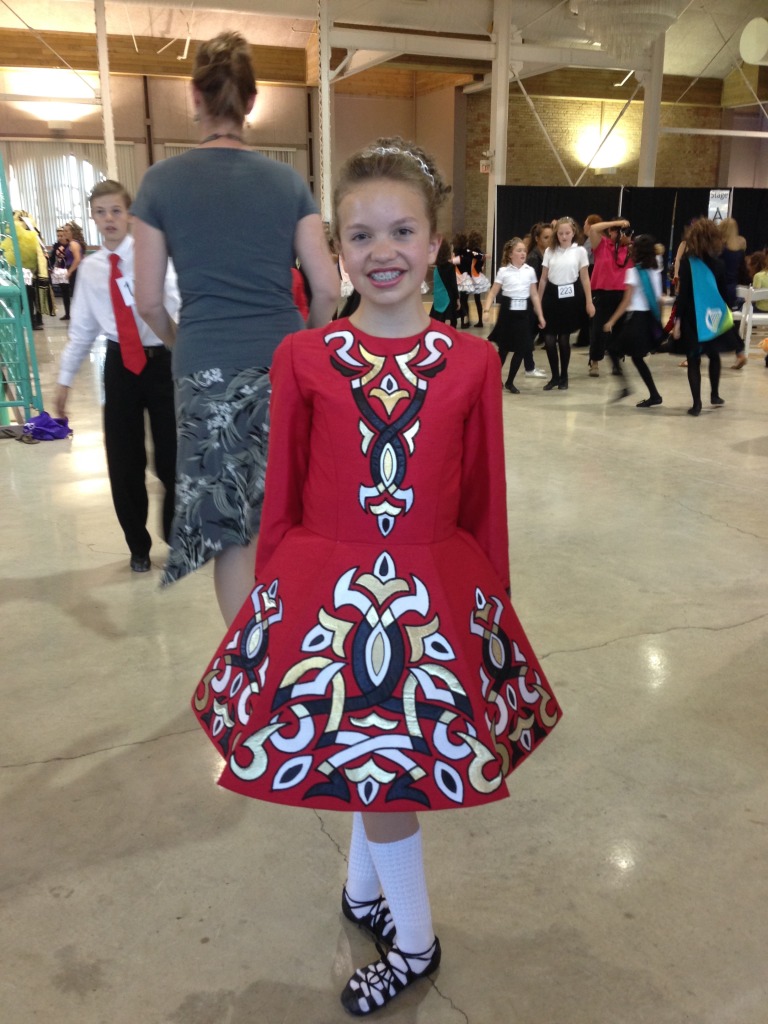 Peter: 1. Skiing with Nate. 2. Skyping with Nate. 3. Bear Lake. Peter got a nice "Nike swoop" cut on his cheek at Bear Lake when he fell off the inner tube (or was it the knee board?) when being pulled behind the boat, and the waterski rope cut across his face. It hurt a lot, but with a Fire Chief uncle to treat it and a priesthood blessing for comfort, it healed quickly and didn't keep him down from the fun. There's no scar, but if there were, it might have felt like a bit of a trophy. It just helped him feel like Nate with his rugby scrapes.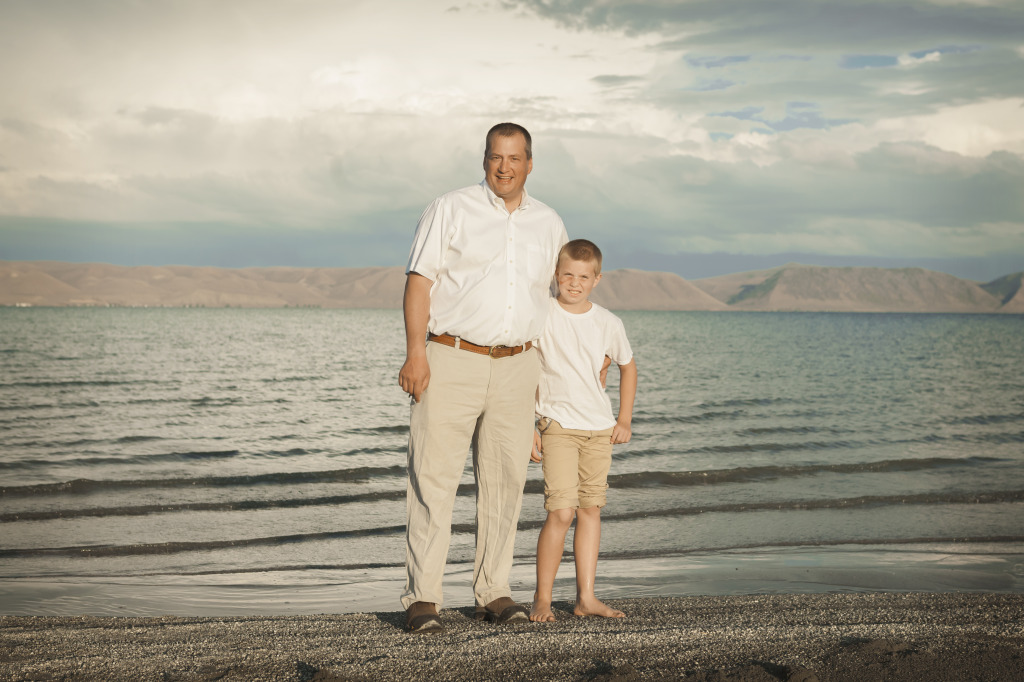 Anna: 1. Bear Lake. 2. Cinderella. 3. Winter. (She was a great friend to both older and younger cousins at the reunion. I love that she chose watching Rebecca perform in Cinderella as one of her top 3! Winter is her favorite season of the year, and she is really hoping she gets to learn how to ski this year!)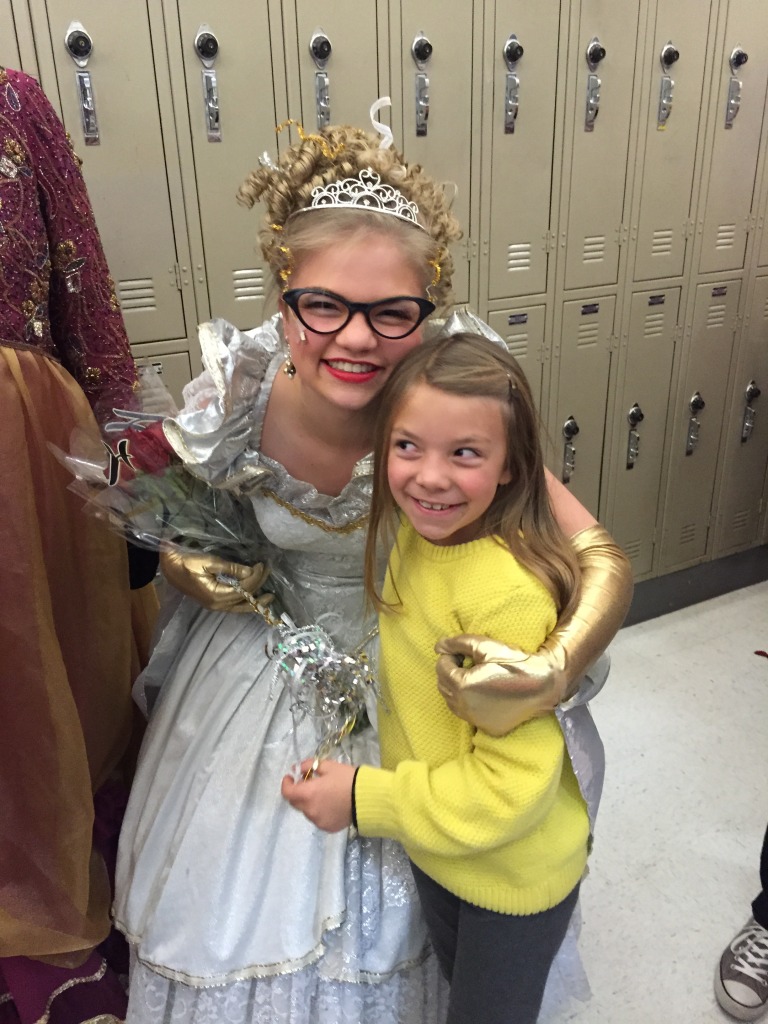 Liz: 1. Time with God. I have spent a lot of time with God in the middle of the night when I can't sleep or have problems weighing heavily on my mind. I've felt near Him in the temple when I'm really needing more inner peace. I've reached out to Him and Him to me while I've read the scriptures. He leaves me feeling lighter and more full of hope to face my challenges. God is real. He is there. I'm so grateful. 2. Time with others*. I love to be with Lane, my children, other children that I teach, my mom, extended family, missionaries, and friends. It is time spent with others that brings me hours of happiness and joy!!  3. Time with myself. I have been so grateful this year for QUIET time to myself to do things I love, like reading, writing, and exercising. I really loved getting to take a couple ballet classes, and I really loved getting to sew Julia's prom dress and Anna's Halloween costume. What a gift!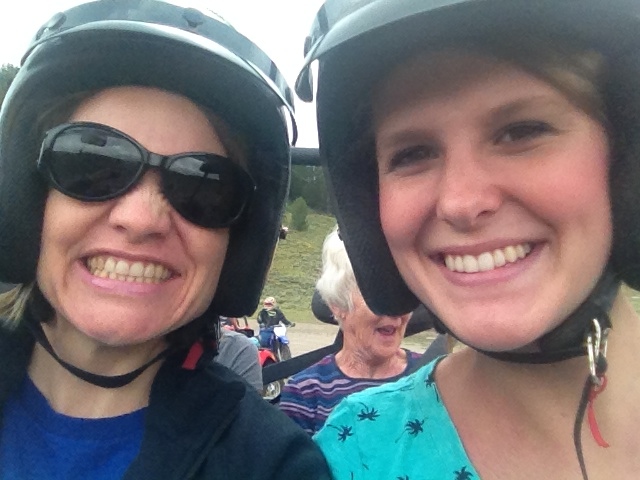 Lane: 1. Liz 2. Liz 3. Liz. I asked him for other responses, and he would give me none. I said the children might feel bad. He said he'd add them at number 4. Maybe he thought I needed to feel loved when I asked him. It worked!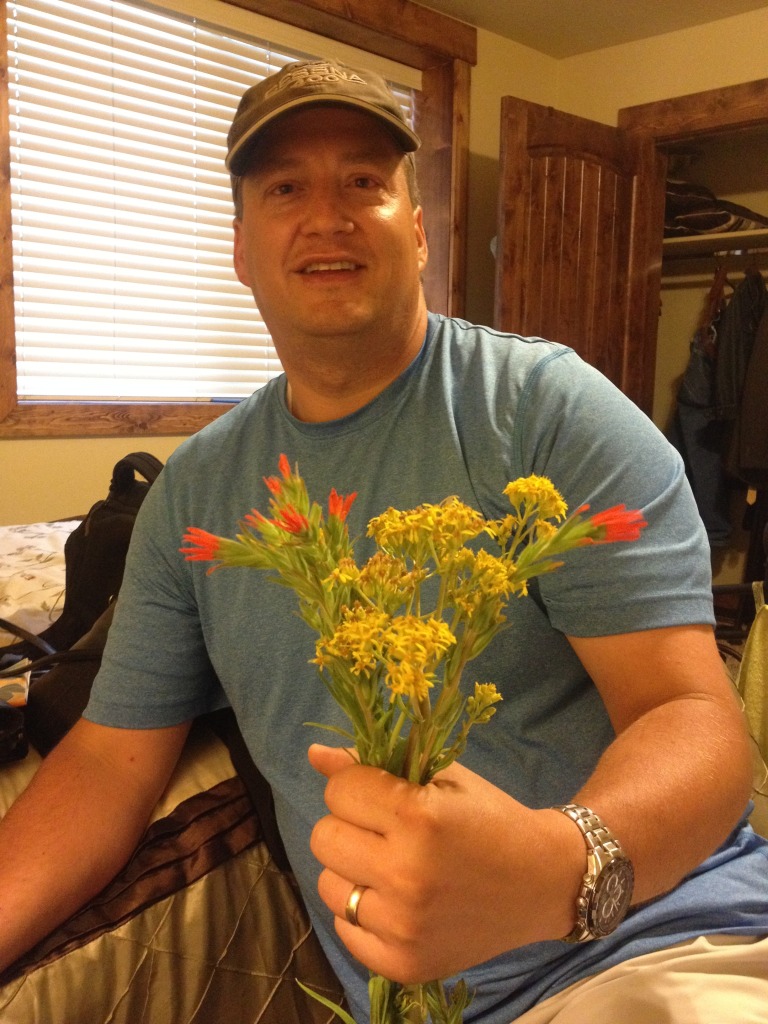 That's a wrap: our Top 3. Did I say 3? 3 times 9=27 plus a lot of added details. Hope you found yourself in there, because you are. You are part of why we have had such a happy year and been able to travel through the trials. Thank you for your example, prayers, encouragement, love, help, and kindness. Thank you for believing in us and helping us in our testimonies, health, school work, jobs, church and community service, and recreation. You are God's hands in our lives. When we celebrate 2014, we celebrate YOU in it.
Merry Christmas and our BIGGEST wishes for a Happy New Year!
Love,
The Livingstons 🙂
*Here are the details of spending time with others, which were too long to include them above! But if you're interested, here they are: Lane: the top of my list. Being with him keeps me sane,  steady, balanced, feeling loved and laughing. I love getting to travel with him for business once in a while, even if it's just for 36 hours to California. My children make life so rich! With them I love to cook, read, fold laundry, drive (if I'm the driver, tee hee), sing, eat, walk, bike, swim, watch movies, weed the yard, shop, play board games, hike, roll down green grassy hills, practice music or tennis, sled in the backyard, shoot hoops, teach to ski, and dance in the kitchen. I love to send them packages, write to them, listen to joys or challenges via audio recordings via emails from Peru, pick them up from campus, proofread their papers, help with dinner dates, read their conversation journals, and watch them perform. I love the one-on-one time and the whole-family time. Another place of joy for me is spending time with other children who are not my own at the elementary school, at Activity Days, in Primary, while teaching violin lessons, and when the teenagers come home from lunch with my older children to hang out on the weekends or eat lunch mid-day.  I really love to spend time with my mom eating lunch out or at her home, visiting with extended family on their visits to Utah, at reunions or cousin dinners, working with the sister missionaries in Miami, or being with friends while visiting teaching or walking, chatting on the phone, or texting. Thank heavens for texting!
---
---