Incredible chocolate cake, crockpot cacciatore and cousin dinners
I can't believe I didn't get a photo of Eliza's amazing cake today. It looked a lot like this, minus the hearts: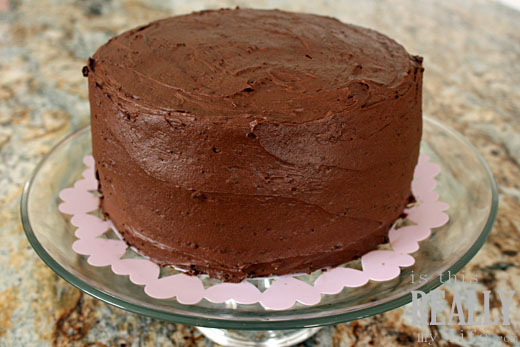 Over spring break, Eliza, Anna and I traveled up to Salt Lake and had lunch at the Lion House Pantry. I was so proud of the girls, because I dropped them off at the Church History Museum to go to an exhibit they love while I headed up to the Capitol building for a meeting. We met at the restaurant about 90 minutes later. I was nervous about it, because Eliza's cell phone wasn't working, and we hadn't done something like this before. But I knew she was capable of navigating from the museum to the restaurant, and I had given her careful instructions. I said a little prayer and hoped for the best.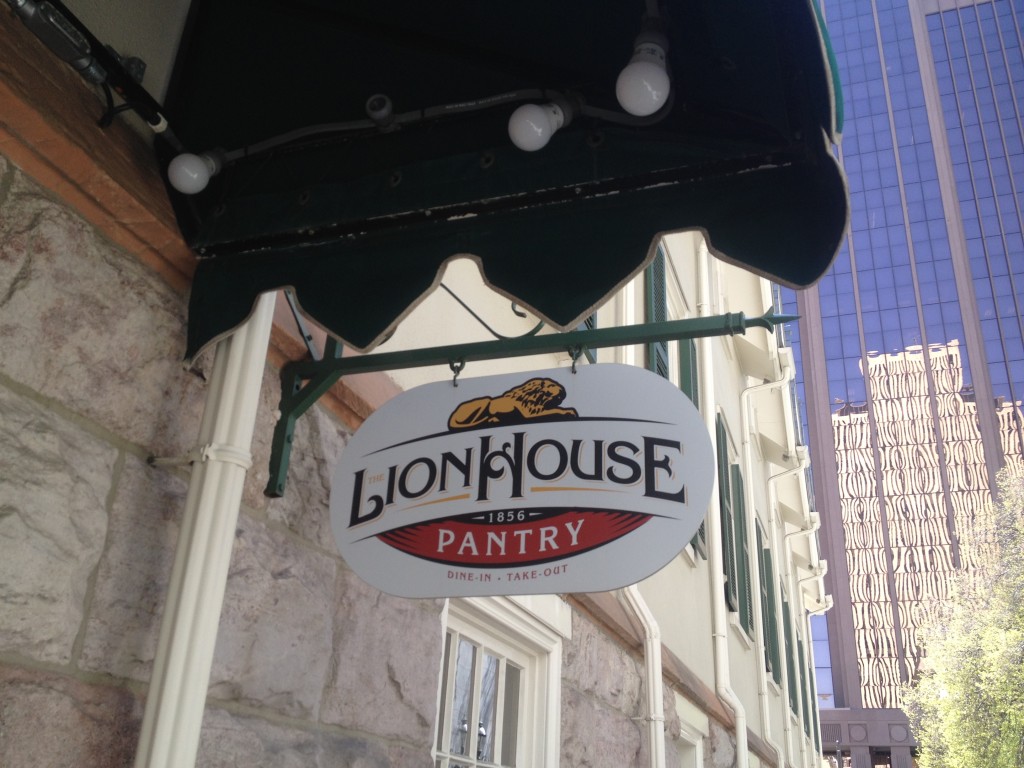 I hurried back from the Capitol to the parking and scurried up to the restaurant, turning the corner at 12:31 to see them waiting for me! I was so proud of them. We walked into the restaurant and immediately oohed and aahed at the sight of some beautiful pies and tall, frosted cakes in a bakery case. Being vacation, Eliza and I wanted to buy a toffee cake, but Anna doesn't like toffee. So Eliza volunteered to make Sister Dewey's Perfect Chocolate Cake for our cousin dinner on Sunday. $22 saved, we went to order lunch.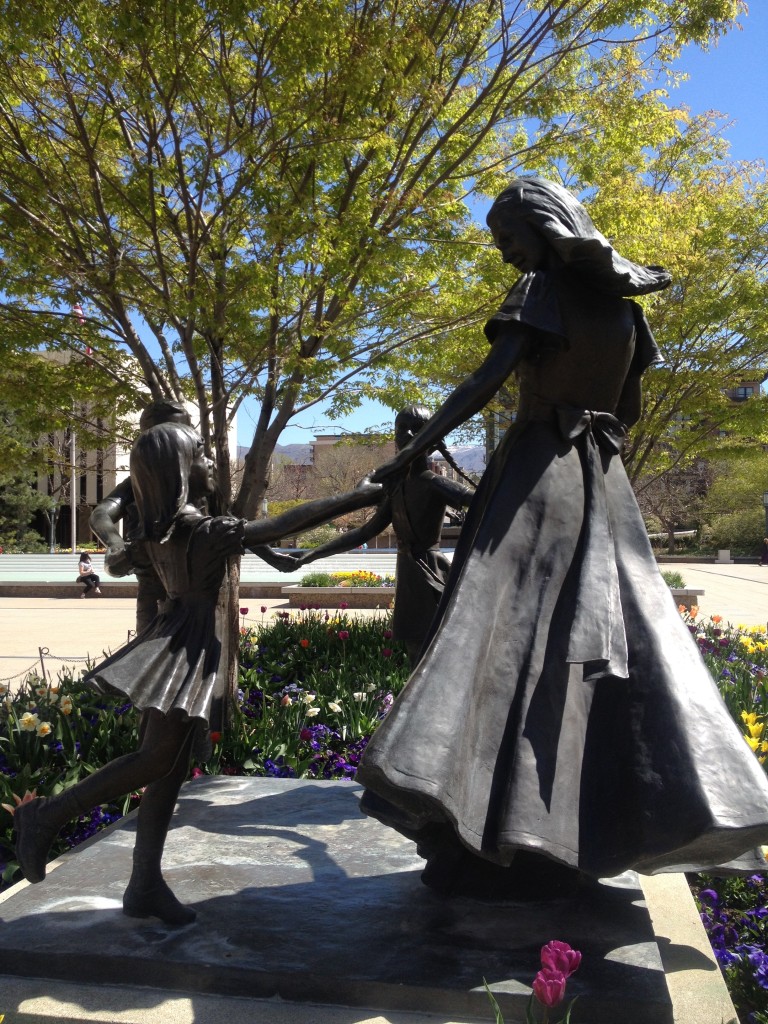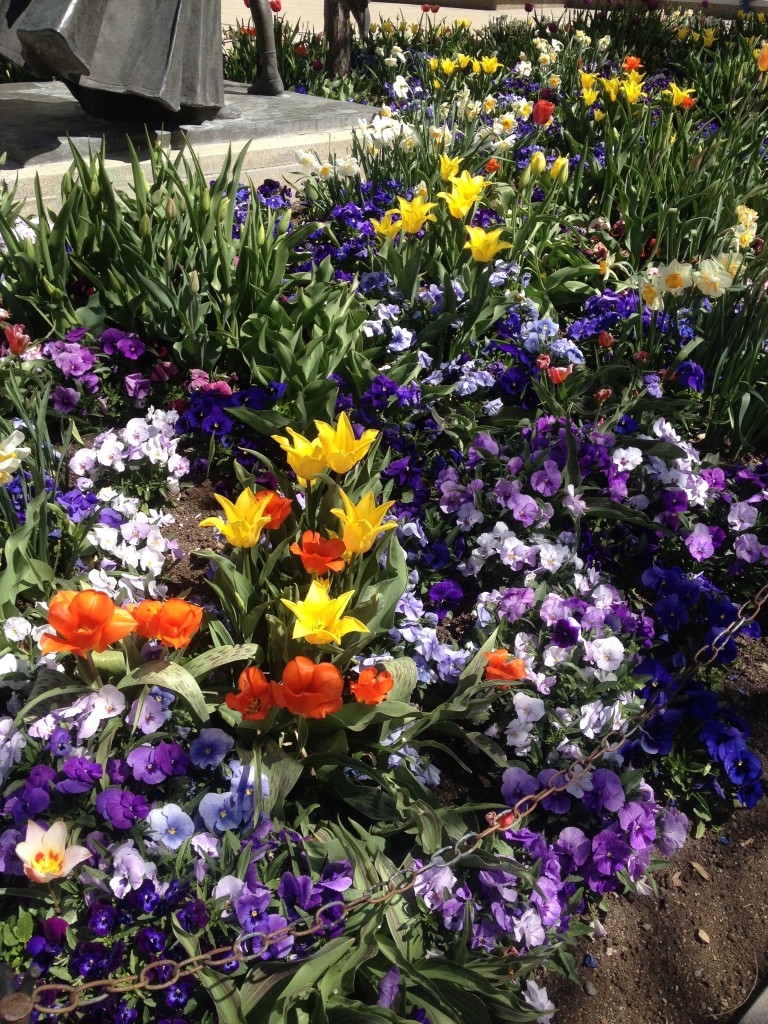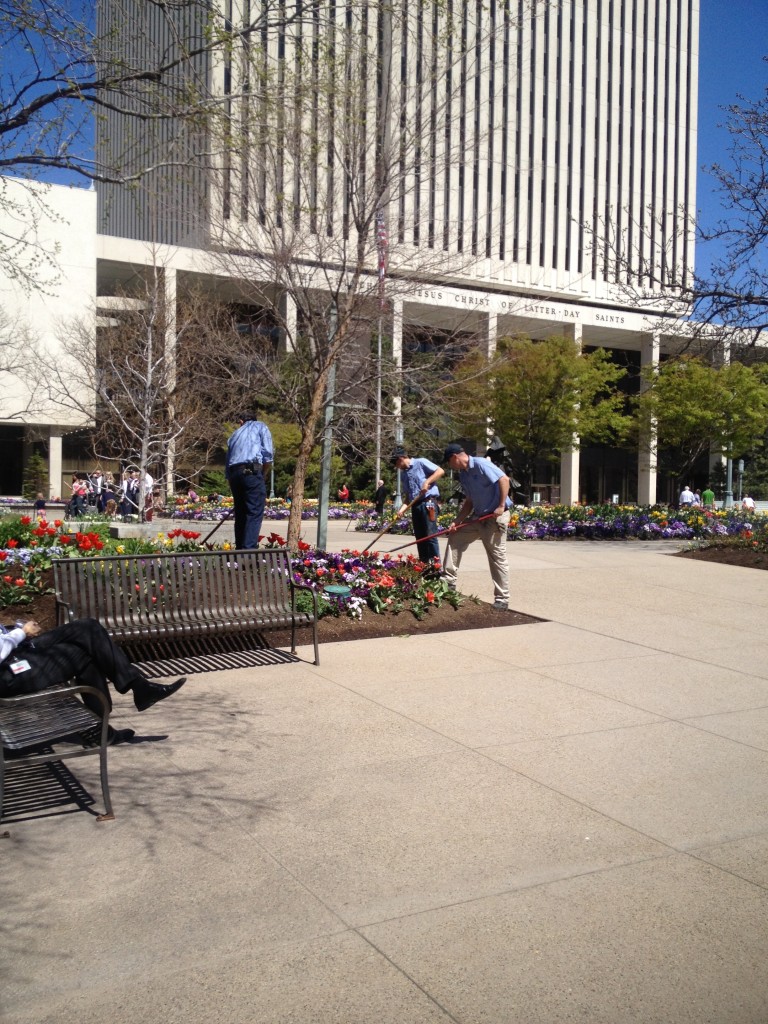 After our fabulous lunch, we walked out to enjoy the gorgeous scenery and weather of that perfectly sunshiny day. We walked around and took a few pictures, chatting with some gardeners. We learned that they only replant the tulips every four years.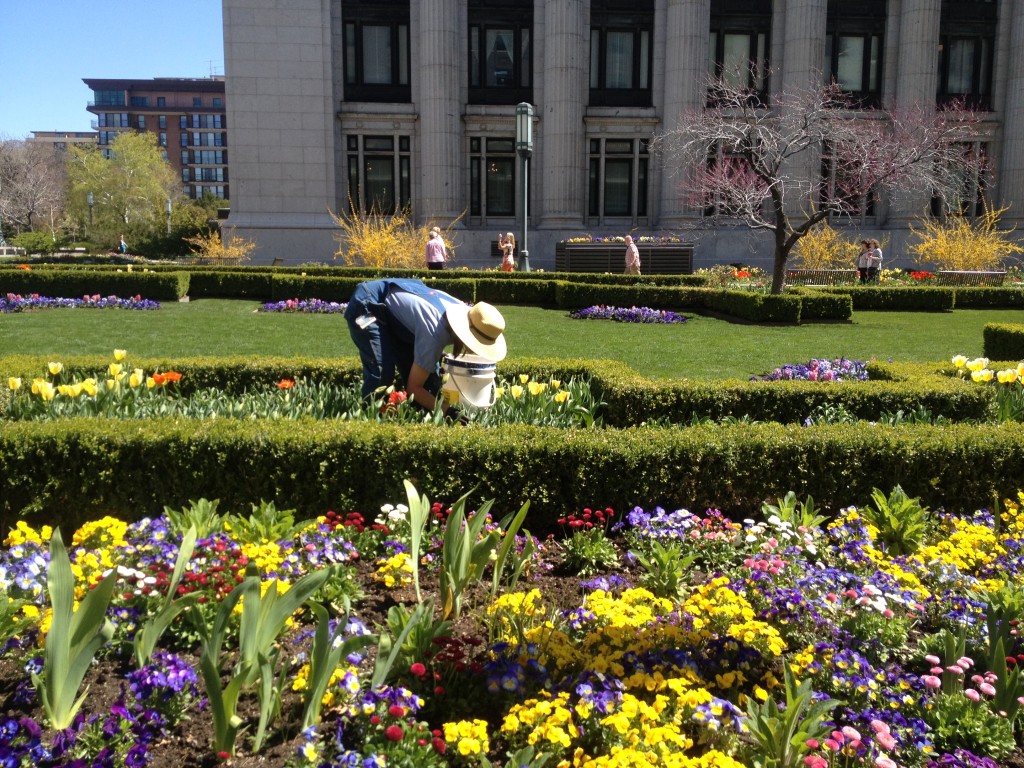 I saw a gardener bending over some flowers, and it reminded me of how labor-intensive both gardening and motherhood can be, but how invigorating both activities are. Anna loved the statues of a mother and children turning in a circle. She said she wished she could jump in and join in their dance! Temple Square is one of the loveliest places on earth!
We have had several years of cousin dinners, now. Living close to the BYU and UVU campuses, our family and another family take turns hosting a dinner for both our families and any college-age cousins in town each month. It is wonderful! We have anywhere from 16 (yesterday) to 30 people. We always look forward to seeing one another. There usually isn't time for games after, because of firesides and college-ward commitments, but we linger and love it. We have adopted a few extra "cousins" along the way, such as friends or roommates.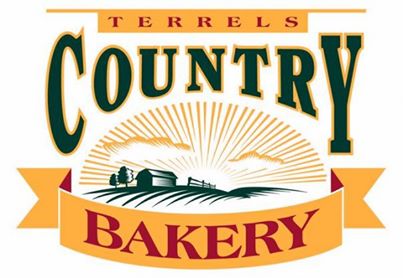 Serving a crowd is not too hard, thanks to crockpots. And it's not as expensive as you might think. Staples, such as rice and rolls, are easy to share. Two of the recipes I'm including today are for Pork Cacciatore and BBQ Pork ("Pulled Pork"). They are both VERY easy. Another crowd pleaser with any cousin dinner is hot rolls. We are fortunate to have Terrel's frozen rolls available at our grocery store, in case we don't have time to make homemade rolls. We try to keep a bag on hand in the freezer. They are GOOD. Sometimes we make the dinner potluck, but most of the time we simply host it to give each other a break from cooking. We love this tradition!
Happy Tradition and Chocolate Cake Making,
Liz 🙂
---
---