Mmmm: Sarah's chocolate cake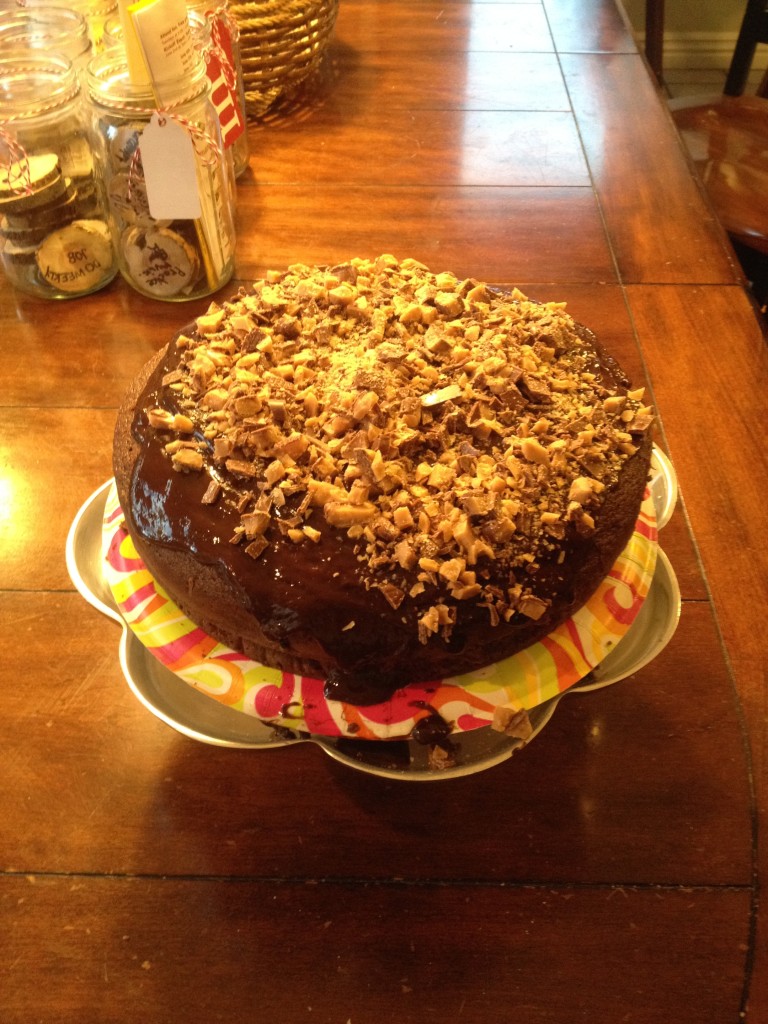 We had such a great time with our cousins visiting last week. We sent them off with a bite of chocolate cake–a recipe my brother-in-law particularly loves. Sarah was the one who made this recipe for chocolate cake first, so we named it after her.  It's so yummy with chopped toffee candy bar on top (such as a Heath bar) and whipped cream in the middle.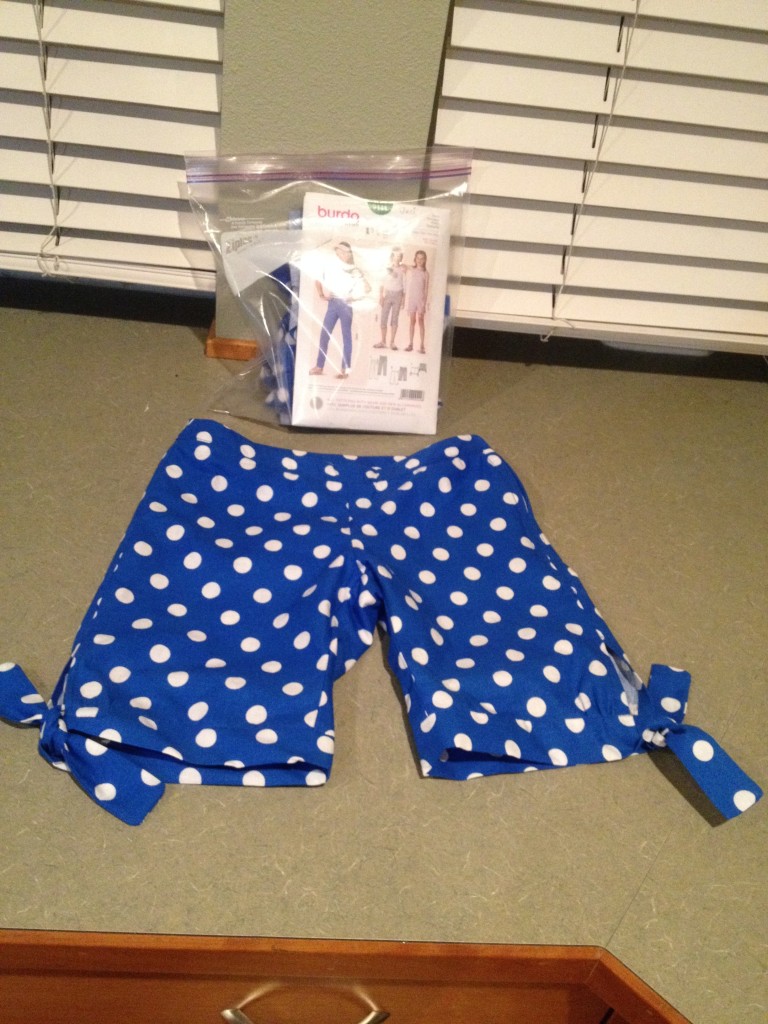 Because I was sewing shorts all day with my daughters and niece (they wanted to make matching shorts), I delegated the making of the cake to the children: Julia made the batter before work, Rebecca baked it, Eliza took it out of the pan when it had cooled, sliced it, put the cream in the middle and made the ganache topping, and I chopped and put the candy bar on top. (Peter was gone, or I'm sure we'd have roped him into helping, too.) Talk about a family effort!
As we savored the bites, I knew it was definitely worth the many hands making light work. And we could top off our wonderful week with a final celebration!
Happy Celebrating Family,
Liz 🙂
---
---