Mmmm: Skewered Breadsticks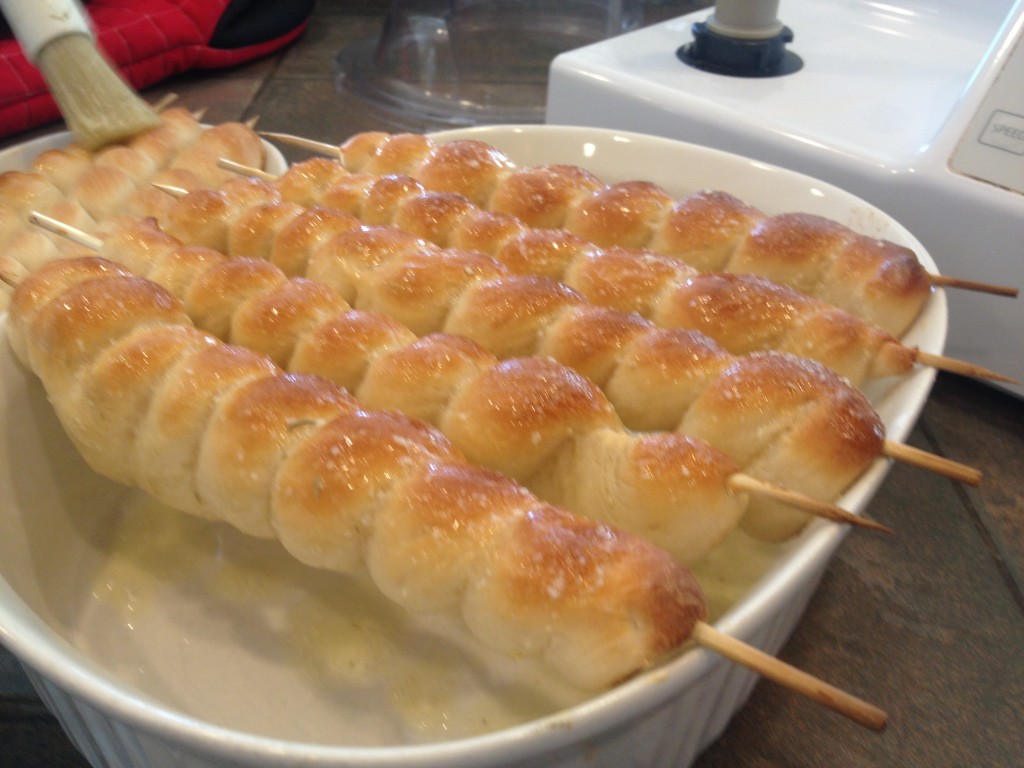 Julia made some fabulous breadsticks the other night! She found the recipe online and tried it out on us. We think they are as delicious as the real thing from the Pizza Factory restaurant! Way to go, Julia!
Here is the recipe for Skewered Breadsticks (aka Pizza Factory Breadsticks).
Happy Baking,
Liz 🙂
---
---