Mmmm: The taste, smells, and spontaneous delights of summer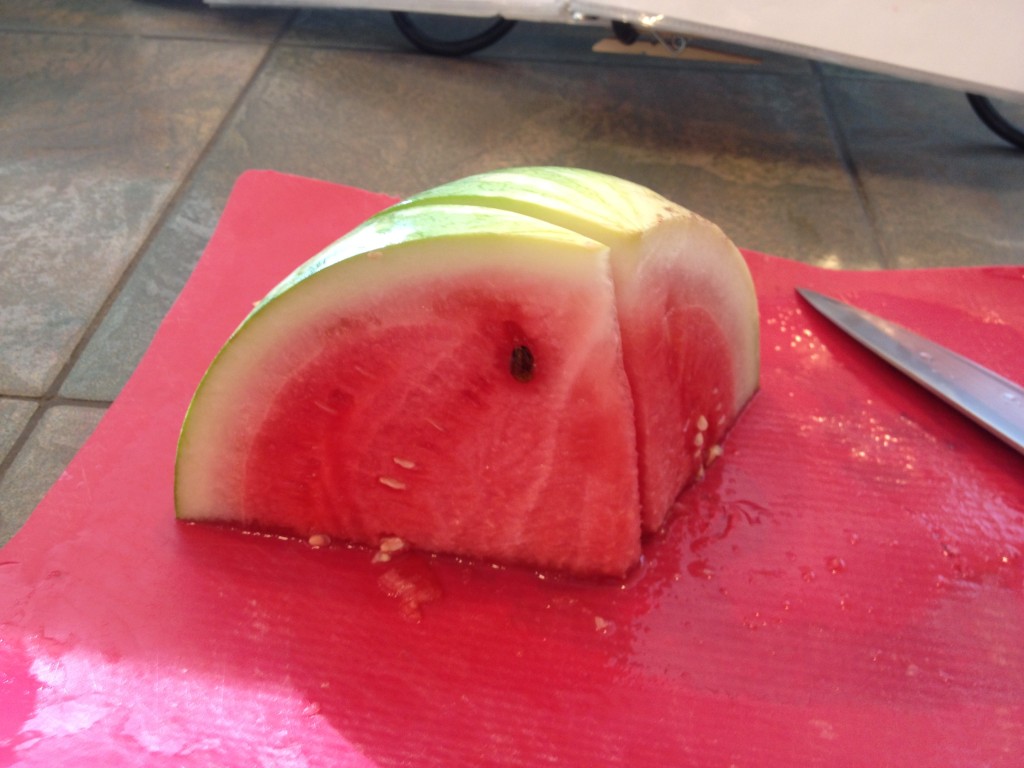 I sure am loving summer! All 8 days of it!
I'm already behind on what I thought I'd be able to do in my summer days (will I ever be able to remember how much I need to put my own agenda away during summer? Ha!), but I am simply loving all those little golden moments that we have each day, like–
being all together
hearing my children laugh together
watching them play together
getting to play a game (a game!) before bed instead of trying to hurry them through that last homework assignment
smelling sunscreen on a child (I LOVE that smell!) and just breathing it in
watering the flower garden and watching it come alive with color day by day
being less hurried
celebrating Lane's birthday with sparklers as candles (in the shape of numbers)
slicing into the first real watermelon of the season and even though it is so pale, having it surprise us with a perfectly sweet, crisp, refreshingly delicious watermelon savour
eating Thai green shrimp curry with basil from our own herb pots
drinking mint lemonade freeze with fresh mint that smells heavenly
packing up to go see my niece play in her soccer tournament in Park City, a last-minute but wonderful, welcome change of plans (complete with picnic made by Eliza)
everyone reading
practicing tennis together
practicing music together without the stress of being late to school
babysitting with Peter and Anna during Youth Conference
enjoying dinner and a movie with Peter and Anna on our date while the older children are at Youth Conference
hearing the bursting-with-happiness reports of the teens' experiences at Youth Conference
And I'm thinking, it's only been 8 days? It feels like a couple of weeks! So much crammed in and it's already going too fast!
I just love having them around me. Hearing their voices. Enjoying their presence. Laughing and working and arguing together. (Eliza said something to me today–when two siblings had been bickering and bickering–like, "Just make them hug each other until they like each other again").
Such a great time of year!
Happy Golden Moments of Summer,
Liz 🙂
---
---