Valentine's Fondue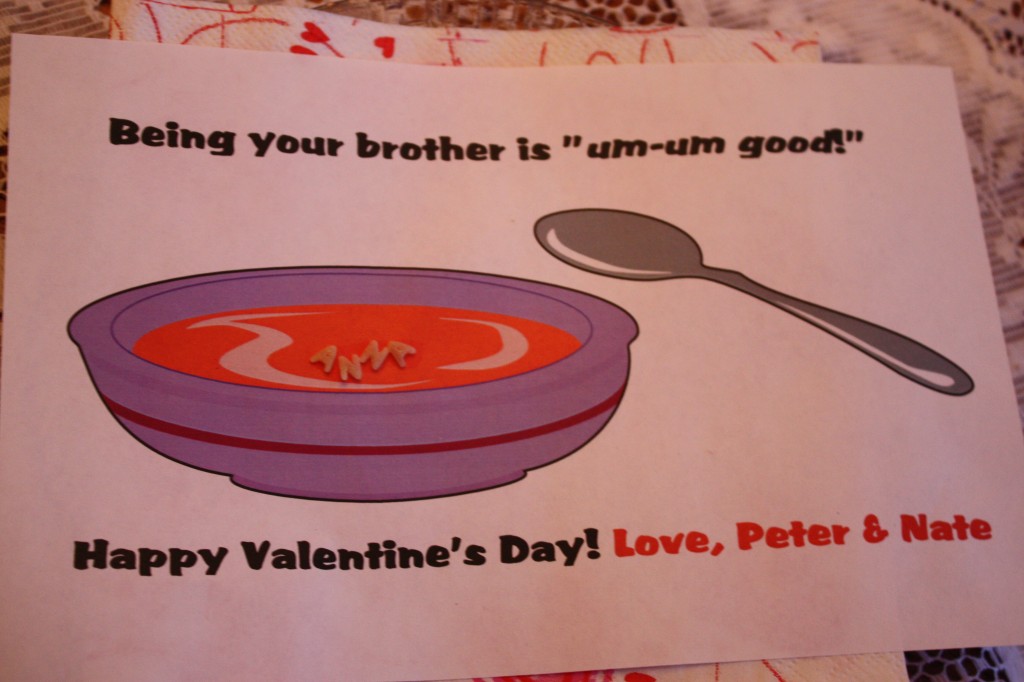 Valentine's is this week, so that means tonight we'll be starting to make Valentines at our home. We love celebrating with a special dinner that includes lots of red, plenty of homemade cards, and delicious Swiss fondue.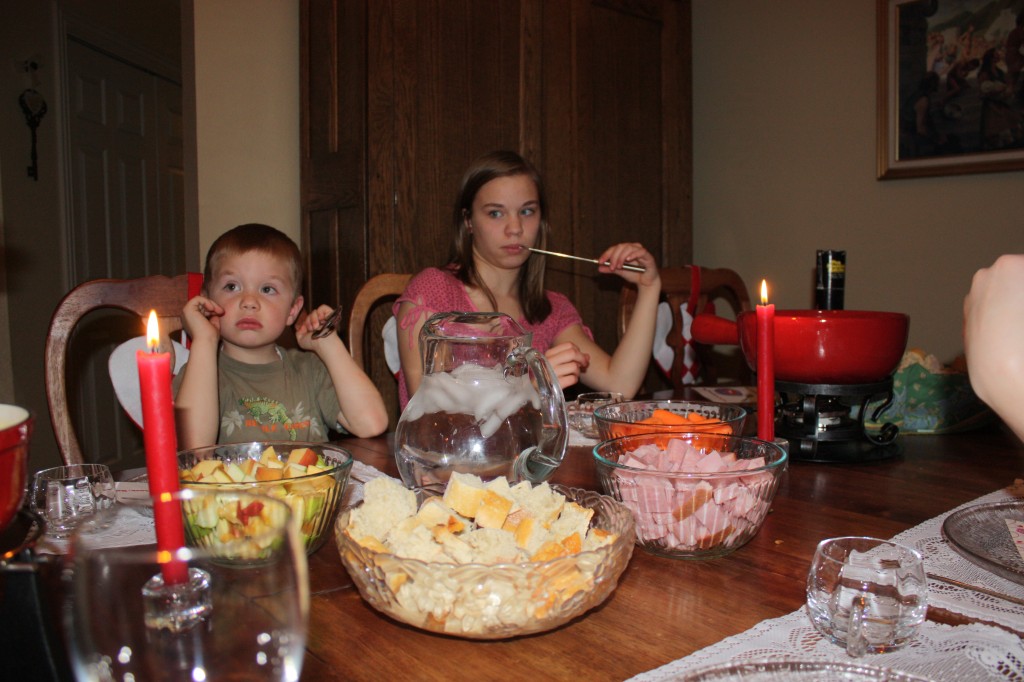 We cut up sourdough or French bread and usually toast it. We also cut up apples and cooked ham. If you drop your piece of food in the pot, you have to kiss the person to your right.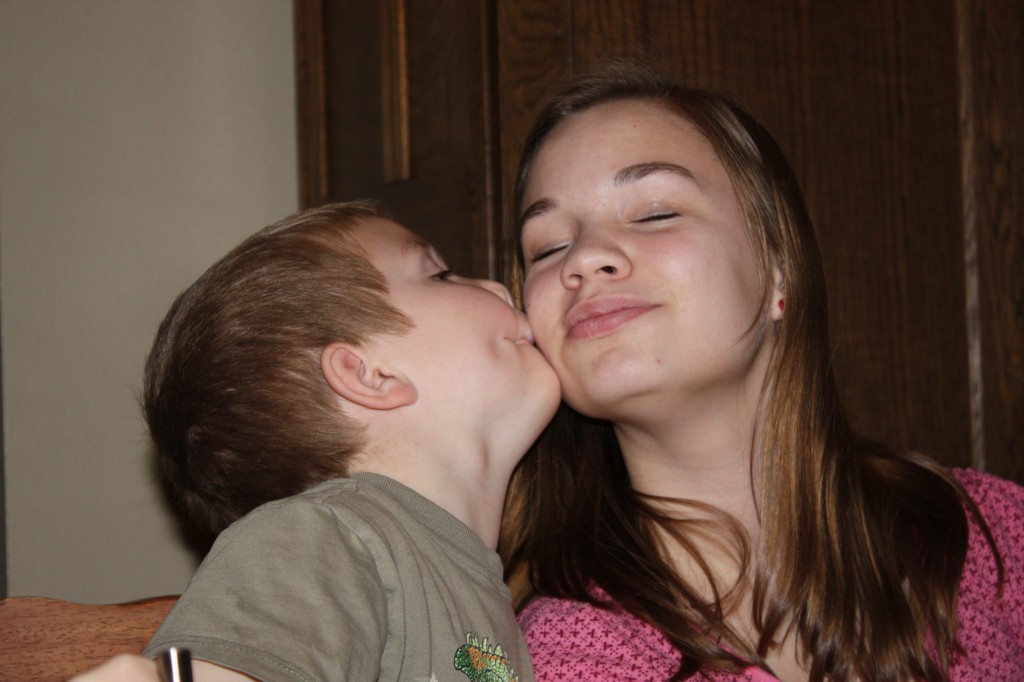 We put our Valentines into special felt Swedish heart "mail bags" that we made years ago and hang on the backs of the chairs.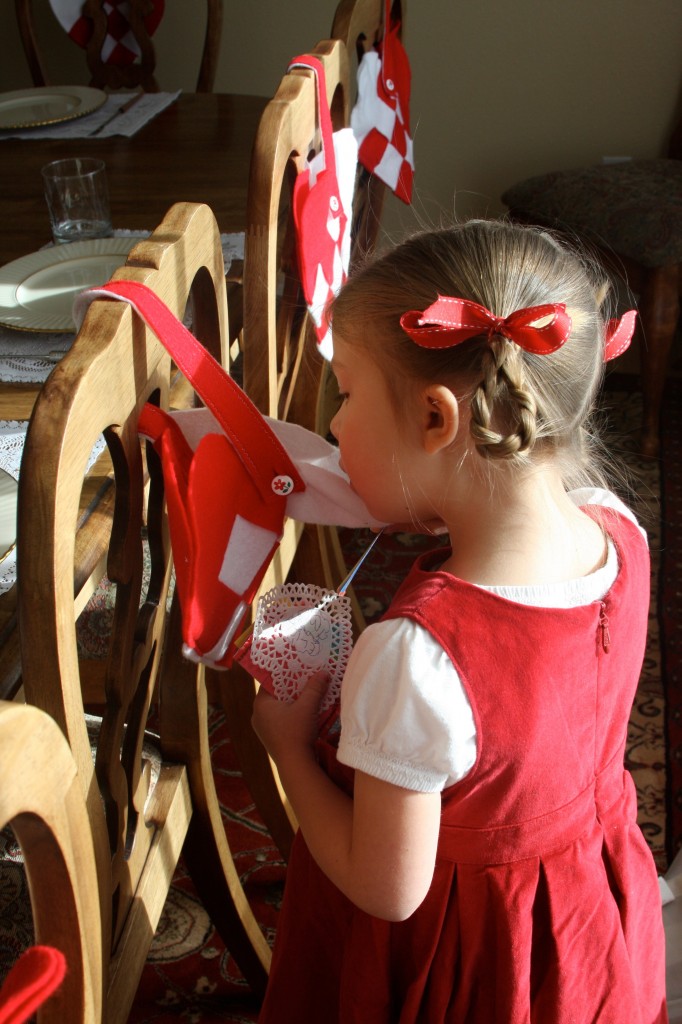 (Anna LOVED that red dress! Every time she sees this photo she comments that she wishes she could still fit into it! Wouldn't that be lovely–if favorite dresses could grow with you?!)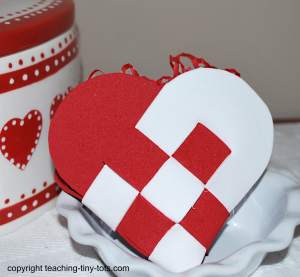 (Click on the photo to go to instructions on making a Swedish heart.)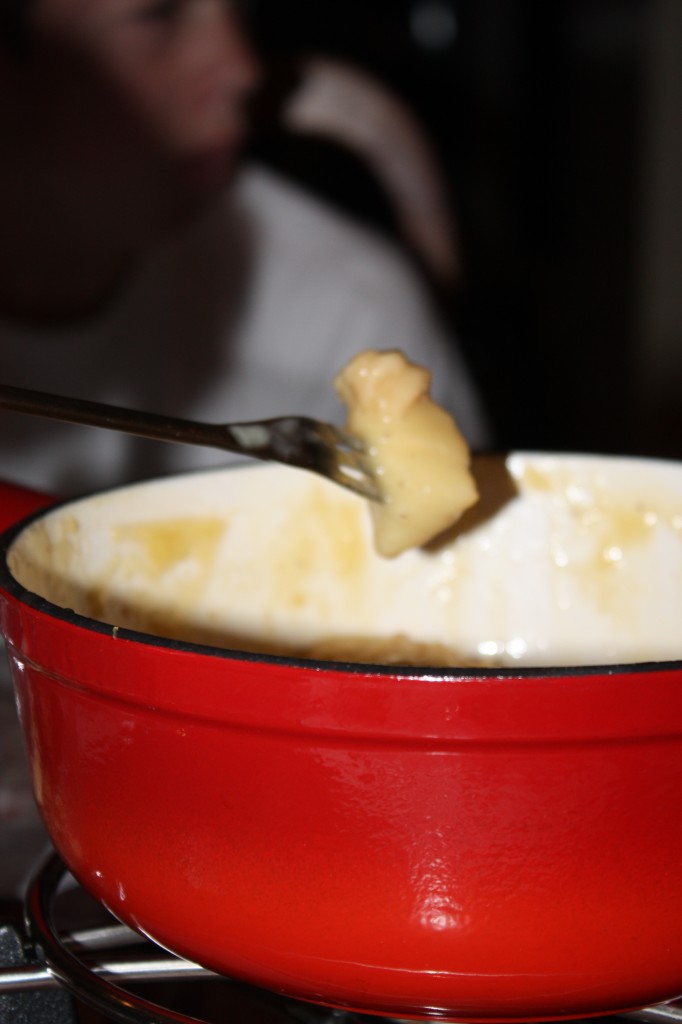 Swiss fondue is typically made with wine, but since I don't use wine when I cook, I found another fondue recipe that uses either white grape juice or chicken broth.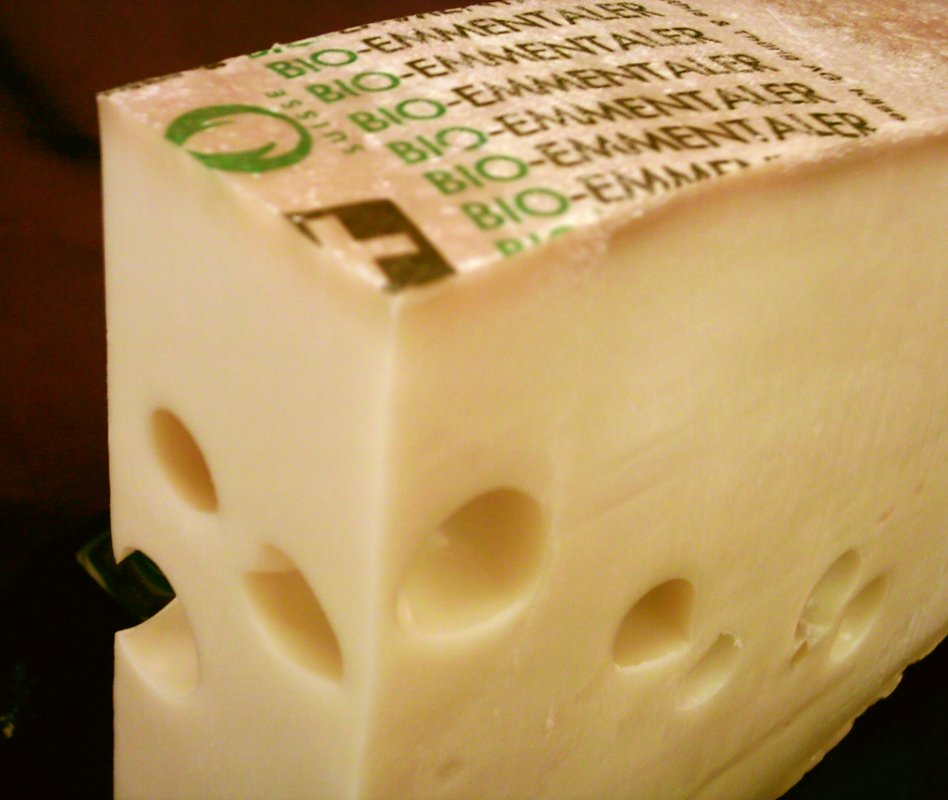 I think the secret to delicious fondue is good cheese. We love using gruyère
and emmentaler
. (Tee hee. Thought I'd throw those in for anyone who was thinking, "How do you say that?") Buying good Swiss cheese makes this dinner a once-a-year treat we all eagerly anticipate.
We also enjoy buying Valentine's cards (the pre-printed kind) and mailing them to cousins. That can get to be a little crazy with an individual card written by each child to each of our wonderful cousins, but it's something we enjoy doing when we can. This year we're doing it a little differently–one card per family–so tonight I'll still be addressing envelopes and hopefully mailing them tomorrow!
Even though Valentine's is often a special holiday to spend with your sweetheart, we have really enjoyed making it a family celebration. And once we started that tradition, our children won't ever let us forget it!
Happy Valentine's,
Liz 🙂
---
---