Mmmm: Yee haw! Our western dinner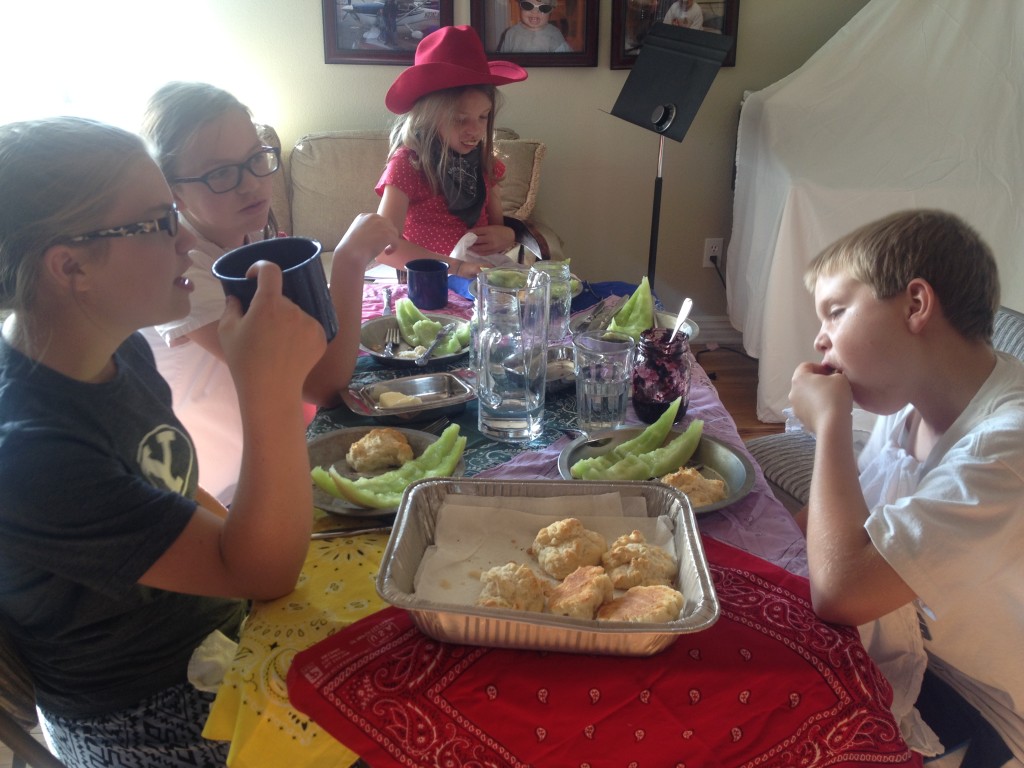 Last week Eliza, our resident chef, shifted suddenly from her tea party plans with Anna to making a western dinner for all of us. She got a fried chicken recipe from Paula Deen and our favorite baking powder biscuit recipe from Betty Crocker's Cookbook. I am not kidding: it may have been the best fried chicken I've ever eaten!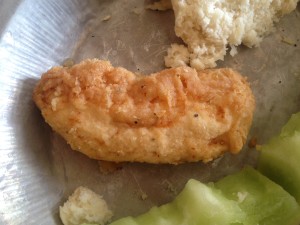 We had dinner on pie tin plates, drank out of pint jars, had our mismatched silverware wrapped up in flour-sack dish towels. ("This fork is what we ate with when I was a child;" "That spoon is from our Roseville days;" then Rebecca asked, "Where is this fork from?" I answered, "D.I." ) The table cloth? Our collection of bandanas spread over the card table.
But the most fun part was yet to come: We did line dancing for about 10 minutes before Rebecca and Eliza taught me and one of Julia's friends a dance they learned at a BYU dance camp this summer, to the tune "You Can't Stop the Beat" from "Hairspray."
Man, that song is fast. I bet if we had videoed our performance, the video might go viral.
Or not.
Happy Boot-Scootin' Boogie and Fried Chicken Eatin,'
Liz 🙂
P.S. In our cookbook, the recipe calls for 1/4 cup shortening. Online it says 1/2 cup. Just FYI.
---
---