Mom's Crescent Rolls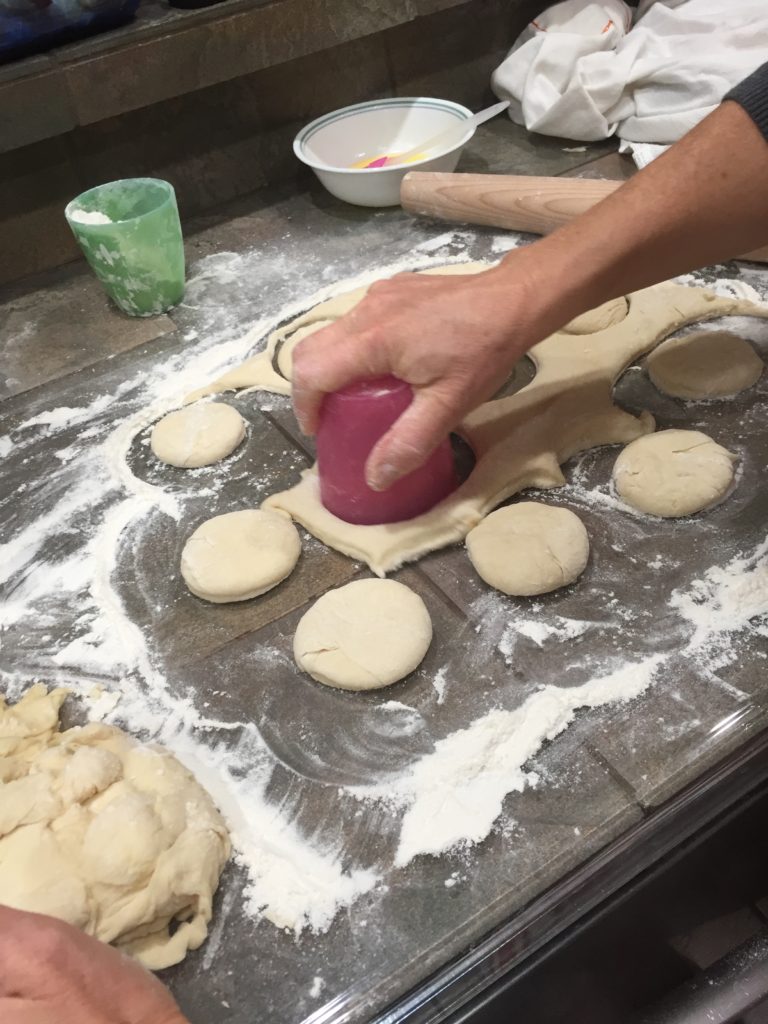 We made Thanksgiving dinner at our own home this year, just for our own family. It was restful and wonderful to cook all together! We are a family that likes to be together in the kitchen!
I made the same rolls that I grew up eating for Thanksgiving. They are my mom's crescent roll recipe. We shaped them into Parker House rolls–when you use a glass to cut the dough into rounds, slice the center not all the way through, butter it, and fold it in half before placing it on the baking sheet.
While Sarah and Eliza baked (no joke) 10 pies on Wednesday, Julia helped me make rolls on Thursday. I love her pleased smile after she pulled out her pan of rolls! She did a beautiful job. They were delicious!
The recipe for my mom's rolls is here.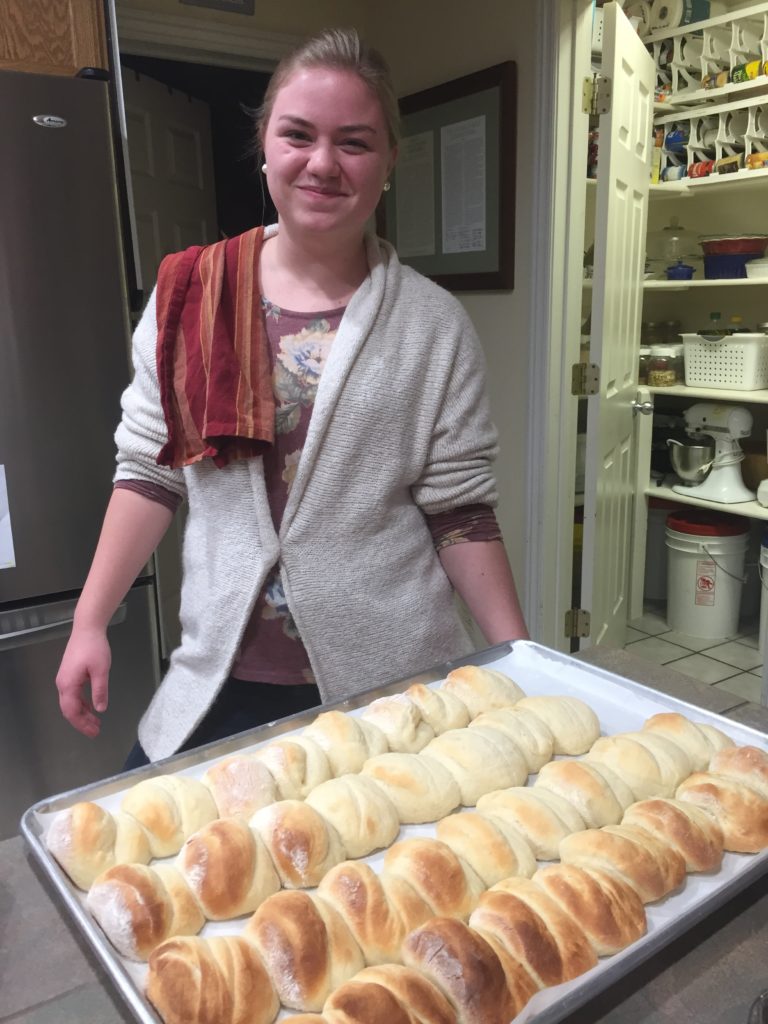 ---
---