Cherry Cardamom Rolls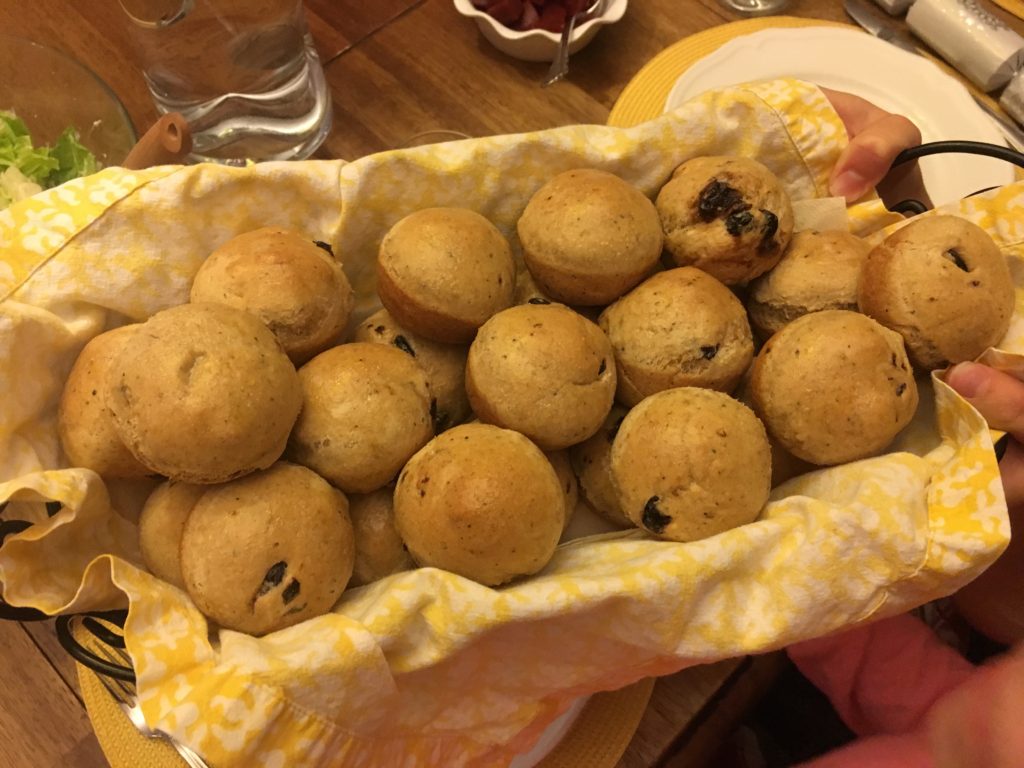 If you don't know cardamom, you will think these rolls sound a bit odd.
But if you know cardamom, then you might feel about this bread like my daughter, Eliza, does: "These are my absolutely all-time favorite rolls! Anything cardamom!"
I know cardamom because I grew up on "Finnish bread," as we called it, and my husband knows cardamom from serving his mission in Finland and eating pulla, which is the Finnish name for what my mom made. Cardamom, that wonderful spice that gives the bread it's yummy pungent smell and distinct flavor, is best in big bottles filled with the black seeds sold in Finland, if by some stroke of good fortune you can get it. It comes more finely ground and less potent here in America. Cardamom gives everything an amazing flavor and fills your home with a heavenly aroma.
We make pulla for special occasions like Christmas and Easter, while we find this recipe with the dried cherries in it perfect for Sunday dinner or any special meal. You can simply bake it as a loaf bread, but we form the dough into rolls for these dinner occasions. The recipe makes a lot of rolls, which is perfect for our family size and the fact that we often have company joining us.
Follow the recipe the way Chef Brad wrote it, and you'll have rolls in no time. I only let the rolls rise for about 30 minutes and then pop them in the oven, so if you're quick at making the dough, you can have hot, substantial, yummy rolls in 75 minutes!
---
---