Moostache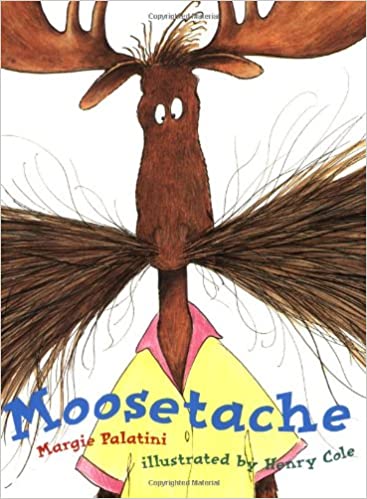 Once upon there was a moose with an absurdly long mustache. He couldn't figure out what to do with it until one day he meets…another moose (read: love at first sight) whose hairdo was ridiculously large and bouffant-y.
I dare you to read this children's book and not smile. It's sooo much fun!
My friend Khristine sent Moosetache (by Margie Palatini, illustrated by Henry Cole) to me years ago after she discovered it and loved reading it to her numerous crew. Our family has enjoyed it ever since.
---
---