New Year, New Theme, New White Board Look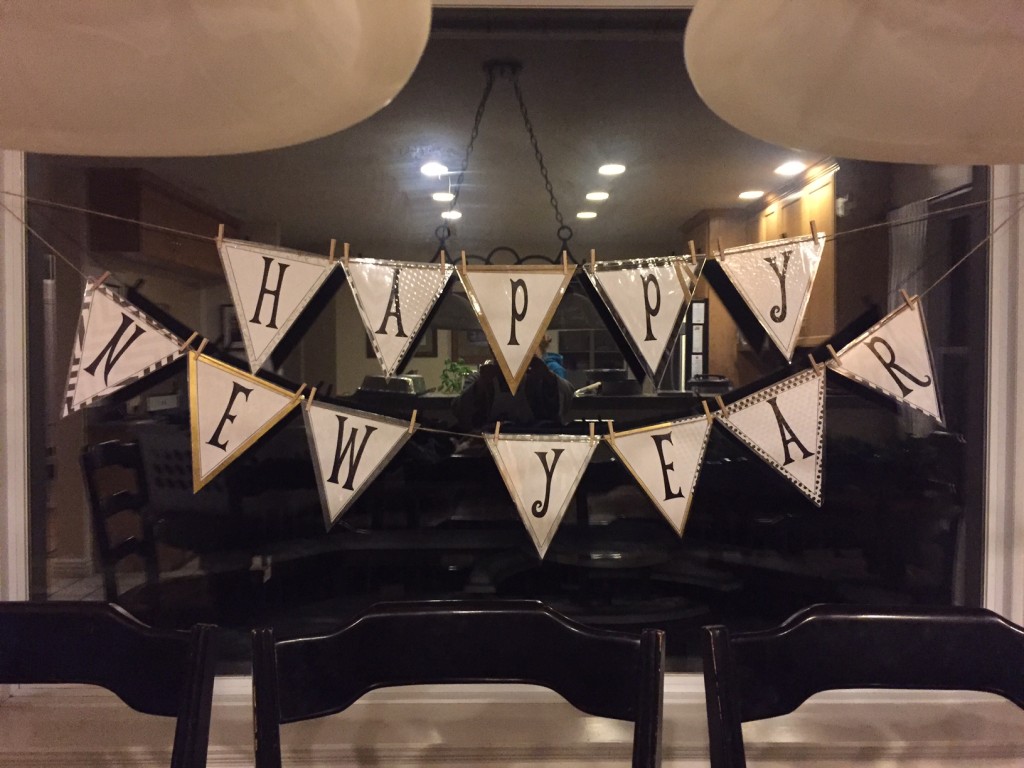 Happy New Year!
It's a new year, which means that Lane and I pick a theme* for our family for the year, and we set goals in family council the first Sunday of the year.
(Check!)
After we do those two things, I create a new bulletin board. The bulletin board is on the side of the fridge, which you never see unless you are coming in from the other room. I wanted to be able to see our goals and think about the Savior and our theme more this year. So I put our 2016 stuff on the white board that you can see while sitting at the kitchen counter.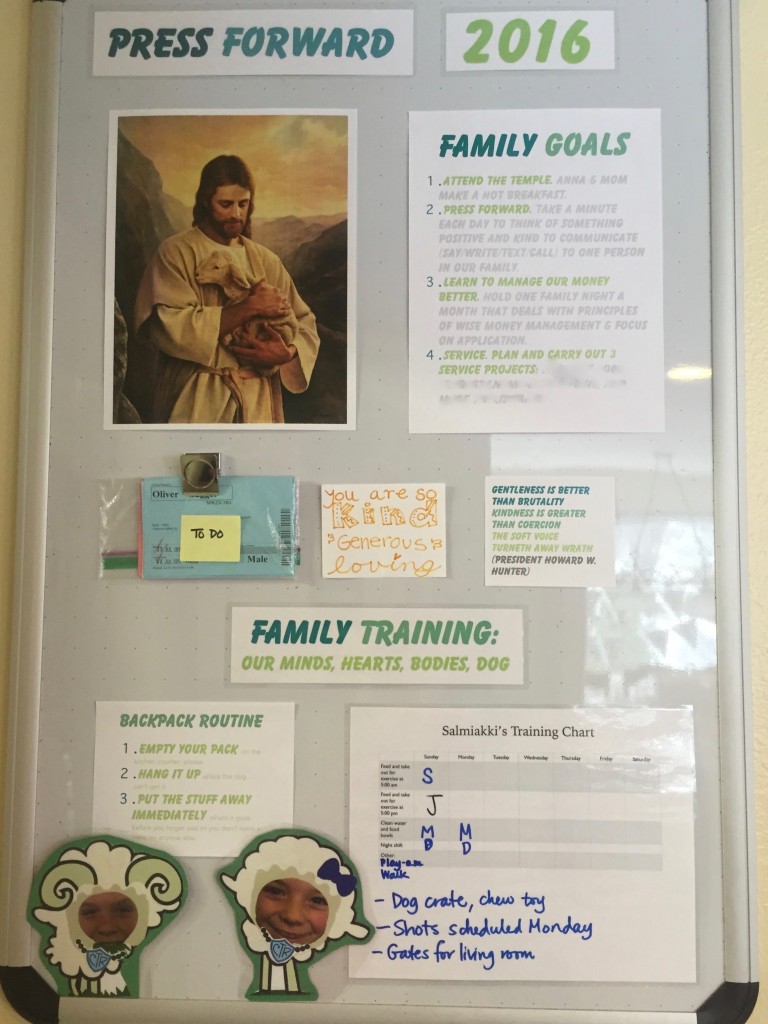 I have been decorating bulletin boards for as long as I can remember. In the "Hamilton House" (my childhood home on Hamilton Avenue in Palo Alto), I remember putting up goals on my bulletin board when I was maybe 10? So really, this habit is SO me. It just tickles my funny bone to create a new bulletin (white) board! I feel happier making one of these than making dinner, any day. Tee hee.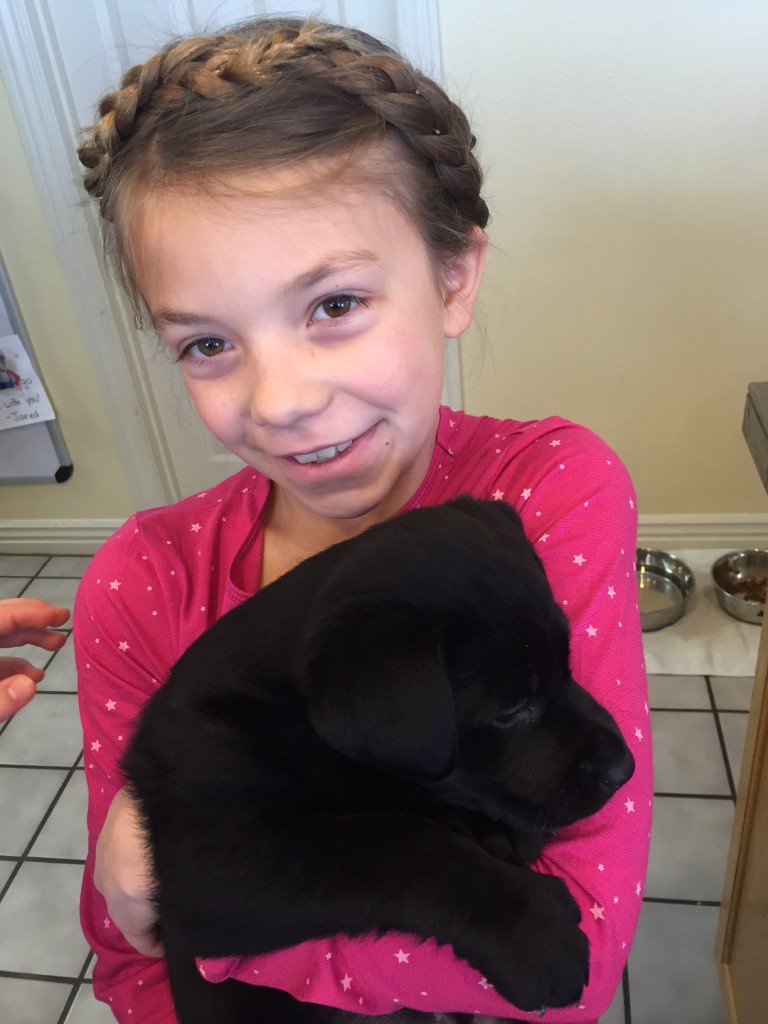 And may I say that by some miracle Salmiakki, our adorable new black lab puppy, accommodated me this morning by hanging out in her dog house most for about 4 hours!!! Total miracle! Having a puppy has been quite similar to having a new baby, so I did NOT get very much done at all yesterday. Today, I blocked off the entrance to the family room and hallway and thought I'd just see what I could accomplish. She has just been very kind in letting me get all kinds of things done on my computer. Hip hip hooray and YIPPEE!
*We decided that the desires we were feeling and thinking about for our family aligned with the Mutual Theme for 2016. That worked out nicely!
---
---