"No equipment, no excuses"
After a summer of non-routine days and lots of excuses for not exercising regularly (aside from gardening), Lane and I were trying to figure out how to exercise together in the short time we have in the mornings together.
Well, Julia helped us find an answer. She and I were talking about ways she could try to stay fit on her mission, and she pulled up this HIIT workout on her laptop. We did it together and both were SO sore the next day. It felt great to be sore, in a getting-back-to-the-exercise-routine kind of way…😂
Lane and I started doing these workouts together last week, and when Julia and I were in California, he texted me,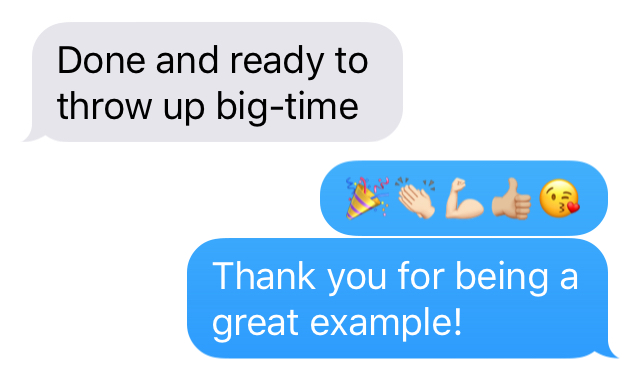 I wish I could have texted him back the same–that we had worked out! (We did the day before, but since we were staying at someone else's house, I didn't really have the space or ability to do it without waking them up.)
But I like these workouts! Quick, and boy does your heart get pounding.
I feel so happy and with my ballet workout, I hope and getting my back into shape so that I can run again soon!
Just an aside: I think that young moms have a great opportunity today that their mothers and grandmothers didn't have: to be able to exercise in a small amount of space, pressing pause to help a child, not needing special clothing or equipment or to pay a monthly gym fee. What a blessing!
---
---