"Norman Rockwell was a cool guy."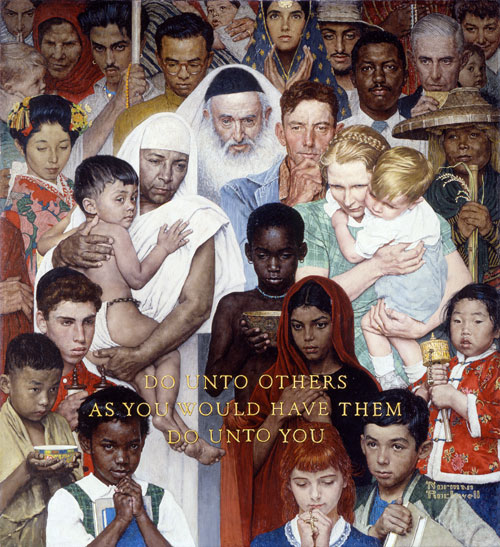 That's what Eliza said just now when I read this quote from the Norman Rockwell Museum website:
I'd been reading up on comparative religion. The thing is that all major religions have the Golden Rule in common. "Do unto others as you would have them do unto you." Not always the same words but the same meaning.
-Norman Rockwell, The Norman Rockwell Album.
Norman Rockwell WAS a very cool person. A week ago we got to go see American Chronicles: The Art of Norman Rockwell at the BYU MOA (Museum of Art). It was a fabulous exhibit! OK: I'm biased. Mr. Rockwell has always been one of my favorite artists! I couldn't wait to go see this exhibit. It did NOT disappoint in any regard. (Go! Go see it!)
I got to see the originals of some of my favorite works: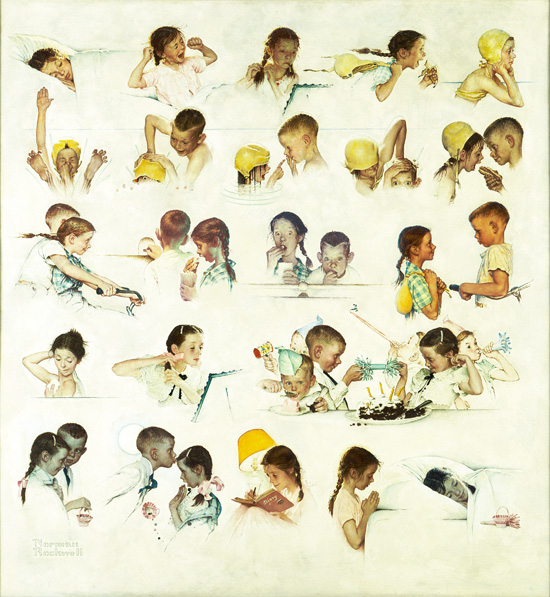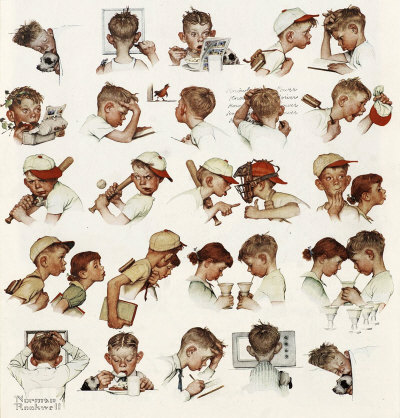 And I discovered some new favorites: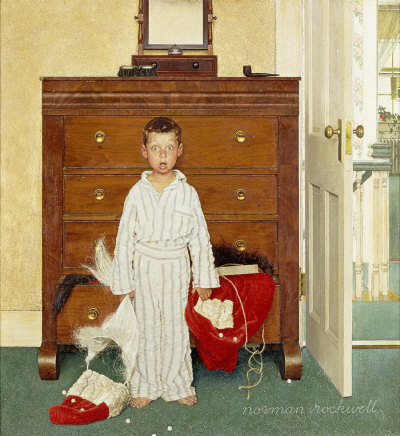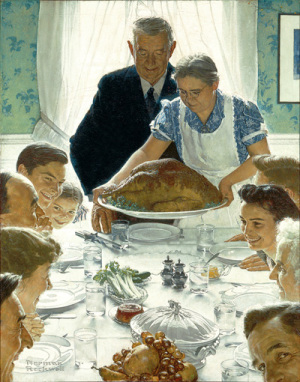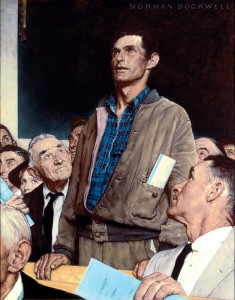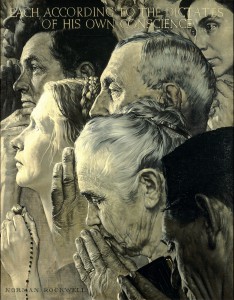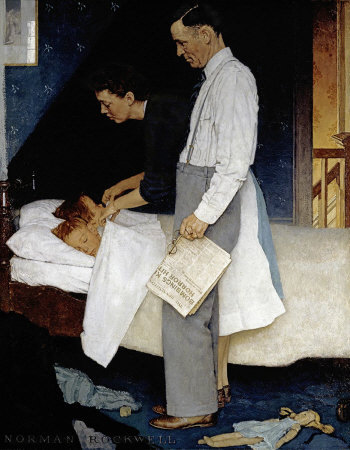 I didn't know that Mr. Rockwell painted some incredibly touching paintings immortalizing the awful injustices of his day. To see this painting up close is to get a very, very small taste of this tragedy: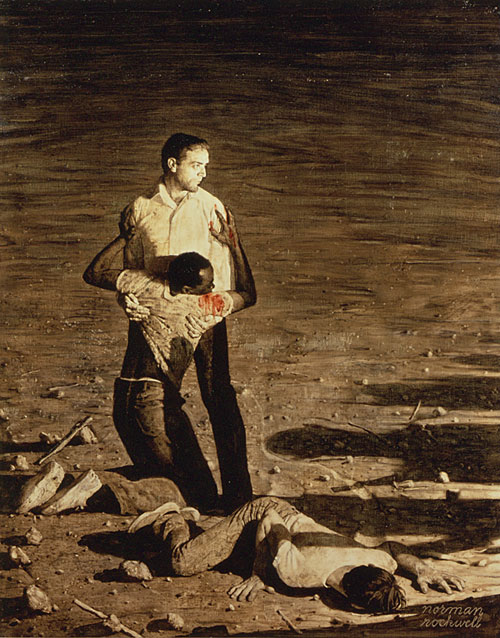 …Which takes me back to his painting at the beginning: the Golden Rule. Norman Rockwell wanted us to celebrate life, family, freedom of religion, liberty, and all the beauty of daily living. He wanted us to embrace each other with kindness and decency. I love that. I honor that! I'm so grateful that God sent him to earth with the talents that He did, and that Norman developed those gifts and shared them so freely.
---
---