November 2016 reads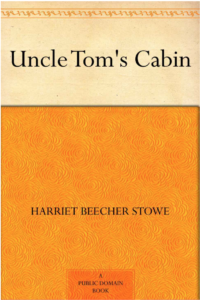 It's a new month in my Audible.com subscription, which means I get to choose a new book to which I'll listen as I work and as I try to go back to sleep at night.😀
This month I'm going to listen to both Uncle Tom's Cabin by Harriet Beecher Stowe, which is the Great Books book club selection that Peter and I read together, and Walden by Henry David Thoreau. I downloaded the digital print version of Uncle Tom's Cabin as well, because it is in the public domain, which means there is a free version for Kindle. I love building our family's digital library–or any library for that matter. I love choosing books that have great thoughts to plant in the hearts and minds of my family members.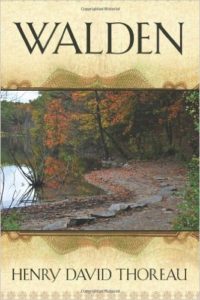 Walden is also free on amazon (the digital version for Kindle). I learned that if I have the book on my Kindle and the audible version as well, my children can listen to it using the Kindle device! That's a bonus.
I chose Walden because of a talk I found when preparing my FHE (family home evening) lesson this past Monday. Elder L. Tom Perry talked about going to Walden Pond with his wife when their lives were super stressful–she facing cancer and he dealing with work problems. It took me back to a wonderful trip that Lane and I took for our 15th anniversary almost a decade a go, when we went to Boston and visited Walden Pond. Such natural beauty! Such calm! No wonder Thoreau went there to live! I love that his friend, Ralph Waldo Emerson, let him build his little cabin on his (Emerson's) property while he performed his 2-year experiment. Since I'm really focusing on simplifying my life and centering it on the Savior, I thought this book would be a marvelous addition to my brain. I'm eager to hear and read Thoreau's thoughts. I've already been appreciating the added calm and quiet in my life as I have lightened my social load (meaning obligations to other commitments outside of my home). I need a time, like Thoreau did, to pull back for a bit. I'm very excited to do so! It's like taking off a heavy backpack and feeling the weight off of my shoulders.
So I'll look forward to sharing some quotes from these two books that are my November reads, as I find ones that inspire me.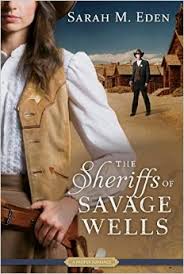 P.S. Yesterday I started (and this morning I finished) The Sheriffs of Savage Wells by Sarah M. Eden. I read it quickly because it is the kind of "fluffy fluff" (as my daughter said yesterday) romance that is simply fun. It's clean, it's funny, it takes you on an adventure and leaves you smiling with a clear conscience. The only problem with Sarah Eden books for me is that I read them in the middle of the night after I wake up–and that doesn't help me get back to sleep very fast…
---
---