On braces, trust, and wheat and sugar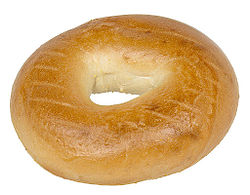 Reposted from October 20, 2008.
I dropped Sarah off at the orthodontist. I have the worst record at the orthodontist for a single family missing more appointments. May I explain that it doesn't seem to matter how many notes I have made or if my cell phone is beeping at me. Sarah and Nate don't like to go, and they must send telepathic messages that go like this: "Forget my appointment."  One of these amazing children even erased the appointment from the calendar once! I couldn't understand why the appointment wasn't there when the receptionist called me…until I looked very closely. Alas.
But today we made it almost on time, and Anna was just screaming her head off. Poor child, she was starving, and I had completely lost track of time. I hadn't brought some food with me, like she wanted–there just wasn't time. My pride was at stake, for pity's sake! I was NOT going to be 15 minutes late AGAIN.
So I told her we were going to go get bagels right then. Almost instantly she quieted down. Just like that! Not even a second-thought whimper!
It reminded me of how I have, in times past, felt panicked about something in my life. I have forgotten who is really in charge, and I've started to get really worried that things are not going to work out. Sometimes I have been so afraid in my heart that it has taken a Priesthood blessing from my husband to receive the reassurance that I am still in Heavenly Father's care, that He has not forgotten me, that He will keep nurturing me just like He has always done. The last two years have really helped me to see that things really do have a way of working out, and I feel more peace in my heart.
And boy, those bagels were good. Thanks Einstein's.
On the way home, as Anna was chomping on her cinnamon sugar bagel, she said, "I like sugar bagels."
A: "I don't like wheat. I like sugar."
Kinda like orthodontist appointments. Now that we've got things straight….
---
---